Typography is what sets designers apart from other artists. In visual communication, typography must be integrated (every last loop, bowl, and descender) into a total design. In this online basic typography course, you'll explore the anatomy of the letterform. Working with a design pro, you'll learn how to classify typefaces and use them creatively. Understanding the fundamentals of typography will give your work power, eloquence, and beauty.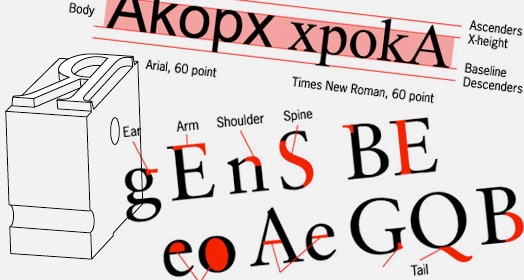 100% online
Project-based
Instructor-led
Credit-bearing: 1.5 Credits
Classes start January, April, and August
Instructor(s)
The course is taught by the following instructor(s):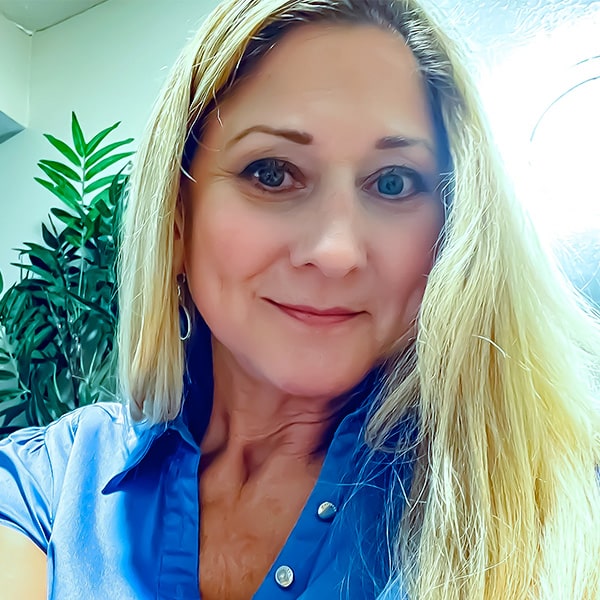 Dr. Tamara Pavlock is a designer dedicated to inspiring learning, art and creative thinking, and student success.
LEARN MORE
Course developed by: Jeremy Bratt and Brian Slawson
Take this course as a standalone or as part of the following program(s):
The Language of the Letterform

Did you know that letters have shoulders, arms, and ears? In the first lecture, you'll jump right into the fundamentals, looking at the historical origins of typography and learning to identify the component parts of letterforms. You'll explore the applications of typography through case studies on two professional typographers: one designs type, and the other designs with type. You'll also look at contemporary typefaces and their uses.

Type Classification

This week, we will embark on a trip through the 12 ATypI categories of typeface. Serif or sans serif? Venetian or Glyphic? You'll learn how to identify a typeface by its defining characteristics, and choose the right "face" for your project.

Quirky and Loving It

Our final lecture explores the theatrical aspect of the display typography used in posters, advertisements, and online. You'll take a look at the emotion, drama, or whimsy a display typeface can bring to a project, looking at the work of leading designers over the years.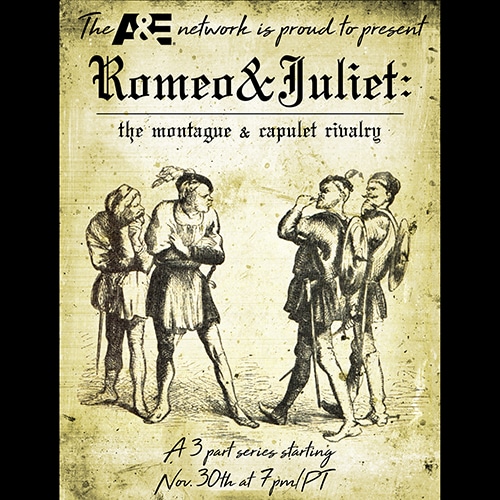 by Matthew Allen
What Are The Course Projects?
Creative and practical projects explore type research, type classification, page layout, and expressive typography.
What Software or Supplies Do I Need?
Computer with Internet connection.
Adobe Illustrator and Adobe Photoshop or equivalent programs.
Basic experience in the above software.
Basic drawing materials (pencil, paper) and ability to scan or photograph sketches.
What Will I Learn?
Students in this course can expect to learn to:
Develop an understanding of the basic terminology of typography and the historical origins of typographical terms and concepts.
Identify classic and contemporary typefaces and their use by modern designers.
Analyze a letterform, identifying its distinctive features and anatomical elements.
Develop a basic proficiency in identifying and classifying type by looking for the main features in a typeface.
Identify the 12 ATypI categories of typeface by their characteristic elements.
Use type categories and characteristics to select typefaces and structure text on a page.
Select and manipulate type to depict a concept or mood.
Develop an understanding of the applications of display typography and expressive applications of typography in print and on screen.
Create a type composition that represents a theme typographically.
Classes start January, April, and August
1.5 Credit Course
Project-Based: Exercises, Discussions, and Critiques
| Course Tuition and Fees | |
| --- | --- |
| Tuition | $510/credit |
| Registration Fee* | $200 |
| Total Course Price | $965 |
Registration fees are nonrefundable after 5 days from enrollment. All tuition includes a digital materials fee for course content.
Course Registration Form
To register for this course, use the form below to enter your information and desired start date. An Admissions Advisor will contact you to arrange payment and provide you with an Enrollment Agreement.
Frequently Asked Questions (FAQ)
What Are The Courses Like?
Our courses are project-based. In each course you'll enjoy a series of lectures, projects, discussions, and critiques designed to stretch your creative skills, earning college credit for your completed course.
How Much Time Do I Need?
Classes start January, April, and August, and this course can be completed as part of a 15-week term in 8 weeks. College credit from this course can be applied to a range of degree and certificate level programs at Sessions College.
Who Are The Instructors?
Our courses are developed and taught by our faculty of professional artists, designers, and photographers. This means that you'll learn in-demand skills, get feedback on your work, and build a portfolio of creative work.
Is Sessions College accredited?