Logos are the front line—the identity of a company. They are ubiquitous, and they are vital. In this introductory online logo design course, you'll learn how to design logos that will strengthen the visual image of your own or your client's company. Working with a design pro, you'll explore the development of logos through a series of case studies. Each exercise combines a written, conceptual component with hands-on projects for creating an effective logo.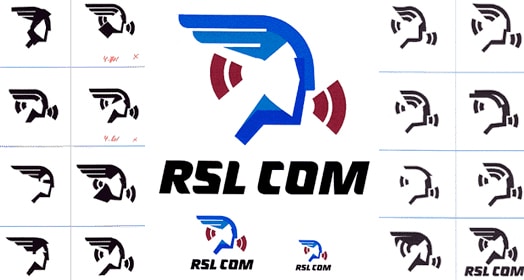 100% online
Project-based
Instructor-led
Credit-bearing: 1.5 Credits
Classes start January, April, and August
Instructor(s)
The course is taught by the following instructor(s):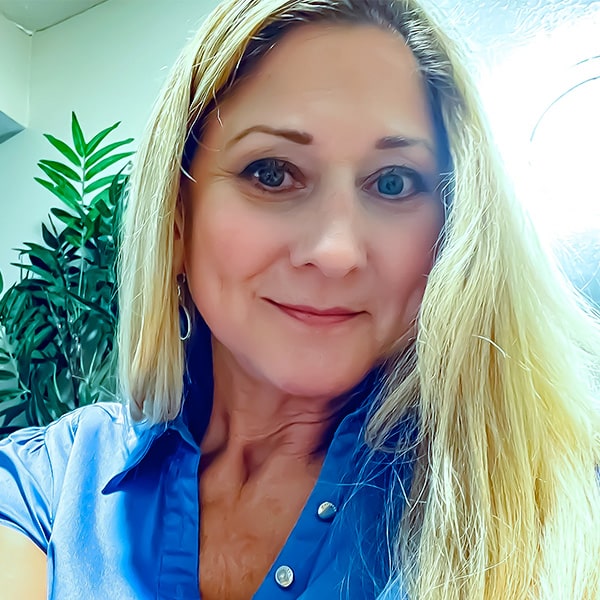 Dr. Tamara Pavlock is a designer dedicated to inspiring learning, art and creative thinking, and student success.
LEARN MORE
Course developed by: Morten Sohlberg
Take this course as a standalone or as part of the following program(s):
The Research Stage

This course will open with a brief history of logo types, looking at some of the historical influences on logo design. Then we'll move on to a discussion of research, and the important role it plays in logo design. You'll begin to explore our course case study, a real project with some interesting twists.

The Design Stage

This week, we will explore both what you need to think about as a logo designer and what tools you'll need. You'll gain a sense of what the necessary aspects of a logo are, by examining the strengths and weaknesses of sample logos. Part two of the case study moves by example through the design process, illustrating many of the points discussed in the lesson.

The Finalization Stage

Fine-tuning and the manipulation of positive and negative space makes up the majority of this final lecture. We also discuss how aspects of logo design make for strong brand recognition, and how to make a brand manual containing rules for logo usage. The case study takes an interesting turn, proving that each project is unique.
What Are The Course Projects?
Using established methodology, you will develop a logo design from concept to expansion to finalization, exploring type and symbolic options.
What Software or Supplies Do I Need?
To take this course you'll need:
Computer with Internet connection.
Adobe Illustrator or Adobe Photoshop.
Basic experience in the above software.
What Will I Learn?
Students in this course can expect to learn to:
Develop an understanding of the origins of logo design, including the original purpose of logos in conveying ownership, origin, and social rank or status.
Manage the three stages of a professional logo design process.
Develop an understanding of the research stage of a logo design: communicating with clients, pricing, researching competitors, and researching typography.
Research and critique logo designs in a specific business area.
Create type-only logos based on researched typography.
Brainstorm and write up concepts for logos.
Create preliminary logo design concepts.
Analyze and critique the strengths and weaknesses of different logos.
Recognize the importance of simplicity, shape, and positive/negative space in logo design.
Present an informed commentary explaining why a logo design is effective or ineffective.
Interpret or write design rules for the usage of a logo.
Classes start January, April, and August
1.5 Credit Course
Project-Based: Exercises, Discussions, and Critiques
| Course Tuition and Fees | |
| --- | --- |
| Tuition | $510/credit |
| Registration Fee* | $200 |
| Total Course Price | $965 |
Registration fees are nonrefundable after 5 days from enrollment. All tuition includes a digital materials fee for course content.
Course Registration Form
To register for this course, use the form below to enter your information and desired start date. An Admissions Advisor will contact you to arrange payment and provide you with an Enrollment Agreement.
Frequently Asked Questions (FAQ)
What Are The Courses Like?
Our courses are project-based. In each course you'll enjoy a series of lectures, projects, discussions, and critiques designed to stretch your creative skills, earning college credit for your completed course.
How Much Time Do I Need?
Classes start January, April, and August, and this course can be completed as part of a 15-week term in 8 weeks. College credit from this course can be applied to a range of degree and certificate level programs at Sessions College.
Who Are The Instructors?
Our courses are developed and taught by our faculty of professional artists, designers, and photographers. This means that you'll learn in-demand skills, get feedback on your work, and build a portfolio of creative work.
Is Sessions College accredited?