Online Digital Photography Course
Digital Photography I
Digital photography is a key skill for any artist or designer. In this online digital photography course, you'll discover how photography techniques and environmental factors interact to create powerful digital images. You'll learn the fundamentals of lighting, perspective, and set up and explore techniques for classic assignments: portraits, product shots, indoor and outdoor location shoots, and fast-action sports. In each exercise, your assignments are critiqued by a professional photographer.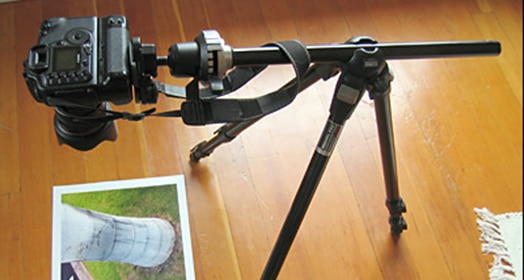 Learn the basics of digital photography
Instructor-Led Course
Feedback from design professionals
Creative Projects
Stretch your skills, grow your portfolio
Learn at Your Own Pace
Self-paced and scheduled programs available
Course Outline
1 - Beyond the Basics
What does that setting do? The first lesson of this course guides you through the lighting and exposure settings that are critical to getting good results. You'll learn to work with white balance using foundation features, proof photos using a histogram, and optimize ISO settings. A case study explores creating and recreating a digital image.
Project - Camera Basics
2 - Photographing People
Ready to shoot the client? People are the subject in the majority of photo shoots. To get good results from candid shots, portraits, or environmental photos, a mastery of lighting, positioning, and technical issues is required. The subtle art of handling people is discussed, and case studies look at different approaches to journalism, dramatic portraits, and business assignments.
Project - Portrait photography
3 - Product Photography
Whether you're shooting products for a catalog or archiving antiques to sell on the Web, a good shot can make all the difference in a sale. Lesson Three looks at the lighting, equipment, and planning that must go into shooting products in close-up and getting professional results for print or Web applications.
Project - Product photography
4 - Interiors and Exteriors
Indoors or out, an architectural photograph must be handled with drama and impact. In addition to lighting and equipment concerns, Lesson Four covers ways to handle location shoots professionally and compose photos for a desired effect.
Project - Architectural photography
5 - Action and Sports Photography
Fast-action photos can capture the heat of the moment or the frustration of missed opportunities. Are you on the ball? Lesson Five looks at ways to capture key moments in a sporting event and how to prepare yourself for action photography so you don't miss out on the winning shot.
Project - Sports photography
6 - The Photo Shoot from Start to Finish
There's much more to a photo shoot than showing up on-location with your camera (though it's a start). In this lesson, you'll explore working with a client, planning a shoot, preparing your equipment, and one of the toughest jobs of any photographer or designer—selecting your best work for client presentation after the shoot.
Project - Personal photo shoot
Course Outcomes
Students in this course can expect to learn to:
Develop an understanding of how a digital camera records light.
Proof images with histograms, use white balance effectively, and choose ISO settings.
Take photographs using different perspectives, white balances, and ISO settings.
Develop an understanding of techniques for portrait photography, including lighting setups, head shots, environmental portraits, and interaction with the subject.
Take portraits and environmental portraits in formal and informal styles.
Develop an understanding of how to prepare and shoot product photographs in different lighting and environmental conditions.
Prepare and shoot a series of product photographs.
Develop an understanding of techniques for shooting interior and exterior photographs of buildings.
Produce interior and exterior photographs that differ in composition and perspective.
Develop an understanding of techniques for action and sports photography.
Utilizing different action techniques, take four photographs at a sporting event or other action photography scenario.
Develop an understanding of how to plan and conduct a professional photo shoot.
Plan and carry out a complete photo shoot, drawing lessons from the experience.
Course Registration
Interested in this course? Scheduled and self-paced enrollment options are available. Ask Admissions about taking this course as part of a degree or certificate program.
Course Level
Classes start
Registration Fee
Tuition
Degree course
3 credits, 15 weeks
Jan, Apr, Aug
$200
$510/credit
Vocational course
60 clock hours, 3 months access
Enroll today, start tomorrow
$50
$949
* Registration fees are nonrefundable after 5 days from enrollment. All tuition includes a digital materials fee for updates to course or program content.
Software and Supplies
To take this course you'll need:
Computer with Internet connection.
Digital camera with adjustable ISO and adjustable white balance features.
Adobe Photoshop or equivalent program.
Basic experience in the above software.
Course developed by Steven Voss and Taz Tally
Enrolling online is easy and convenient.

Chat with our knowledgeable admissions staff to select course and program options.

Complete your registration entirely online.
Did you know? You can take this course as part of an award-winning certificate or degree program.