Contemporary photographers must be prepared to produce work that appeals to a global audience. You will research photographers and creative image makers who produce international work. Based upon your findings, you will develop and produce a multi-faceted photographic campaign focused on gaining the attention of an international audience. By considering cultural differences, you will develop the cultural sensitivity required to be a global creative and the skills to effectively research compelling and contemporary imagery for domestic and international audiences.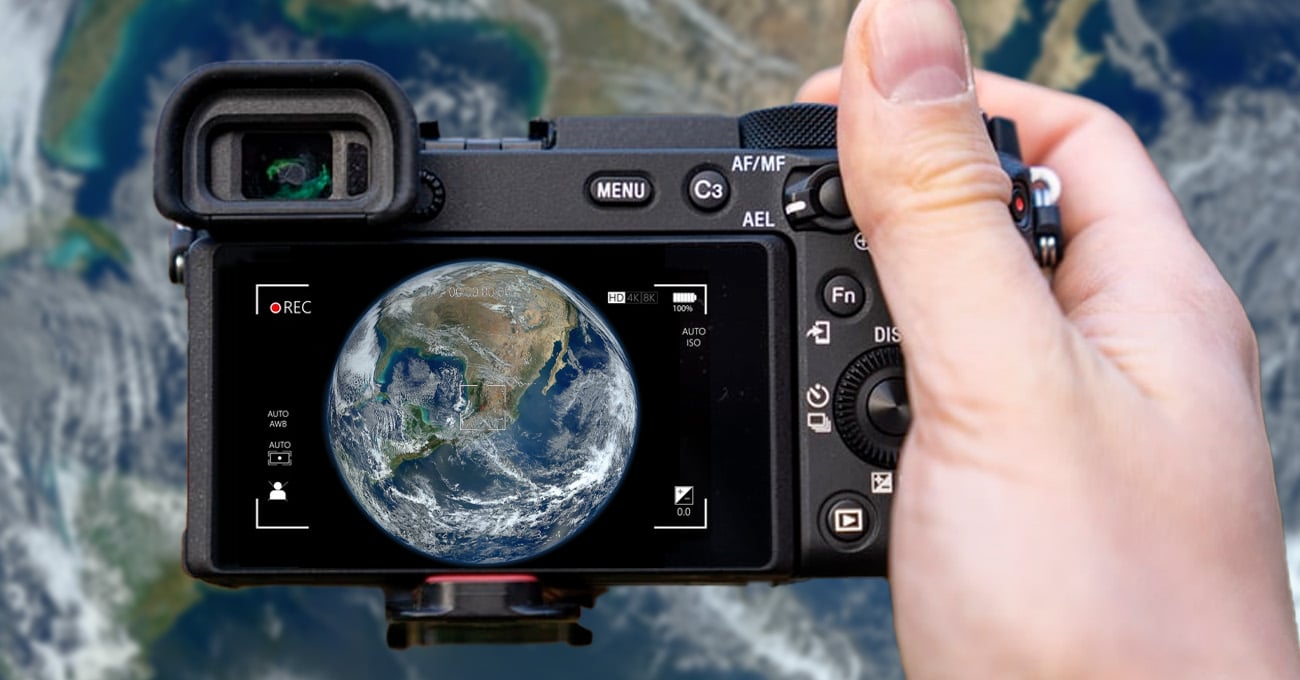 100% online
Project-based
Instructor-led
Credit-bearing: 3 Credits
Classes start January, April, and August
Instructor(s)
The course is taught by the following instructor(s):
Course developed by: Jill Mott
Take this course as a standalone or as part of the following program(s):
Revealing, Representation, and Revolution

We will reflect on the work of individual photographers and the impact of their work on politics, the economy, and social awareness. We will explore how a single image can come to represent an entire culture, continent or country.

Etiquette, Culture, Celebrations

We will begin to discuss the importance of ethics and cultural sensitivity while photographing. We address how to be considerate while creating images and producing content.

Connections, Expression, and Symbols

We will explore how individual photographers connect with specific cultural audiences using myth and symbolism, and by addressing expectations about gender, body type, and color.

Awareness, Campaigns, Changes

We will explore and research individual photographers and visual campaigns that create change and awareness through the publication and dissemination of images.
What Are The Course Projects?
Students will undertake three multi-faceted photography projects that afford the opportunity for feedback and iteration. Students will combine the ideas of painting and portrait photography to create a portrait (or portraits) that represent a specific culture and visual reference; pick one (1) of the following topics (food, fashion, OR music) and create a photo series for a specific culture or subculture; and create a photomontage or photo illustration to promote social change and awareness, using culturally specific symbols, beliefs, or values.
What Software or Supplies Do I Need?
A computer with Internet connection (56 Kbps modem or faster).
Access to a standalone digital camera with manual control over ISO, Aperture, Shutter Speed, and White Balance, that allows for shooting in RAW format.
Adobe Lightroom Classic or equivalent program.
Basic experience in the software package needed for this course.
What Will I Learn?
Students in this course can expect to learn to:
Explore and research international photographers and creative image makers, cultural differences, visually communicating with global and diverse audiences, and the work of exceptional photographers from different continents and cultural background.
Develop cultural sensitivity that is demonstrated through creative and written work.
Examine, gather, analyze, synthesize, and professionally present research in alignment with the course content, assignment criteria, and presentation guidelines.
Actively participate in class discussions/meetings, constructively assess the work of your peers, and enhance your creative work based upon feedback.
Demonstrate effective and efficient use of your digital camera and create photographs with careful consideration of lighting, color, exposure, composition, art/design principles, and point of view in alignment with the course content and assignment criteria.
Effectively conceptualize and post-process (cull, edit/enhance, and retouch), manage files, explore multiple image making techniques, and produce compelling, innovative, and professional portfolio ready images.
Plan, stage, and execute photo shoots by adapting for a variety of settings and lighting situations (studio and on-location), in fulfillment of project goals. Reshoot when necessary or recommended.
Apply and demonstrate technically proficient retouching, careful consideration of contrast, cropping, exposure, and color correction techniques to improve or enhance photographic images to a professional level utilizing appropriate software such as Adobe Lightroom and Photoshop.
Classes start January, April, and August
3 Credit Course
Project-Based: Exercises, Discussions, and Critiques
| Course Tuition and Fees | |
| --- | --- |
| Tuition | $510/credit |
| Registration Fee* | $200 |
| Total Course Price | $1730 |
Registration fees are nonrefundable after 5 days from enrollment. All tuition includes a digital materials fee for course content.
Course Registration Form
To register for this course, use the form below to enter your information and desired start date. An Admissions Advisor will contact you to arrange payment and provide you with an Enrollment Agreement.
Frequently Asked Questions (FAQ)
What Are The Courses Like?
Our courses are project-based. In each course you'll enjoy a series of lectures, projects, discussions, and critiques designed to stretch your creative skills, earning college credit for your completed course.
How Much Time Do I Need?
Classes start January, April, and August, and this course can be completed in a 15-week term. College credit from this course can be applied to a range of degree and certificate level programs at Sessions College.
Who Are The Instructors?
Our courses are developed and taught by our faculty of professional artists, designers, and photographers. This means that you'll learn in-demand skills, get feedback on your work, and build a portfolio of creative work.
Is Sessions College accredited?