Graphic design is the art of visual communication, the visual representation of ideas or concepts. In this advanced graphic design course, you'll study the movements that shaped today's design world. Working with a professional designer, you'll discover how to conceptualize projects, reinvent clichés, distill complex information, and motivate your audience. Class assignments include postage design, annual report layout, poster and book design, an art poster, and a direct mail piece.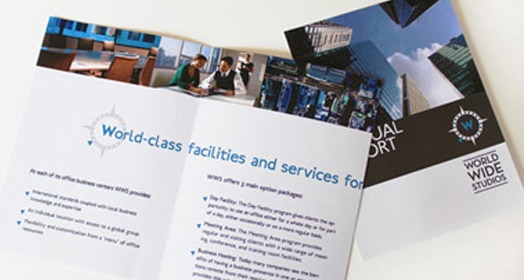 Annual report design by student Joella Frahm
100% online
Project-based
Instructor-led
Credit-bearing: 3 Credits
Classes start January, April, and August
Instructor(s)
The course is taught by the following instructor(s):
Course developed by: Thom McKenna
Take this course as a standalone or as part of the following program(s):
Movements in Design

What is this thing called graphic design? We will begin our course by exploring the economic, cultural, and political context of today's graphic design styles. The lesson begins with an analysis of graphic design: its role in visual communication, cultural influence, political origins, role in business innovation, and governing aesthetic principles. Then you'll take a journey through some of the major 20th century movements that shaped today's visual landscape, including Expressionism, Art Nouveau, Avante Garde, Modernism, Bauhaus, Futurism, Surrealism, and Post-Modernism.

Thinking Design

At a fundamental level, design is about problem-solving: finding a solution to a client or employer's problem. This week examines concepts, principles, and working strategies for thinking through your designs to ensure that your projects start out on the right track. Global design principles and the role of consistency, constancy, and the exposure effect are discussed, as well as how the creative process fits into professional working practices.

Constructing Creativity

Graphic designers as the blue-collar workers of the art world. In this sessions we will look at the building blocks of a design project: investigating the nature of creativity, mapping out stages in the design process, and looking at how cliches can be transformed to create something new. You will study some tried-and-true methods used—and reused—to orchestrate design elements into a distinctive and memorable message

Color and Composition

Every graphic designer's skillset should include a mastery of color and composition. This week, we focus on proportion, balance, and perspective, looking at examples of geometrical composition that have stood the test of time and are considered design classics. Architects and engineers utilize geometry throughout the planning and organization of projects, so you'll borrow a leaf from their book. Also discussed are some major concepts in effective color usage.

Envisioning Design

The true test for any graphic designer is the ability to condense a mass of complex information and graphic content into a simple message. Maps, diagrams, posters, and advertisements all require designers to "envision information" by creating a clear, aesthetically balanced communication. We will examine techniques for effective information design: catching the eye, highlighting, type design, layering, closure, figure-ground relationships, and more.

The Context of Design

Graphic design derives meaning from its context. As a designer, you must apply everything you know about the physical, cognitive, social, and cultural world to create your communications. In this final lecture we examine how to use social/political messages in your media environment—politics, satire, and wit—to shape your work. The course closes with a design veteran's thoughts on the core competencies for a career in graphic design.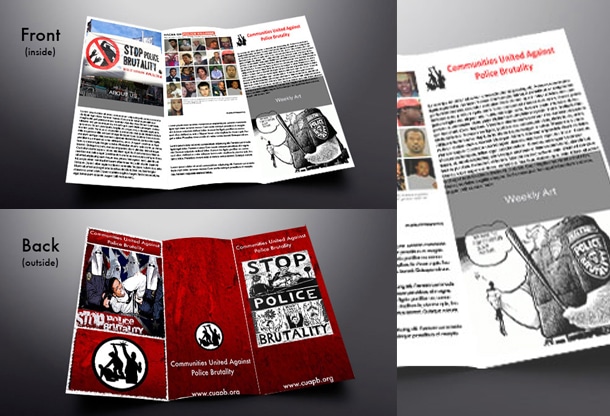 by Cedric Walker
What Are The Course Projects?
Exciting, creative graphic design projects include stamp design, annual report, book cover design, poster design, map design, and direct mail design.
What Software or Supplies Do I Need?
Computer with Internet connection.
Adobe Photoshop, Illustrator, and InDesign.
Basic experience in the above software.
What Will I Learn?
Students in this course can expect to learn to:
Develop graphic design work and concepts based on professional creative approaches and techniques.
Apply traditional and digital design techniques to create polished graphic design pieces.
Select and set typography to communicate a specific message in logo designs and page layouts.
Use knowledge of the characteristics of type to create cohesive and expressive logo designs.
Use a layout grid and professional layout rules to design engaging magazine covers, article spreads, book covers, and book chapter pages.
Create magazine and book layout designs with a clear visual hierarchy of information.
Create a basic three-dimensional product packaging design working from a client brief.
Incorporate existing brand rules into product packaging designs and other graphic design projects.
Develop an understanding of how to manage the graphic designer/client/vendor relationship, including promotion and billing.
Organize work for use in physical and online design portfolios and produce a final portfolio piece that involves printing, labeling, package design, and photography.
Classes start January, April, and August
3 Credit Course
Project-Based: Exercises, Discussions, and Critiques
| Course Tuition and Fees | |
| --- | --- |
| Tuition | $510/credit |
| Registration Fee* | $200 |
| Total Course Price | $1730 |
Registration fees are nonrefundable after 5 days from enrollment. All tuition includes a digital materials fee for course content.
Course Registration Form
To register for this course, use the form below to enter your information and desired start date. An Admissions Advisor will contact you to arrange payment and provide you with an Enrollment Agreement.
Frequently Asked Questions (FAQ)
What Are The Courses Like?
Our courses are project-based. In each course you'll enjoy a series of lectures, projects, discussions, and critiques designed to stretch your creative skills, earning college credit for your completed course.
How Much Time Do I Need?
Classes start January, April, and August, and this course can be completed in a 15-week term. College credit from this course can be applied to a range of degree and certificate level programs at Sessions College.
Who Are The Instructors?
Our courses are developed and taught by our faculty of professional artists, designers, and photographers. This means that you'll learn in-demand skills, get feedback on your work, and build a portfolio of creative work.
Is Sessions College accredited?