Nearly every photograph can benefit from retouching, whether it's to correct subtle color problems or make major changes to the subject or background. In this online photo editing course, you'll learn how to turn good photographs into showstoppers. Using Photoshop's tools and filters, you'll learn to make seamless changes, realistically enhancing your images so that no one knows work was done. Photographers and designers will benefit from learning systematic professional routines taught in this course.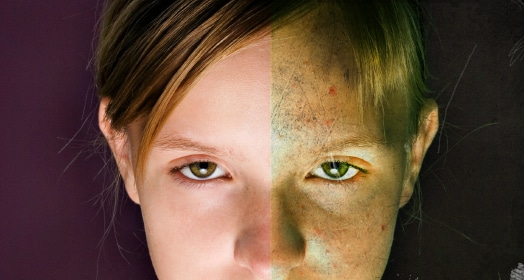 100% online
Project-based
Instructor-led
Credit-bearing: 1.5 Credits
Classes start January, April, and August
Instructor(s)
The course is taught by the following instructor(s):
Course developed by: Ken Milburn
Take this course as a standalone or as part of the following program(s):
The Retouching Toolbox

If you're comfortable with just your favorite Photoshop tools, you may be missing out on some new and enhanced ones that can make retouching work a breeze. In the first week, we explore the techniques behind making accurate selections, selections that produce blended results, and even selections based on custom shapes. Image editing tools for darkening, lightening, healing, and patching photos are explored, as well as techniques for subject knockouts and the indispensable Liquify filter.

Retouching Portraits

When you talk to someone in person, you don't always notice the little blemishes; personality, conversation, and movement distract you. But when you see a portrait photo of a person, you see it all, down to the last detail. In this session, you'll cover techniques for "digital dermatology," handling color and tone, trimming errant hairs, and even a little plastic surgery. Portrait retouching can, at times, be controversial, so you'll also learn when it's best to use these techniques and how far to go with them.

Retouching Products and Scenes

If you're preparing product shots for a catalog, or a landscape for a nature magazine, you know that sometimes things get in the way and the lighting is rarely ideal. This final lecture will take you through techniques for correcting a range of common issues, including changing the color of a product while still keeping it realistic.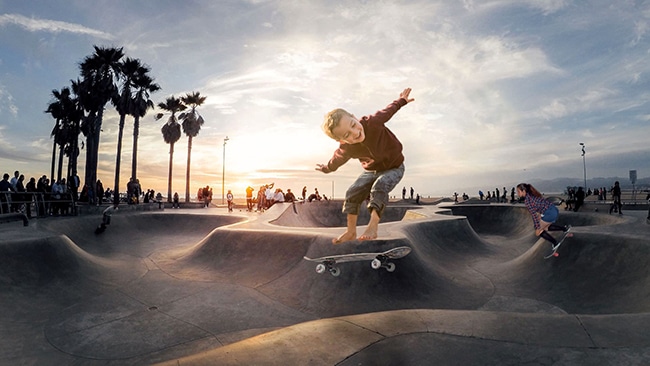 by Marcie Lund
What Are The Course Projects?
Practical and fun photo retouching projects include image restoration, glamour retouching, and creative compositing.
What Software or Supplies Do I Need?
Computer with Internet connection.
Adobe Photoshop CC or CS6.
Basic experience in the above software.
What Will I Learn?
Students in this course can expect to learn to:
Demonstrate a basic proficiency in using a range of professionally used correction tools.
Make a variety of precise and soft selections.
Apply techniques for darkening and lightening parts of an image.
Use specialized techniques for knocking out and modifying a subject.
Correct color and overall color balance in digital photographs.
Use tools and filters to remove skin blemishes and smooth skin tone.
Apply the sharpening routine in appropriate situations.
Retouch portrait photos using the Spot Healing Brush tool, Healing Brush tool, Patch tool, and Highlight/Shadows command.
Apply techniques for enhancing the glamour of a portrait photo, with special attention to lighting, skin, lips, and eyes.
Apply changes to a subject's body shape.
Remove litter and other small items from a scene that might get in the way or distract from the subject.
Create a realistic composite photo by superimposing a subject on a background with appropriate shadows and perspective.
Classes start January, April, and August
1.5 Credit Course
Project-Based: Exercises, Discussions, and Critiques
| Course Tuition and Fees | |
| --- | --- |
| Tuition | $510/credit |
| Registration Fee* | $200 |
| Total Course Price | $965 |
Registration fees are nonrefundable after 5 days from enrollment. All tuition includes a digital materials fee for course content.
Course Registration Form
To register for this course, use the form below to enter your information and desired start date. An Admissions Advisor will contact you to arrange payment and provide you with an Enrollment Agreement.
Frequently Asked Questions (FAQ)
What Are The Courses Like?
Our courses are project-based. In each course you'll enjoy a series of lectures, projects, discussions, and critiques designed to stretch your creative skills, earning college credit for your completed course.
How Much Time Do I Need?
Classes start January, April, and August, and this course can be completed as part of a 15-week term in 8 weeks. College credit from this course can be applied to a range of degree and certificate level programs at Sessions College.
Who Are The Instructors?
Our courses are developed and taught by our faculty of professional artists, designers, and photographers. This means that you'll learn in-demand skills, get feedback on your work, and build a portfolio of creative work.
Is Sessions College accredited?