Planning a photo shoot can be challenging as you struggle to properly prepare while keeping the artistic juices flowing. In this online photography lighting course, you'll focus on the planning and preparation that lead to the successful execution of a photo shoot. You will develop a thorough understanding of different types of lighting, both natural and artificial, and learn how to work within varied shooting conditions. Working with a photography pro, you'll explore ways to effectively stage and style photographs to achieve your desired effect.
100% online
Project-based
Instructor-led
Credit-bearing: 3 Credits
Classes start January, April, and August
Instructor(s)
The course is taught by the following instructor(s):
Course developed by: Felicia Kieselhorst
Take this course as a standalone or as part of the following program(s):
Before You Shoot: Planning for Success

Our job as photographers is to blend smooth execution with a creative product. In this first lesson, I'll provide an overview of the logistical preparations you'll need for any photo shoot: how to plan and what to pack. We'll also begin our exploration of lighting setups by looking at how to work with natural light.

In The Studio: Continuous Lighting and Single Light Setups

In this lesson, you'll learn your way around a typical photography studio. We'll look at common lighting equipment used in studios and discuss ways to create your own studio affordably. We'll also focus on creating artificial lighting using simple light set ups.

Using Strobes, Shooting Tethered, and Advanced Lighting

This week, you'll investigate how to use strobe lighting and shoot tethered. By the end of the lesson, we'll be ready to look at some more complicated lighting setups: including loop lighting, backlighting, side lighting, and Rembrandt lighting. You'll have the tools to tackle sophisticated lighting schemes for portrait shoots.

Shooting On Location with Strobes and Off-Camera Flash

Shooting on location can refer to either an indoor or outdoor shoot, as long as you are shooting in an environment. Certain shoot locations are simple; you pack and set up as you would in your studio. What do you do if your location doesn't have power or if your location is outside? You use battery packs, generators, or Off-Camera Flash units, as we'll discover in this week's session.

Assistant Crew and Specialized Lighting

In this lecture, you'll learn how to work with various on-set crew members. Working with other pros such as second shooters, photographer's assistants, and digital technicians can help you achieve your project goals. We'll also continue our exploration of lighting techniques with a look at Avedon lighting, high and low key photography, and reflective objects.

Professional Crew and Shooting in the Dark

This week, we will examine the people who make the magic happen in front of the camera: models, hair stylists, make up artists (MUAs), and prop stylists. Props are something every photographer should master, so we'll discuss the value of good props and conclude our examination of lighting techniques with a peek at the fun technique of light painting.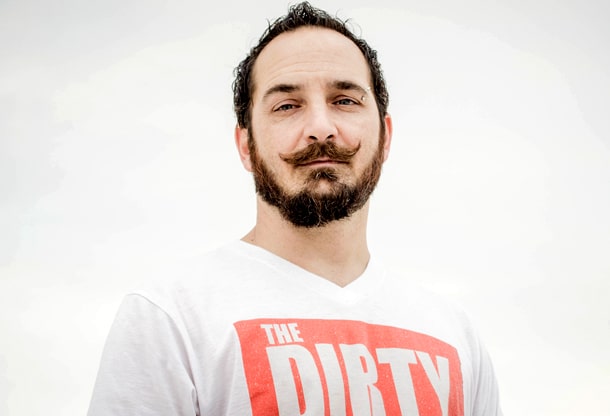 by Sora Wilder
What Are The Course Projects?
Classic photography lighting and set up scenarios are explored through photography projects that include natural light, simple lighting setups, loop lighting, backlighting, side lighting, and Rembrandt lighting, location work with strobes or off-camera flash, Avedon lighting, high and low key photography, reflective objects, and shooting in low light.
What Software or Supplies Do I Need?
Computer with Internet connection.
Access to a standalone digital camera with manual control over ISO, Aperture, Shutter Speed, and White Balance, that allows for shooting in RAW format.
A range of lighting setups are discussed in the course. Students can choose professional or DIY techniques.
What Will I Learn?
Students in this course can expect to learn to:
Plan a photo shoot that requires some coordination and requires human or animal subjects.
Scout a location and adapt your planning accordingly.
Utilize lighting modifiers to compensate for issues in ambient and natural light.
Plan in-studio photo shoots that require continuous lighting and light modifiers.
Utilize one and two light setups that combine continuous lighting and light modifiers.
Research and analyze professional examples of photographic lighting.
Shoot tethered, conducting on-the-spot image edits and file management.
Conduct a successful outside photo shoot with artificial lighting, on location without power.
Utilize OCF, studio strobes, or continuous lighting with a generator on location.
Plan and execute one or more photo shoots with advanced lighting techniques .
Present a polished portfolio of 5-7 images for a prospective client.
Classes start January, April, and August
3 Credit Course
Project-Based: Exercises, Discussions, and Critiques
| Course Tuition and Fees | |
| --- | --- |
| Tuition | $510/credit |
| Registration Fee* | $200 |
| Total Course Price | $1730 |
Registration fees are nonrefundable after 5 days from enrollment. All tuition includes a digital materials fee for course content.
Course Registration Form
To register for this course, use the form below to enter your information and desired start date. An Admissions Advisor will contact you to arrange payment and provide you with an Enrollment Agreement.
Frequently Asked Questions (FAQ)
What Are The Courses Like?
Our courses are project-based. In each course you'll enjoy a series of lectures, projects, discussions, and critiques designed to stretch your creative skills, earning college credit for your completed course.
How Much Time Do I Need?
Classes start January, April, and August, and this course can be completed in a 15-week term. College credit from this course can be applied to a range of degree and certificate level programs at Sessions College.
Who Are The Instructors?
Our courses are developed and taught by our faculty of professional artists, designers, and photographers. This means that you'll learn in-demand skills, get feedback on your work, and build a portfolio of creative work.
Is Sessions College accredited?