Students participate in portfolio review at the end of their degree programs. The course provides students the opportunity to gather and develop a portfolio of work and present it to faculty and classmates for feedback. Students will learn to recognize strengths and weaknesses in their work, and feedback will help students identify specific works or subject areas that need improvement.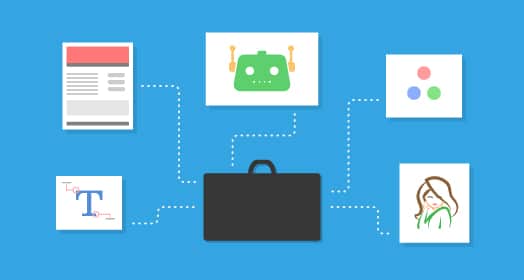 100% online
Project-based
Instructor-led
Credit-bearing: 1 Credit
Classes start January, April, and August
Instructor(s)
The course is taught by the following instructor(s):
Course developed by: Dr. Meryl Epstein
This course is only available to students enrolled in Associate Degree or BFA programs.
Portfolio Guidelines

The final student portfolio will demonstrate professional presentation techniques and a written summary of the student's design capabilities. Students are expected to create a portfolio that is useful to their future creative development, and to do so with attention to quality and detail.

Assessment Criteria

Student work will be evaluated to assess the achievement of program outcomes defined for their Associate Degree program. Please consult the appropriate program page for a complete statement of program outcomes.

. 
What Are The Course Projects?
Students will assemble a high quality final portfolio of work for instructor review and peer feedback. Student work will be evaluated to assess the achievement of program outcomes defined for each Associate Degree program.
What Software or Supplies Do I Need?
Computer with Internet connection.
Required software varies by program major.
Experience in the required software.
What Will I Learn?
Students in this course can expect to learn to:
Identify and describe strengths and weaknesses in your work.
Sort your best work into subject areas for portfolio presentation.
Develop a plan for portfolio development.
Identify a desired career direction.
Present your work for Department Head feedback.
Revise your portfolio in response to Department Head feedback.
Develop a professional summary of your design capabilities.
Present a finalized portfolio live to the Department Head and classmates.
Classes start January, April, and August
1 Credit Course
Project-Based: Exercises, Discussions, and Critiques
| Course Tuition and Fees | |
| --- | --- |
| Tuition | $510/credit |
| Registration Fee* | $200 |
| Total Course Price | $710 |
Registration fees are nonrefundable after 5 days from enrollment. All tuition includes a digital materials fee for course content.
Course Registration Form
To register for this course, use the form below to enter your information and desired start date. An Admissions Advisor will contact you to arrange payment and provide you with an Enrollment Agreement.
Frequently Asked Questions (FAQ)
What Are The Courses Like?
Our courses are project-based. In each course you'll enjoy a series of lectures, projects, discussions, and critiques designed to stretch your creative skills, earning college credit for your completed course.
How Much Time Do I Need?
Classes start January, April, and August, and this course can be completed in a 15-week term. College credit from this course can be applied to a range of degree and certificate level programs at Sessions College.
Who Are The Instructors?
Our courses are developed and taught by our faculty of professional artists, designers, and photographers. This means that you'll learn in-demand skills, get feedback on your work, and build a portfolio of creative work.
Is Sessions College accredited?