Online Portfolio Review Course
Portfolio Review
Students participate in portfolio review at the end of their degree programs. The course provides students the opportunity to gather and develop a portfolio of work and present it to faculty and classmates for feedback. Students will learn to recognize strengths and weaknesses in their work, and feedback will help students identify specific works or subject areas that need improvement.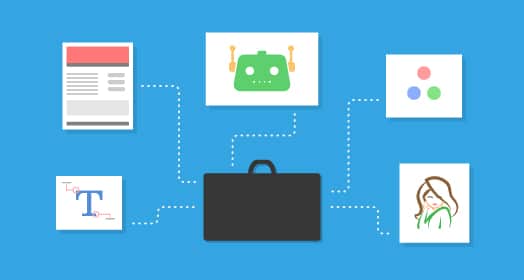 Portfolio review for second year AOS students
Instructor-Led Course
Feedback from design professionals
Creative Projects
Stretch your skills, grow your portfolio
Learn at Your Own Pace
Self-paced and scheduled programs available
Course Outline
The final student portfolio will demonstrate professional presentation techniques and a written summary of the student's design capabilities. Students are expected to create a portfolio that is useful to their future creative development, and to do so with attention to quality and detail.
Course Outcomes
Students in this course can expect to learn to:
Identify and describe strengths and weaknesses in your work.
Sort your best work into subject areas for portfolio presentation.
Develop a plan for portfolio development.
Identify a desired career direction.
Present your work for Department Head feedback.
Revise your portfolio in response to Department Head feedback.
Develop a professional summary of your design capabilities.
Present a finalized portfolio live to the Department Head and classmates.
Course Registration
This course is available to students enrolled in Associate of Occupational Studies program.
Software and Supplies
To take this course you'll need:
Computer with Internet connection.
Required software varies by program major.
Experience in the required software.
Course developed by Dr. Meryl Epstein
Enrolling online is easy and convenient.

Chat with our knowledgeable admissions staff to select course and program options.

Complete your registration entirely online.
Did you know? You can take this course as part of an award-winning certificate or degree program.