What kind of photographer do you want to be? Are you interested in developing Commercial, Documentary/Editorial and/or Fine Art photography? In collaboration with your faculty mentor you will review and analyze your current portfolio and workflow strategies, identify the type of work you want to create, develop your customized academic plan that will serve as a roadmap for the remainder of your Bachelor's degree program, and expand your depth of experience with photographic project workflow components such as budgeting, estimating, scouting, shooting, processing, file management, and delivering client-based or exhibition ready work. This multi-faceted course has been provided as an opportunity for you to define your creative path with an emphasis upon academic and professional success.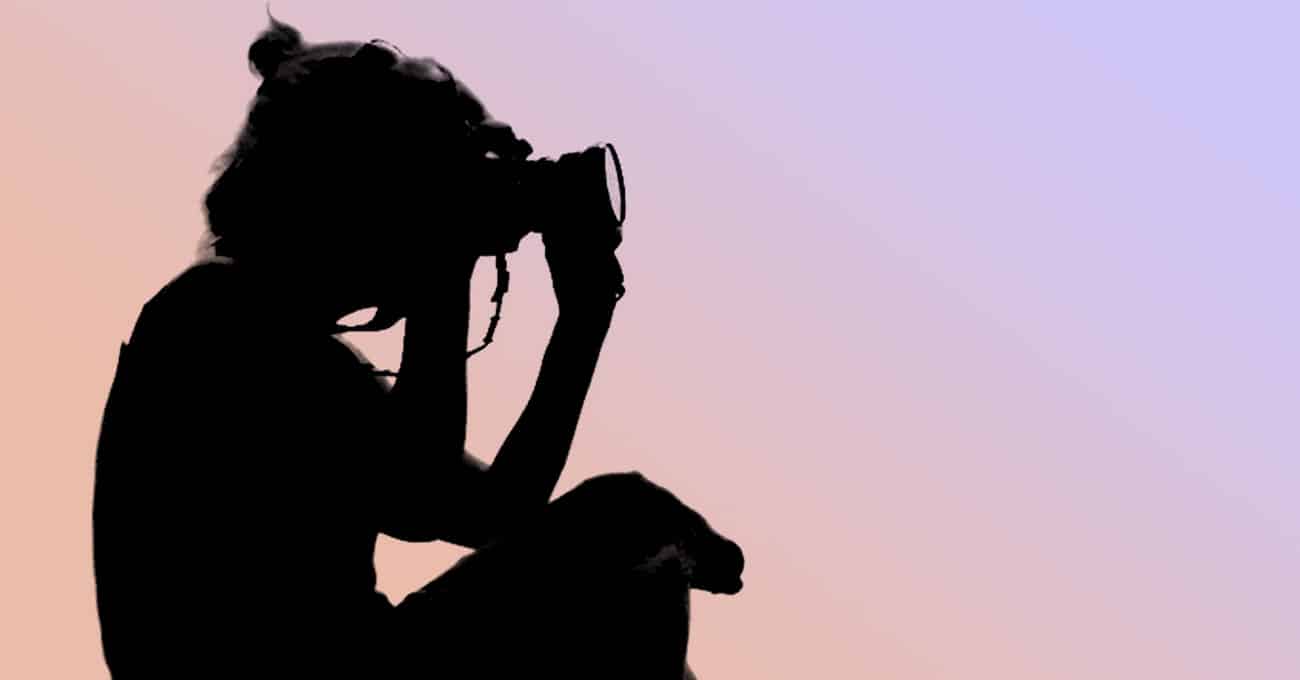 Let's shoot for the stars
100% online
Project-based
Instructor-led
Credit-bearing: 3 Credits
Classes start January, April, and August
Instructor(s)
The course is taught by the following instructor(s):
Course developed by: Felicia Kieselhorst
Take this course as a standalone or as part of the following program(s):
Assessing Your Portfolio and Career Goals

Let's discuss how we will use this course to assess your portfolio, identify your career goals, create your educational plan, and prepare for your internship.

Reverse Engineer a Photoshoot

Let's self-critique and assess a photoshoot that could use improvement. We'll evaluate your process from start to finish…shoot planning, photography workflow, lighting/technical, professionalism, post-processing, after the shoot. Where are your weak points? What is holding you back from being able to jump into this as a career?

Steps to the Sale

Let's explore all the key aspects before a shoot: client management and rapport, proposals, treatments, setting your price, client communications, brochures/packages.

Professional Delivery

Let's practice efficient post-processing for full-time schedules, professional delivery practices, copyright, and dive more deeply into what is considered a professional aesthetic.
What Are The Course Projects?
In the first few weeks of this class, we will focus on assessing your career and portfolio goals. We will develop a customized education plan to enable you to get the most out of your program. On the creative side, you will complete three distinct projects that will assist you in creating a professional workflow for all aspects of your photoshoots. The projects will be an opportunity to explore each stage of the creative workflow mapped out in the lecture.
What Software or Supplies Do I Need?
A computer with Internet connection (56 Kbps modem or faster).
Digital camera required, adjustable ISO and adjustable white balance features recommended.
Adobe Lightroom Classic or equivalent program.
Basic experience in the software package needed for this course.
What Will I Learn?
Students in this course can expect to learn to:
Examine your photographic portfolio to identify areas of opportunity to enhance existing work as well as a develop a plan to create additional pieces aligned with your career and creative goals.
Research and examine the work and portfolios of recognized photographers/artists who are working within your creative industry or professional paths aligned with your goals.
Effectively conceptualize and produce images based upon research and by applying your professional workflow that could be utilized when producing commercial and/or fine art work.
Examine, gather, analyze, synthesize, and professionally present research and creative work in alignment with the course content, assignment criteria, and presentation guidelines.
Begin the process of preparing for the upcoming internship course by developing a list of potential employers and/or clients to work with and contact.
Actively participate in class discussions/meetings, constructively assess the work of your peers, and enhance your creative work based upon feedback.
Where applicable, demonstrate effective and efficient use of your camera and create photographs with careful consideration of lighting, color, exposure, composition, art/design principles, and point of view in alignment with the course content and assignment criteria.
Where applicable, apply and demonstrate technically proficient retouching, careful consideration of contrast, cropping, exposure, and color correction techniques to improve or enhance photographic images to a professional level utilizing appropriate software such as Adobe Lightroom and Photoshop.
Classes start January, April, and August
3 Credit Course
Project-Based: Exercises, Discussions, and Critiques
| Course Tuition and Fees | |
| --- | --- |
| Tuition | $510/credit |
| Registration Fee* | $200 |
| Total Course Price | $1730 |
Registration fees are nonrefundable after 5 days from enrollment. All tuition includes a digital materials fee for course content.
Course Registration Form
To register for this course, use the form below to enter your information and desired start date. An Admissions Advisor will contact you to arrange payment and provide you with an Enrollment Agreement.
Frequently Asked Questions (FAQ)
What Are The Courses Like?
Our courses are project-based. In each course you'll enjoy a series of lectures, projects, discussions, and critiques designed to stretch your creative skills, earning college credit for your completed course.
How Much Time Do I Need?
Classes start January, April, and August, and this course can be completed in a 15-week term. College credit from this course can be applied to a range of degree and certificate level programs at Sessions College.
Who Are The Instructors?
Our courses are developed and taught by our faculty of professional artists, designers, and photographers. This means that you'll learn in-demand skills, get feedback on your work, and build a portfolio of creative work.
Is Sessions College accredited?