An understanding of human psychology is essential for any designer. In this online psychology course, you'll build a foundation in theories of the mind. The course focuses on the biological and environmental bases for human behavior, including motivation, emotions, states of consciousness, learning, and personality. Students examine classic theories and theorists in psychology and complete research- and reflection-based projects.
100% online
Project-based
Instructor-led
Credit-bearing: 3 Credits
Classes start January, April, and August
Instructor(s)
The course is taught by the following instructor(s):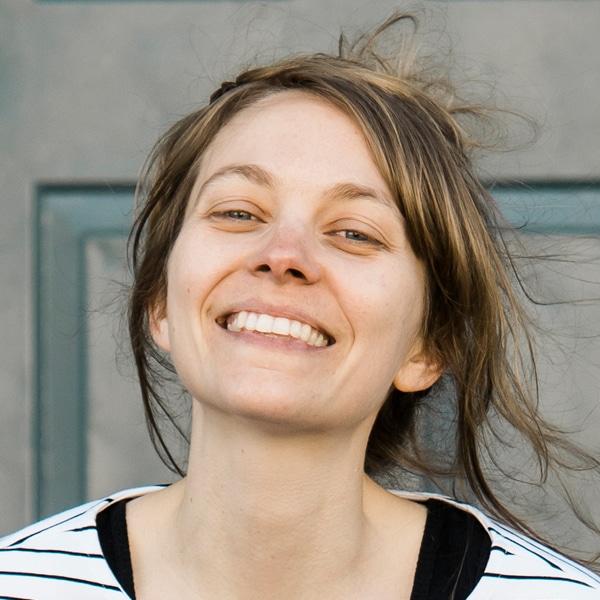 Carolyn Zaikowski is an author and educator with degrees in psychology and creative writing.
LEARN MORE
Course developed by: Janelle Simmons
Take this course as a standalone or as part of the following program(s):
Foundations: The Players and the Game

We'll begin by introducing the main schools of psychology and meeting some key players in the history of psychology. We'll also learn how sound psychological research is conducted. In your reading for this week, you'll look at the anatomical side of psychology, exploring how the brain works and controls the body.

Development: Blame It on the Genes?

Human development has been broken down into stages by many psychology experts. In this lecture, we'll look at the most prominent findings from Piaget, Freud, Erikson, and Kohlberg, covering cognitive, psychosexual, social, and moral development respectively. As we look at each discovery, think about your own personal development. Can you relate to any of these stages? Which stages relate more to genetics or more to the surrounding environment?

What Moves You?

Now, how do I taste that ice cream? How do I feel its cool temperature? Why does Diet Pepsi taste different than a Diet Coke? Why do I want to do Pilates? Why do I feel happy when I see my cat walking up to me when I come home? In this lecture, we're going to explore what moves us and how we feel those moves: sensation, perception, motivation, and emotion.

Consciousness: State of Arrest

Throughout this lecture, we'll explore the states of consciousness, including sleep and associated disorders. Your ability to learn and remember things is closely tied to the states of consciousness, so we'll take a close look at important aspects of learning in the lecture and memory in the required reading.

Intelligence: Smart or Smarter?

What is influencing your "smarts?" The main argument is genes or nature. Although environment can have an effect, there is a strong link between intelligence and genes. So the first question we must answer in this lecture is "What is intelligence?" From there we'll discuss types of intelligence and how it is measured. Memory and language are important to expressing our intelligence, so we will explore each of these major topics including types of memory and how we build language.

Personality: Me, Myself, and Who?

We will start our lecture off with a look at what makes up a normal personality, including extroversion, introversion, and some more Freudian analysis. We'll then get into abnormalities and disorders that are harmful to personality as well as mood, well-being, sociability, and the body.
What Are The Course Projects?
Research and writing projects will focus on exploring essential concepts in psychology, in relation to anatomy, genetics, emotions, consciousness, environment, and the self.
What Software or Supplies Do I Need?
Computer with Internet connection.
MS Word or equivalent program.
What Will I Learn?
Students in this course can expect to learn to:
Define the origins of psychology including the basics of the five main schools and the most important theorists.
Identify the five main research methods and their procedures.
Analyze the nature versus nurture argument and related theories on cognitive, psychosexual, social, and moral development.
Relate a situation to appropriate stages of development.
Explain how sensory stimuli are received, perceived, and measured.
Examine the stages of Maslow's Hierarchy of Needs and apply these to personal life.
Discern motives, emotions, and moods.
Explore the states of consciousness including each stage of sleep and define common disorders and altered states of consciousness.
Define and compare the primary types of learning and conditioning.
Create a dream diary and use it to perform a Freudian dream analysis.
Identify types of intelligence and means of measuring intelligence.
Evaluate the three main types of memory and the stages of language learning, and associate these with types of intelligence.
Compare methods of assessing personality types and define Freud's personality structure and defense mechanism theory.
Gather an understanding of major anxiety, mood, and personality disorders and associated treatments.
Classes start January, April, and August
3 Credit Course
Project-Based: Exercises, Discussions, and Critiques
| Course Tuition and Fees | |
| --- | --- |
| Tuition | $510/credit |
| Registration Fee* | $200 |
| Total Course Price | $1730 |
Registration fees are nonrefundable after 5 days from enrollment. All tuition includes a digital materials fee for course content.
Course Registration Form
To register for this course, use the form below to enter your information and desired start date. An Admissions Advisor will contact you to arrange payment and provide you with an Enrollment Agreement.
Frequently Asked Questions (FAQ)
What Are The Courses Like?
Our courses are project-based. In each course you'll enjoy a series of lectures, projects, discussions, and critiques designed to stretch your creative skills, earning college credit for your completed course.
How Much Time Do I Need?
Classes start January, April, and August, and this course can be completed in a 15-week term. College credit from this course can be applied to a range of degree and certificate level programs at Sessions College.
Who Are The Instructors?
Our courses are developed and taught by our faculty of professional artists, designers, and photographers. This means that you'll learn in-demand skills, get feedback on your work, and build a portfolio of creative work.
Is Sessions College accredited?