Typography, technology, and culture are intertwined. Type has the power to communicate meaning and mood through its quirks and beauty, its history and diversity. In this advanced online typography course, you'll learn advanced concepts in typography, building your portfolio through hands-on projects. You'll experiment with type fusion, learn the details of text layout and information hierarchy, create a visual identity for product package and a civic authority, and even design your own currency.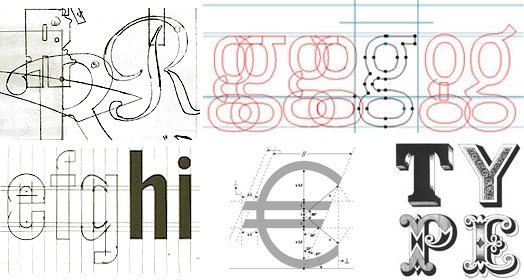 100% online
Project-based
Instructor-led
Credit-bearing: 3 Credits
Classes start January, April, and August
Instructor(s)
The course is taught by the following instructor(s):
Course developed by: Brian Slawson
Take this course as a standalone or as part of the following program(s):
Letterforming

Lesson One opens your eyes to the expressive power of type. You'll begin the course with an introduction to the exciting field of type design, exploring some of the challenges that typographers face. You'll investigate the difference between seeing type and reading it, helping you develop your appreciation for both functional and expressive letterforms.

Type Details and Hierarchy

Type layout professionals look at the big picture and the details. In this session we will cover all the minutaie (special characters, ligatures, dashes, and hyphens) you need to know to add finesse to your text layouts. You'll learn how and why to make kerning, leading, and tracking adjustments, exploring how your choice of typestyle affects your overall approach. You'll absorb principles of visual order by studying an advanced example of information design.

Making Type Sing

What makes type sing? This week's class explores the expressive aspects of typography, looking at the different ways in which letterform, layout, and color choices can create an abstract, almost musical impact on the reader. You'll explore outstanding examples of typography and test the analogy between type and music.

Type As Symbol

In a logotype, typography transcends textual communication, becoming instead an image or identity, a potent source of cultural resonance. In this session we will explore the embedded meanings in the logos we see everyday, analyzing how and why they communicate so powerfully. You'll look at a Floridian case study in identity creation.

Two, Three, Four Dimensions

Mastered 2-D type? Then it's time to make your text pop and fly. It's time to explore techniques for lifting type off the page. 3-D effects such as shadow and perspective lead into a discussion of sculptural type and signage in our visual environment. The brave new world of dynamic typography is also explored, with case studies on leading practitioners of motion graphics and interactive text.

Type Culture

Type has cultural (and subcultural) weight. It can capture the spirit of the times and the power of the people. We will conclude the course examining the different ways in which typography reflects and communicates cultural meaning. A particular focus is upon one vehicle for typography important to all designers: money.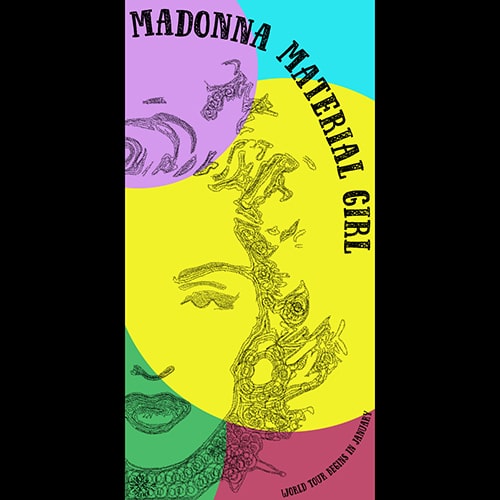 by Jerry Douglas
What Are The Course Projects?
Creative graphic projects in this course include type fusion, menu design, poster design, civic identity, logo design, and currency design.
What Software or Supplies Do I Need?
Computer with Internet connection.
Adobe Illustrator and InDesign or equivalent programs.
Basic experience in the above software.
What Will I Learn?
Students in this course can expect to learn to:
Develop an understanding of the important role of typography in design, including the formal elements that typographers consider important.
Design a new hybrid typeface and publicize it on an announcement card.
Correct kerning, special characters, ligatures, and other typographical details in a print layout.
Lay out a text article, making specific typographical corrections to the text.
Develop an understanding of three expressive aspects of type design: letterform, layout, and color.
Use type expressively by designing two posters based on different musical styles.
Develop an understanding of ways in which typography can symbolize the identity of a group or organization.
Develop a visual identity for a city or town using typography.
Develop an understanding of applications for 3D effects, motion graphics, and interactivity in typography.
Research and design a subcultural package design for a popcorn box.
Develop an understanding of experimental typography and the interaction between type and other cultural artifacts.
Develop or redesign a currency, integrating type, image, and graphics.
Classes start January, April, and August
3 Credit Course
Project-Based: Exercises, Discussions, and Critiques
| Course Tuition and Fees | |
| --- | --- |
| Tuition | $510/credit |
| Registration Fee* | $200 |
| Total Course Price | $1730 |
Registration fees are nonrefundable after 5 days from enrollment. All tuition includes a digital materials fee for course content.
Course Registration Form
To register for this course, use the form below to enter your information and desired start date. An Admissions Advisor will contact you to arrange payment and provide you with an Enrollment Agreement.
Frequently Asked Questions (FAQ)
What Are The Courses Like?
Our courses are project-based. In each course you'll enjoy a series of lectures, projects, discussions, and critiques designed to stretch your creative skills, earning college credit for your completed course.
How Much Time Do I Need?
Classes start January, April, and August, and this course can be completed in a 15-week term. College credit from this course can be applied to a range of degree and certificate level programs at Sessions College.
Who Are The Instructors?
Our courses are developed and taught by our faculty of professional artists, designers, and photographers. This means that you'll learn in-demand skills, get feedback on your work, and build a portfolio of creative work.
Is Sessions College accredited?