FOR IMMEDIATE RELEASE
AWARD-WINNING TRAVEL PHOTOGRAPHER DEVELOPS SESSIONS COLLEGE'S NEW NARRATIVE PHOTOGRAPHY COURSE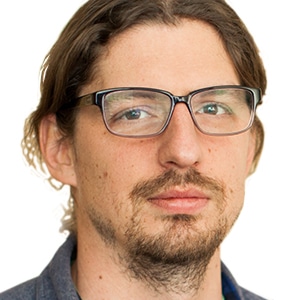 ,
(Tempe AZ - March 28, 2016)
The life of a travel photographer is not all glamour. Sessions College faculty member, Matthew Williams, would agree—he's been hard at work over the last few weeks putting the finishing touches to his new Narrative Photography course.
The online course provides aspiring photographers the opportunity to develop the storytelling skills for photo essays and photo stories, including travel photography, a favorite project for him.
Matthew Williams is a freelance photographer whose has appeared in publications including The New York Times, TIME, Newsweek, The Washington Post, MSNBC.com, The FADER, ESPN.com, Doubletruck Magazine, and zReportage.com. In addition, he is an alumni of the Eddie Adams Workshop, as well as the recipient of several national awards for his work on the AIDS situation in Thailand. His most recent work includes an unusual New York Times travel assignment about a unique Alaskan cruise called the "The Poor Man's Cruise."
"One of the main aspects of narrative photography is being able to tell a story through an image or collection of images. This can be done in many different ways, some more subtle than others, which will be discussed in the course," stated Williams. "Being able to effectively use camera controls, compositional techniques, and being in the right place at the right time are crucial to weaving a narrative within your photography."
Narrative Photography is one of 5 new courses released as part of Sessions College's new Digital Photography Degreeprogram. A new Undergraduate Certificate in Digital Photography is also available.
These programs help students understand how to optimize technical, creative, and environmental factors to produce better photography work. Students gain an understanding of how to set up photo shoots and intelligently use a digital camera, as well as edit and manage work in Adobe Photoshop, Lightroom, and Premiere. Additionally, students receive detailed feedback directly by Williams, along with the rest of the faculty of professional artists and designers. As a result, students create a portfolio to showcase one's photography work to potential clients and employers.
About Sessions College
Sessions College offers accredited visual arts online degree and certificate programs as well as individual courses. Its mission is to prepare art and design professionals for successful careers by providing the highest quality of online design education. Students gain a thorough training in the technical, creative, and critical-thinking skills that are required for a fast-changing industry.
Back to The Newsroom