Sessions College "Finish Line" Retention Strategy Shows Positive Results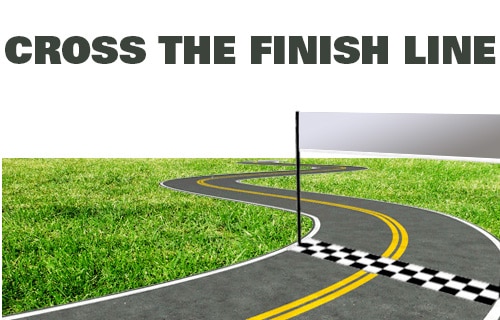 Tempe, AZ – August 15, 2016
 After nearly a year of operation, Sessions College for Professional Design is excited to announce positive outcomes from its innovative Finish Line retention program for vocational program students. 
Finish Line was piloted by Sessions College to boost its already high completion rates at the vocational program level. Completion rates for its award-winning Professional Certificate programs are higher than 60%, exceeding the national average for post-secondary programs.
In spite of these industry leading completion rates, Sessions College recognized the life/work balance challenges facing adult learners  while they study to obtain or improve their design skill set. The Finish Line program was designed to address the needs of students who were in danger of not completing their programs or needed additional time to fully benefit from their programs.
The results have been very positive. Since the launch of the pilot program in September 2015, 87% of the 152 students who joined the Finish Line program were retained, either graduating or continuing their program towards graduation. 
"We are delighted with these retention results," stated Doris Granatowski, CEO.  "Finish Line enhances the quality and flexibility of our student's educational experience. Most schools require students to re-enroll in their programs, causing financial hardships and often a decision not to complete a program.  We strive to make our students comfortable in the decision to enroll at Sessions. Knowing that we understand their concerns and have made a low-cost provision for an unexpected delay in completing their programs shows that we believe in and support them even in times of challenge."
Finish Line allows students in good standing the ability to extend the access to their programs or courses for a mere $25 a month for up to 12 months after the expiration of their term. No time commitment is required and there is no prepayment of the fee.
Lisa Chattoo, a recent graduate of the Advanced Web Design Certificate program, stated, "When the deadline for my program was coming to an end, I started cramming in assignments staying up most nights and feeling disappointed that I couldn't do my best work. When I found out about the extension program and its very low cost, I knew I was going to get the full benefit of my program with Sessions. It was a lifesaver! "
About Sessions College
Sessions College offers accredited arts online degree and certificate programs as well as individual courses. Its mission is to prepare art and design professionals for successful careers by providing the highest quality of online design education. Students gain a thorough training in the technical, creative, and critical-thinking skills that are required for a fast-changing industry.
Back to The Newsroom