FOR IMMEDIATE RELEASE
SESSIONS COLLEGE TO SPEAK ON VERIFYING GRADUATE EMPLOYMENT RATES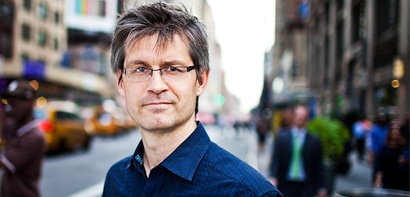 (Tempe AZ - March 21, 2016)
Employment data has been an increasing focus in the education industry, as problems in data reporting have led to regulatory issues and even closings for major for-profit schools.
On April 11th, Sessions College President Gordon Drummond will deliver a presentation called "Hitting the Mark with Your Graduate Employment Data" at the Distance Education Accrediting Commission Annual Conference in Washington, DC.
President Drummond and Calin Cooney, Products Manager at Kansas City compliance company Integrishield, will talk about their collaboration to create a robust graduate employment verification process at Sessions College.
"Graduation and employment rates are two areas where some online institutions have been under fire" says Drummond. "Our data shows that Sessions College does an excellent job of both graduating students and preparing them for employment."
In the presentation, Drummond and Cooney will talk about how they established a rigorous process to measure employment rates at Sessions College. For online schools, employment verification presents some unique challenges and third party employment verification not yet widely used. Attendees will learn how Sessions College has stayed ahead of the curve by setting up effective systems based on robust standards to promote not only compliance but also institutional improvement.
Rigorous programs, such as the Graphic Design Associates Degree, provide students a unique experience with real-world design challenges, design business training, and portfolio review opportunities. Additionally, every project submitted are reviewed and critiqued with an art director level of feedback from faculty of professional designers.
In a study of 2014-15 graduates, Sessions College found that 74% of graduates were employed within a year of graduation, and 58% were employed in a position related to their program of study and obtaining the current design salaries. These rates of employment compare highly favorably with both online and traditional career oriented programs at Associate and Certificate level. As a fully online institution, Sessions College does not promise or provide any form of job placement to its graduates.
"Being able to improve our tracking of employment outcomes was a big step forward," comments Drummond. "It showed we were on the right path overall, as well as giving us specific data on where we could improve."
About Sessions College
Sessions College offers accredited visual arts online degree and certificate programs as well as individual courses. Its mission is to prepare art and design professionals for successful careers by providing the highest quality of online design education. Students gain a thorough training in the technical, creative, and critical-thinking skills that are required for a fast-changing industry.
Back to The Newsroom