Sessions College Named Among Top Design Schools by GDUSA Magazine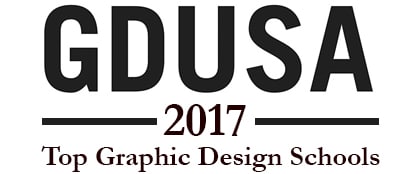 ,
Tempe, March 15th, 2017
How do students choose the best design schools to go to? Many turn to the Top Graphic Design Schools list released each year by 54-year-old design publication GDUSA Magazine (gdusa.com).
The 2017 Top Graphic Design Schools list features more than 30 different schools, ranging from such august institutions as SVA, RISD, and Pratt, and Cal Arts to such newcomers such as Portfolio Center (1978) and School of Advertising Art (1984).
Founded in 1997, Sessions College for Professional Design (www.sessions.edu) has been recognized by the list for three years in a row. In fact, Sessions College is the only school in the top 30 that exclusively offers online programs, a remarkable fact given the increasingly cloud-based, networked nature of graphic design work today.
"We're delighted to be once again recognized by GDUSA Magazine," comments Sessions College President Gordon Drummond. "The goal with our Graphic Design Associate Degree program is to provide an accessible, affordable, high quality alternative to traditional classroom programs."
For GDUSA Magazine, the annual feature affirms its commitment to education for designers: "Design education is more important than ever as the lines between studio and classroom, office and academy, university and society, continue to blur. And as designers play an increasingly influential role in shaping commerce and culture."
About Sessions College
Sessions College offers accredited arts online degree and certificate programs as well as individual courses. Its mission is to prepare art and design professionals for successful careers by providing the highest quality of online design education. Students gain a thorough training in the technical, creative, and critical-thinking skills that are required for a fast-changing industry.
Back to The Newsroom