Sessions College Recognized in Top 10 Most Valuable Colleges List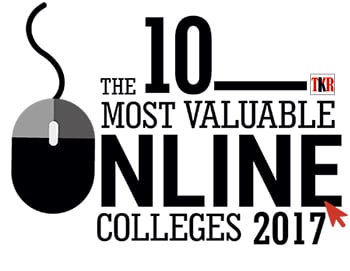 Tempe AZ - January 8, 2018
Sessions College recently added to its growing list of industry awards by being included in the Knowledge Review's 10 Most Valuable Colleges in 2017.
The Knowledge Review Magazine is a global education magazine providing knowledge, news, blogs, articles for students, educators and universities, covering educational resources, courses and learning technologies.
The award recognizes innovation for the next state of digital learning with the integration of technology solutions. Read Article: The Pioneer Believes in Quality and Affordable Education.
Founded in 1997, Sessions College for Professional Design evolved from a boutique design trainer provider to a widely recognized institution of higher education. All programs are designed to deliver accessible, affordable, and quality online education to prepare students for professional design careers.
"We're honored to be recognized by the Knowledge Review," says Sessions College President Gordon Drummond. "Since 1997, Sessions College has focused on providing outstanding value to students with a high quality art education at an affordable tuition. Our graduates have high rates of creative employment, many of them fulfilling the goal of becoming freelance designers."
Sessions College is the honored recipient of several awards and recognitions for quality in online education, including Silver and Platinum Awards for Best Practices in Distance Learning Education from the USDLA, Top Design School from GDUSA, and among the most affordable colleges from the US Department of Education.
About Sessions College
Sessions College is an online school of visual arts offering degree and certificate programs in Graphic Design, Web Design, Illustration, Photography, and more. To find out more, visit Admissions.
Back to The Newsroom