Sessions College Website Recognized with GDUSA Magazine Design Award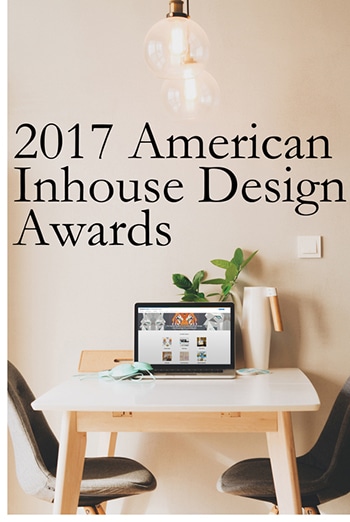 Tempe, AZ, August 16th, 2017
Design schools don't just give out awards; they like to receive them too. That's why Sessions College for Professional Design (sessions.edu) was honored last month to receive a GDUSA Magazine in-House Design Award for website design. It's the third GDUSA design award the school has received since 2011
The GDUSA award recognized the hard work and talent invested in a 3-month site Fall 2016 site redesign by school directors, designers, and developers to convert the Sessions College site from ASP platform to a modern Wordpress theme.
The GDUSA American Inhouse Design Award is created to honor the work of inhouse designers and departments, creatives who perform sterling work in the service of a single brand. The Sessions College project was truly interdisciplinary, requiring a completely new visual design and site architecture, as well as an editorial refresh of more than 500 pages.
"We're delighted to be recognized by GDUSA," says Sessions College President Gordon Drummond. "Having an effective Website design is an essential for any college today. Studies show that more than 2/3 of students say their college site affects their perception of the institution."
Delivering an effective, informative Web presence has always been a priority for the Arizona-based school, which was founded in 1997 and one of the first online, accredited schools offering visual arts programs.
"As a school offering one of the few fully online degree programs in Web design, having a well designed is our paramount," explains Drummond. "That means not just providing a wealth of program information, but also such resources as design blogs, student galleries, interviews, and awards — so that prospective students can get a real insight into the student experience."
Moving to a Wordpress theme was important decision in the design process. The popular content management system Wordpress has evolved from a blogging engine to a content platform used by many major sites. Using Wordpress ensured the company addressed the needs of the exponentially growing numbers of mobile web users by providing a responsive design.
Another benefit of the platform, says Drummond, is its content management features. "Wordpress makes it easier for staff and faculty to contribute to our design and community blogs and site updates, ultimately making it easier to get our message out. We look forward to continuing to grow and evolve the site."
About GDUSA
Graphic Design USA (GDUSA) has been a business-to-business information source for graphic design professionals. GDUSA covers news, people, project, trends, technology, products and services, and offers several national design competitions showcasing the best in Graphic Design, Inhouse Design, Web Design, and more.
About Sessions College
Sessions College is an online school of visual arts offering degree and certificate programs in Graphic Design, Web Design, Illustration, Photography, and more. Our online Fine Arts Certificate offers an excellent training in drawing and painting. To find out more, visit Admissions.
Back to The Newsroom