Outstanding Graduate Awards 2022
Angelique Shipley is a designer motivated by social causes. Says Angelique: "I decided to study web design out of a desire to help veterans with small businesses develop websites that would reflect their brand and increase their competitiveness. I also wanted to create web sites for homeschool groups as a means to interact with homeschool parents."
When not studying web design, Angelique has many interests: "I like to spend time with my family, develop IOS apps for education, knit while watching classic murder mysteries, develop course material for K-12 homeschool parents, and exercise."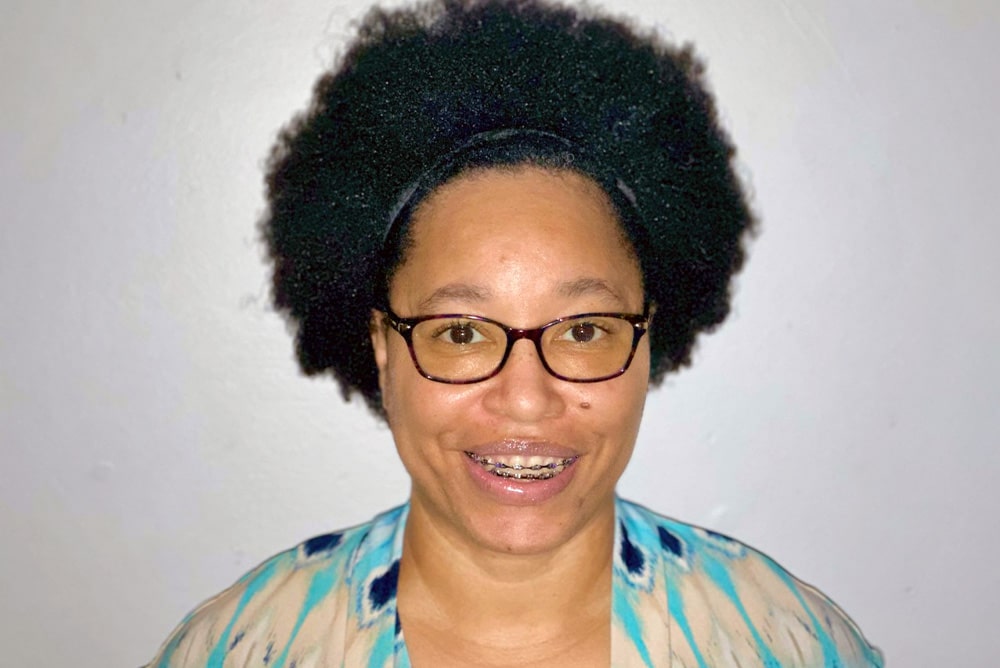 According to Angelique …
Areas of strength: I believe that my areas of strength are my technical ability and my creativity. I enjoy using HTML, CSS, and my imagination to turn a customer's vision into a website that incorporates all of the best web design principles. Aside from HTML and CSS, I use Photoshop and Illustrator to make the customers dream a reality. Illustrator gives me the ability to create detailed logos for customers that are simple, relevant, memorable, and versatile, while Photoshop gives me the ability to take pieces of different photographs and incorporate them into one seamless photograph. My time at Sessions helped me develop these skills to a professional level.
Benefits of studying online:  For me, the benefits of studying online included a flexible schedule and the ability to learn from the comfort and safety of my own home. The ability to set my own learning pace helped me to increase my focus, which helped me balance school and my personal life.
Best thing about Sessions College: The best thing about Sessions College was the instructors and the course material. The instructors were knowledgeable and considerate. The course material focused on real world scenarios. This made the course material relevant and easy to master.
Who made a difference? I enjoyed all of my classes equally. My instructors were great. They were a big part of my success. They were all equally attentive and helpful, which made them all standout teachers.
Creative and/or  professional goals after graduation: After graduation, I want to start my own web development business.
"I was excited that Angelique Shipley was on the list of nominees. She consistently submitted quality work that went beyond the requirements of the assignment."