Outstanding Graduate Awards 2022
Deborah Lefever has interests and/or passions in different art movements, artists, and digital and/or traditional art mediums, as well as the cultural dances of the Pacific. Her vision is to perpetuate and share the rich CHamoru and the Pacific Rim (Pacifika) of her Cultural Heritage through dance, song, music, language, costuming, and art.
Says Deborah: "Even though I am almost hitting 63, I still participate in cultural dance (Polynesian and Chamorro), and I've started creating a program to teach local Children about their CHamoru and heritage. I am currently in the planning stages of doing a series of Pacific Cultural Legends in a style form of Sequential and Comic Book art where children and teens can learn their cultural heritage through pictures.
Currently, I am taking a semester off to assist in the marketing of two books which I illustrated; "Margarita, the Girl Who Couldn't Hear" and "Let's Learn CHamoru Sign Language" which are children books to bring Deaf awareness and a preservation of CHamoru Sign Language project. To learn more, read an interview with Deborah.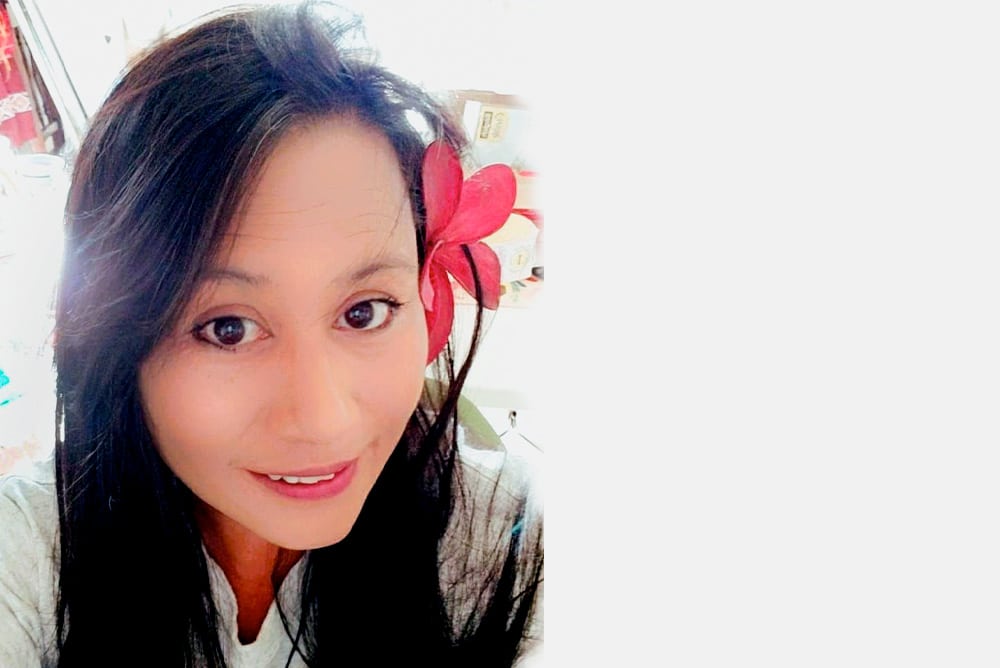 According to Deborah …
Areas of strength: I am not so sure, really have to think about this one, but I feel it is combining my traditional art with digital art by doing book illustrations and my paintings in softwares like Adobe Illustrator and Photoshop and others as well. I know for sure that two skills I have almost down is the Pen Tool and Creating Brushes!
My main takeaways from the program are the techniques and styles of art, digital art, getting clients, representing or branding myself. I have learned so much from all the classes and I will gain new tools, aides, techniques, discovering my style of art which helped me be more confident and a better artist as an illustrator and as a visual and cultural artist.
Benefits of studying online:  Studying online, I can do school work around a schedule of choosing as long I submit on time. Attending an art school online allows you to pursue a career in art without attending a brick and mortar physical building, an ideal opportunity for many potential students. Whether you're brand new to art or you have extensive experience and want to learn something new, an online art school could be exactly what you need. Also, getting a degree online provides flexibility, and variety. In addition, it allows the option to continue working while you go to school.
Best thing about Sessions College: The teachers are amazing and will take time with you to ensure your understanding of the subject or have questions. All the teachers taught me something new, gave guidance, tool, techniques, and great suggestions or critiques to become a better visual artist.
Creative and/or  professional goals after graduation: For the most part, I am a Visual Pacific Cultural Artist and will continue my education in the area as an illustrator seeking my Bachelors. I also want to be the next "Grandma Moses," who is one of my inspirations, to set goals and dream of the future. I would love to use my degree as a stepping stone to continue to work towards to be a licensed Life Art Coach for the elderly and children with special needs so I may introduce art as a form of communication and so on.
Portfolio link: I am currently working creating and updating on my portfolios both online and hard copies organized by various subjects and mediums. But here is a link to my Facebook page: https://www.facebook.com/antigonattisa/.
"Deborah's work is very artistic and full of passion about the subjects she illustrates. She does research and work from life with great interest for the human and social aspect of the story"