Outstanding Graduate Awards 2020
Erin Buonocore is an experienced fashion designer with a BA from FIT and 15 years experience in a highly competitive industry. In Spring 2020, she enrolled in the Sessions College Professional Certificate program to stretch her graphic design and motion graphics skills. Earning top grades, she graduated in under six months. When she is not designing, she enjoys running, drawing, and spending time with her family.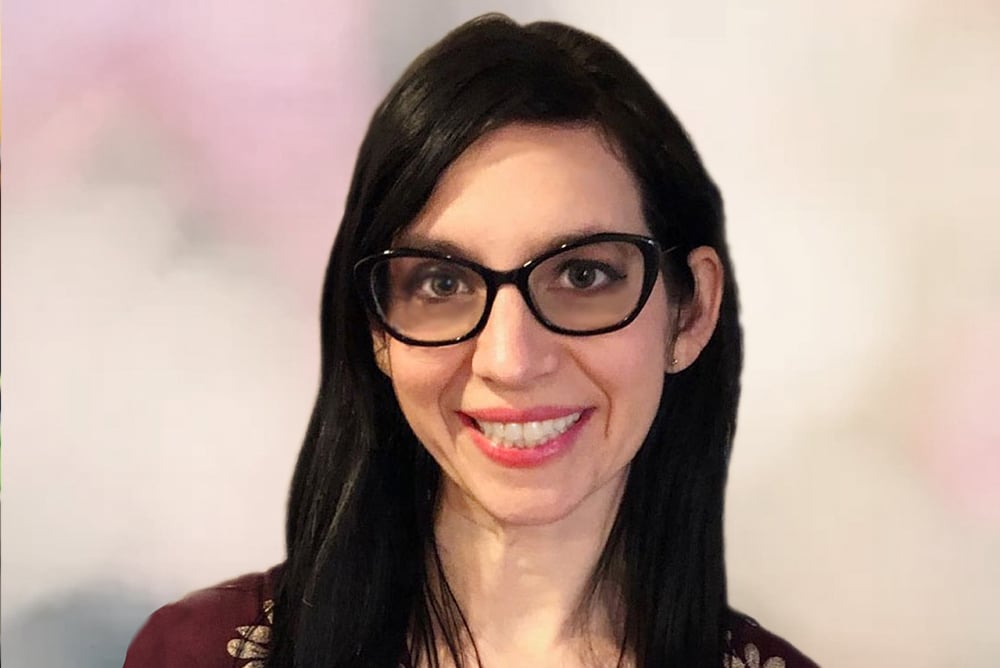 According to Erin…
What are your areas of strength? My areas of strength are packaging design and fashion design but I am looking to expand my knowledge in motion design.
Benefits of studying online:  I loved my program through Sessions. I liked how I was able to  go at my own pace and how after each lesson there was a project that was graded to make sure you understood the lesson. 
Best thing about Sessions College: The best thing is the teachers. They all were very encouraging and super helpful. They all were fast to respond to any concerns and to turnaround feedback for each assignment.  
Who made a difference? My favorite classes were After Effects with Bruce Bicknell and Video Editing with Natalie La Scala. Both were wonderful teachers who were very encouraging. 
Creative and/or  professional goals after graduation: Sessions help me discover motion design and I really feel in love with it. So I am going to work on sharpening my skills and hopefully continue my career in motion design,.
Portfolio: https://erinbuonocore.wordpress.com/
"Erin's work was nothing short of amazing. Great concepts, great execution, and a hard worker. I was highly impressed by her."