Outstanding Graduate Awards 2023
I first enrolled in my program because I wanted to learn everything there was to know about photography. I had learned a lot through self-study but enrolling in a program and photographing in my free time helped me expand my portfolio and learn more about editing, so that I am prepared for clients in the future. Photography is definitely my main interest, but I am also passionate about other art, such as drawing and painting when I get the opportunity.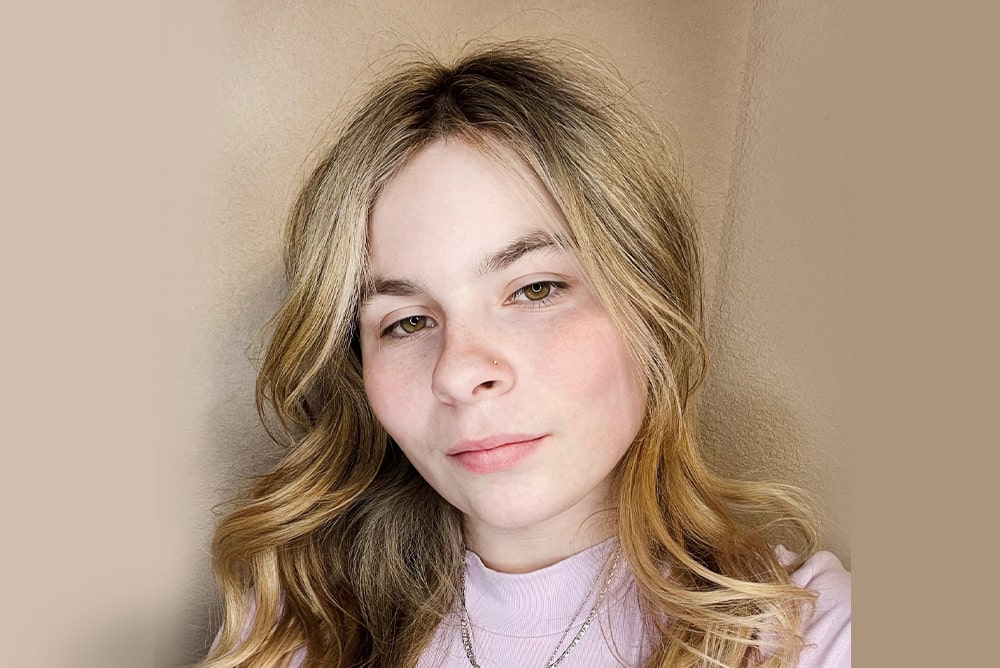 According to Haley…
Benefits of studying online: The huge benefit for me was I got to study online in the comfort of my own home. I was able to work in my bedroom on my assignments! Another benefit is the positive feedback you get from other students and friends you can make. I made a great friend while attending Sessions and even though we haven't met in person yet, we have become close! Studying online also takes a lot of stress and pressure off of you because you are pretty much by yourself and not having to sit in a classroom all day.
Best thing about Sessions College: The best thing was definitely the new skills I have learned and the instructors! Graduating from the program I'd say my main area of strength is portrait photography.
What classes or instructors made a difference? My favorite class was honestly Lightroom because that class taught me how to edit my photos well and also introduced me to the software. My favorite teacher was definitely Felicia. I had her for my photography classes and she was honestly the best and gave great feedback to me about my photos! I also really liked Natalie. She was super sweet and gave great and positive feedback about my videos when I was in her Digital Video Production class. I had no experience with filming and she made me feel positive about myself and the work I presented!
Creative and/or  professional goals after graduation: My professional goals after graduation are to expand my practice more and start making a name for myself. I would love to own my own business someday and be able to do what I am so passionate about!
"Haley was an excellent student throughout her time at Sessions! Her work was great, but just as importantly she was good at being a student. She was always willing to do a resubmit to perfect an assignment and she frequently reached out to clarify anything that seemed confusing. She had an upbeat attitude and a drive to learn. It was my absolute pleasure to teach Haley!"