Outstanding Graduate Awards 2020
Ohio resident Katherine Butts is a committed artist who never stops pushing herself. She practices illustration daily in order to grow as an artist. Her passion motivates her to push through barriers and accomplish her illustrative goals. During her Sessions College program, she was a mainstay in our President's List, and her imaginative work often graced our student gallery.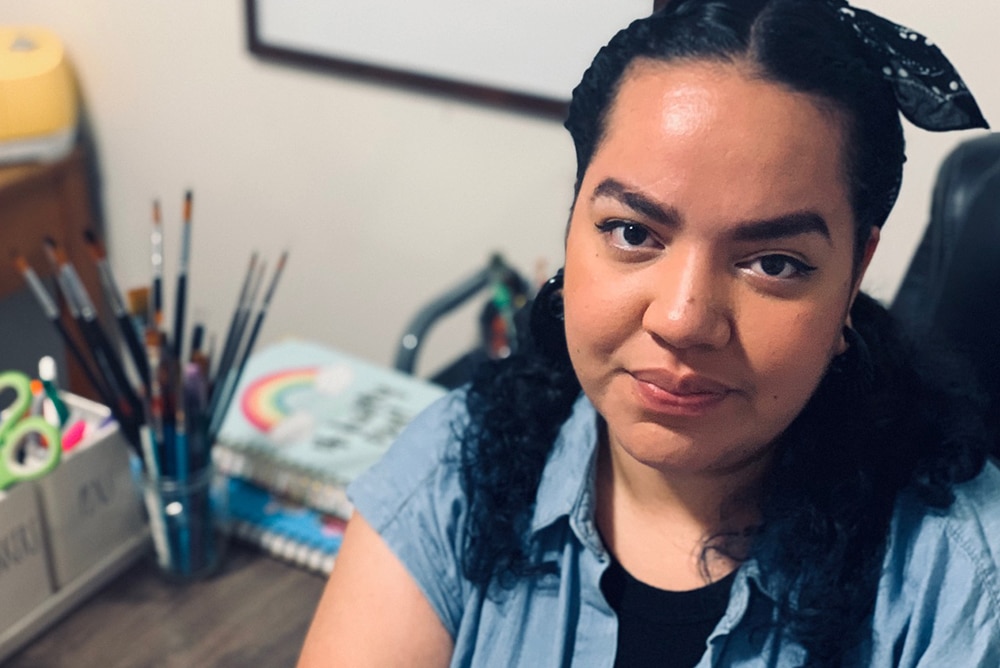 According to Katherine…
What are your areas of strength? The kind of projects and skills that are my areas of strength involve creating feminine character illustrations and new product designs for my online shop.
Benefits of studying online:  It is affordable and convenient, especially during our current challenging times! It provides the structure and discipline needed to push our careers forward. And I can't put it in words the appreciation I feel for my instructors and Sessions College, it is a great choice to make! 
Best thing about Sessions College: The best thing about Sessions College is how seriously the instructors and staff take our education. They are knowledgeable and amazing professionals in their field. I really appreciate the work they did and feedback I received from them.
Who made a difference? My favorite class was the ILL 208: Watercolor class and Jordon Schranz was one of the best instructors in my Sessions journey.
Creative and/or  professional goals after graduation: My goals are to become a successful freelance illustrator. To have my illustrative business in a place where I can create a lot more of what I love and share it with everyone!
Portfolio link: https://www.nystiquearts.com/illustrations
Instagram: https://www.instagram.com/nystiquearts/
"Katherine is a great student and talented artist. She brought motivation and creativity to each of her projects, developing her own concepts and creative solutions to the assigned problems. She has talent and vision."