2017 Student Ambassadors
Student Ambassadors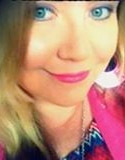 Charissa Struble-Rate
Associate Degree in Graphic Design
Charissa Struble-Rate is a freelance writer, internet marketer, and illustrator who loves putting her knowledge to good use. Among her many interests is photography, which she enjoys doing in her free time. When she isn't writing articles for one of her many clients or completing coursework for her classes at Sessions, she's working on a personal creative project. (Right now, she's taking her illustrations and hand embroidering them onto pillows.) It's Charissa's goal to pursue a degree in Psychology after completing her studies at Sessions, so she can be an art therapist and help people in need.
Charissa's story
"I come from a family of creative people. Both of my brothers are artists. My mom is a writer. My dad was once a motivational speaker. Creativity runs through my veins. I've always loved art, but wasn't convinced that I wanted to do it for a living until I found Sessions online. I've completed one degree in Illustration and am now working on a second degree in Graphic Design. It's been a wonderful journey thus far and I can't wait to take what I've learned in school and apply it in a professional setting."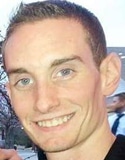 Shaun Edwards
Undergraduate Certificate in Graphic Design
Shaun Edwards is a freelance graphic designer living in Naples, Florida. Shaun started his career as a self-taught digital artist back in early 2000 in Detroit, Michigan. Over the years he has developed his skill set to manage the design work for a variety of clients that allow him to be versatile and creative while still getting their message through. After ten years working in the medical field, he decided he'd had enough and finally took the leap to be his own boss and pursue the career he loves full time rather than as a side job. Thanks to Sessions College, Shaun feels even more confident in his abilities and his future.
Shaun's story
"The tattoo across my wrist says: 'Without art, the crudeness of reality would make the world unbearable.' I looked into and began taking online classes because I knew that I wanted to move around while I'm in school and find my way as well as have a flexible schedule to attend class and complete assignments in a way that wouldn't conflict with work and life in general and visa versa. I think I'm most excited to just be learning again. The whole process of going back to school and earning my degree is an exciting and adventurous journey for me."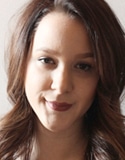 Aileen Perez
Graphic Design Advanced Certificate
Aileen Perez is a receptionist who recently found her passion for being creative. Aileen has worked in many art mediums over the years but after finding her niche decided to pursue a career in graphic design. After becoming a mother, Aileen found the inspiration to return to school for a certificate in graphic design. She now runs a furniture design business named Rag and Bone and a graphic design project named Dear Coco Designs.
Aileen's story
"My daughter was my driving force for pursuing the arts. I have always loved the idea of going back to school for graphic design but I was a bit hesitant. After finding Sessions College I knew it would be the perfect fit to my already busy life. Being a mom to a toddler as well as a full-time employee, it was hard to find a school that was accommodating to my schedule. I'm thankful to have found Sessions, allowing me to follow my dreams."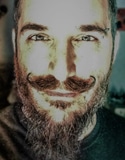 Ivan Hunt
Associate Degree in Digital Photography
Ivan Hunt is an aspiring photographer and artist. He is a retired United States Air Force veteran. While active, he served as an aircraft electrician and mechanic and a Combat Search and Rescue Flight Engineer on the HC-130. Ivan has a shop on Etsy where he puts some of his artistry to work making clothing, vinyl window stickers, embroidery design templates, and art. He is hoping to gain skills to also sell prints of his photography one day. Ivan has a son and a beautiful girlfriend who are wonderful supporters of his passions. Ivan hopes to gain the skills to be a stand out artist and photographer with the help of Sessions.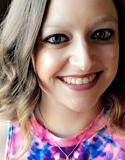 Alison Howard
Graphic Design Professional Certificate
Based in Lubbock, Texas, Alison Howard earned a Bachelors of Art in Psychology and a Bachelors of Science in Forensic Science at the University of Central Oklahoma, but never quite found her calling until a customer service position allowed her the opportunity to do some ad designs. It was then that she decided that following her artistic passions into graphic design. She is now learning everything she can, studying everything from watercolor, to calligraphy, to all things Adobe and finding her place in the graphic design community.
Alison's Story
"I was so glad to become part of the Sessions community. I made the choice to follow my artistic passions so that I can have a career that I am proud of and excited about. Sessions gave me the freedom to learn on my own schedule while still being very interactive and hands on. I love receiving feedback from my instructors and the student community and creating projects that I am proud to show off."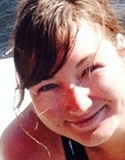 Gillian Butler
Associate Degree in Web Design
Gillian Butler is an Internet Sales Marketer for a power sports company in a small ski town in Colorado. Ever since taking a graphic design class in High School she knew what she wanted to do with her life. Gillian has dedicated her life to accumulating the skills in order to be a Graphic Designer. She has done three internships using the skills she has learned in school in real life applications. Her jobs have given her the opportunity to design business cards, brochures, and banners. Gillian is looking forward to expand to web designing after she graduates from Session college with a Web Design Degree.
Gillian's story
"Once I graduated with my AAS in Print Production at
Red Rocks Community College
I knew I needed to expand my knowledge in web design. I started researching online colleges so I would be able to work full time and Sessions seemed like the perfect college for me, and it has been. I have a very busy life. To be able to still get a degree without losing valuable work time has made Sessions the right choice for me!"