2018 Student Ambassadors
Student Ambassadors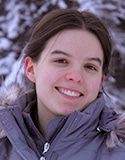 Kerstin Briar
Associate Degree in Graphic Design
Kerstin Briar is a part-time dental assistant, part-time sales clerk/receptionist from a small town in Interior Alaska. The daughter of a now-retired Air Force officer, she has traveled extensively, which fueled a long-time interest in art, also encouraged by an enthusiastic family. She puts her skills to work at everything from greeting card design, to type illustration, to figure drawing, to document formatting. Having recently begun a pursuit of graphic design, she is working to develop a versatile toolbox of techniques to aid her entry into the design field, either as a freelancer or as an employee. She looks forward to doing this through Sessions College.
Kerstin's story
"If I had two challenges finding a school, it was finding one that was both flexible and practical (not one or the other). Sessions met both these needs for me. Although I'm mostly settled now, I still need to travel often, on top of work. As a result, I thoroughly appreciate that I can do those things and also pursue a degree. Not just that, but it is up-to-date instruction, with challenging coursework, and with an active, relevant faculty. Win-win I'd say!"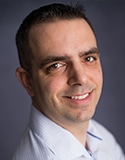 Thomas Trudel
Professional Certificate in Multimedia Arts
Based in Montreal, Quebec, Thomas Trudel is a freelance graphic designer, and a loving husband and father. Thomas earned a Bachelor Degree in Fine Arts at Concordia University, where he acquired a general skillset including computer programming. He seeks to hone these techniques to an advanced professional and creative level. After the birth of his son, he decided to take the first step into turning his dreams into reality. With the help of his studies at Sessions and the same dedication and hard work he demonstrates in all aspects of his life, Thomas aspires to wake up every morning knowing he will spend his day, not working, but doing something he loves.
Thomas's story
"Following the birth of my son, I decided that it was important to show him that you must pursue your dreams. I have always been creative and have wanted a career that matched my aspirations. I was strongly recommended Sessions College and I am so happy I found this school. I am able to study while also working full time and taking care of my toddler. The flexibility of online school allows me the work-life balance that I need in order to live my best life. I am confident that my certificate in Multimedia Arts will allow me to find the career of my dreams."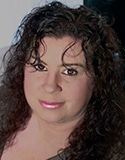 Alicia Hernandez
Associate Degree in Illustration
Alicia Hernandez from Yakima, Washington earned an Associate Degree in Web Design in Spring 2017 and is currently pursuing an Associate Degree in Illustration. Alicia comes from an artistic family and always loved art, but she never had the chance to go to college to pursue it, until a medical situation in her family caused her to search for an online school.
Alicia's Story
"When my son was diagnosed with Autism it was impossible for me to go to work because special needs daycare was more money that I would make, and his therapy schedule, and the work I needed to do with him made a normal job just impossible; when one door closes another door opens, and I figured now would be a great chance for me going back to school. When looking at schools I had a hard time finding one that had good reviews and that was affordable and had the curriculum that I wanted. Sessions was the perfect choice and has been a great school for me."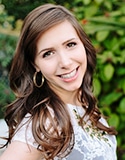 Sharon Capps
Associate Degree in Graphic Design
Sharon Capps is a wedding and portrait photographer in Tampa, Florida. She has always been interested in art and design. After becoming a mother, Sharon decided to pursue her dreams of a graphic design education. Finding Sessions online was a God-send because it allowed her to be a stay-at-home mom while pursuing a career in design. Sharon and her husband are called to be missionaries, so Sharon hopes to use her graphic design abilities to help churches, charities, missionaries, and fellow believers with professional and purposeful design. Sharon owns a photography business and uses her graphic design skills to promote and grow this career as well. She most enjoys designing: logos, brands, and brochures. Sharon is pursuing her associates in digital photography now in order to continue growing, learning, and getting out of her comfort zone!
Sharon's story
"Becoming a college student as a mother was a daunting decision to make, but honestly Sessions makes it possible! Having all my classes online with a schedule that is easy to work with is such a blessing! I am a full-time college student, photographer, and stay-at-home mother! Yes, it is busy, but I love the flexibility I still can have. Being able to take classes from individuals who are designers themselves has been the biggest inspiration and encouragement to me! We all have self-doubt but working with these teachers has been so rewarding, challenging. All my classes have definitely grown me, and I cannot wait to continue learning more! The discussions where we share our opinions and critiques have been wonderful feedback!"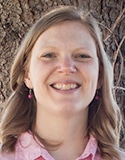 Julianne Anderson
Associate Degree in Graphic Design
Julianne Anderson is a wife and stay-at-home mom to 5 children. She attended some college before having kids, but never could decide on a major, so she ended up leaving school. About 5 years ago she discovered a desire to study graphic design and attended her former college part-time. However, her stay-at-home mom schedule didn't work well with the traditional college schedule. She discovered Sessions College from following Dawn Nicole Designs on social media, and now Julianne can pursue her dream to become a graphic designer while also fulfilling her calling as mother.
Julianne's story
"I love the flexible schedule of Sessions College. I can study and work on homework around my home-life schedule. The assignments are very diverse and allow me to learn and to grow in ways I couldn't have done on my own."