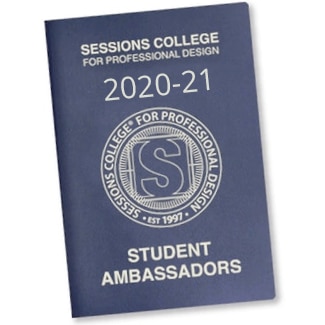 2020/2021 Student Ambassadors
Student Ambassadors
The Student Ambassadors are a group of volunteer students who embody the Sessions College experience. They represent the Sessions College experience to interested parties such as prospective students and educational organizations and provide school staff input on educational strategy and planning.
Student Ambassadors achieve these goals by working closely with Education and Student Services teams. Since 2010, this annually elected group has been an important part of the growth and development of Sessions College.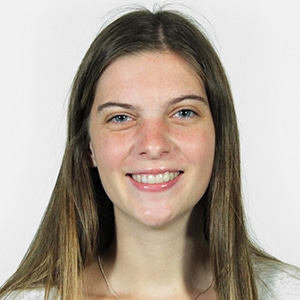 Camryn Burkholder
Professional Certificate in Graphic Design
Camryn Burkholder is a 2020 high school graduate who works for her church, Manheim Brethren in Christ, as an Administrative Assistant. She is currently enrolled in the Graphic Design Professional Certificate program. Camryn enjoys being able to use what she is learning at her job. This includes co-running the youth group social media accounts, the church website and their mass communications, creating T-shirt designs, and much more. Camryn enjoys spending time with her family and two dogs.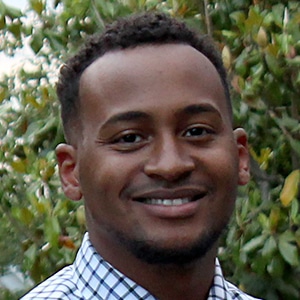 Cedric Thompson
Associate Degree in Graphic Design
Cedric Thompson is a full-time father, full-time creative, full-time worker—and a full-time  student currently pursuing his degree in Graphic Design. Cedric's love for art and design began at an early age, when he spent countless evenings letting his imagination run rampant on loose leaf paper. That love matured as his experience in DECA during high school allowed him to understand how to use his creativity in marketing and graphic design. After years of working in different career fields and attempting to pursue other degrees, Cedric finally realized that it was time to stop listening to everyone else and to stop denying his true passion for art and design. In Cedric's words: "I'm excited for my anticipated graduation in April 2021! I look forward to my career in branding, packaging design, and developing my own creative brand along the way."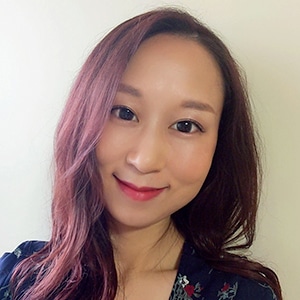 Rina Hatano
Advanced Certificate in Web Design
Rina Deanda is from Tokyo, Japan, and is a military spouse, graphic design graduate, and currently working as a full-time visual merchandiser. She was hired as the lead graphic designer/marketing manager during her previous duty station in Guantanamo Bay, Cuba, and it was the beginning of her design career, which she loved. Rina is attending Sessions pursuing her web design professional certificate to enhance and expand her career field as a designer and to fit into today's digital world. Due to the extensive travel and relocation demands of the military, as a military spouse, she realized learning web design would vastly improve her skillset and gain more flexibility to fit the military lifestyle, whether it's working from, Spain, Italy, or anywhere in the world. She is looking forward to applying the skills she learns from Sessions whether it is to open her own freelance business or working for a Japanese/American company remotely while living abroad.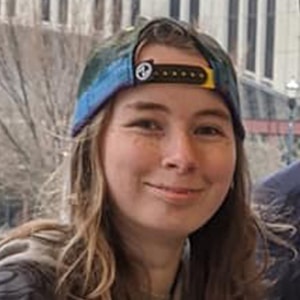 Janelle Dohve
Associate Degree in Digital Photography
Janelle Dohve lives in a small town right outside of Nashville, Tennessee with her family and three dogs. She was home schooled since third grade, and found that online schooling works the best for her. Janelle is a full-season ticket holder for the Nashville Predators, which led her to realize her dream job is being a sports photographer for an NHL team. Thanks to the photography certificate Janelle got with Sessions, she was able to work with a local radio station to photograph local ice hockey teams along with the NCAA Women's Country Classic games.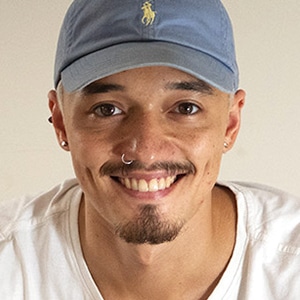 Nico Hicks
Associate Degree in Illustration
Nico Hicks is an artist originally from Brighton, England, now residing in Bali, Indonesia. He is studying Illustration and is currently training to become a tattoo artist with one of the top studios in Bali. He left school at a young age and worked many different jobs, from chefing and bartending, to fruit picking and reception work, all over the world. Finally, after managing a hotel in Bali for a few years and over a decade since he left formal education he decided to chase his longstanding dream of becoming a tattoo artist. The knowledge and skills picked up in his AOS Illustration program built his confidence massively and landed him a dream apprenticeship. He is now approaching his second year with Sessions and is well on his way to becoming a licensed tattoo artist. You can follow his journey @BoasyArt on Instagram.
Sruti Rajagopalan
Professional Certificate in Digital Arts
Sruti Rajagopalan is a full-time artist and illustrator. Having shown her paintings in art exhibitions across the United States and won awards in prestigious venues like the Spanish Art village in San Diego, she decided to add digital arts to her palette. She owns a successful Etsy shop where she sells pet portraits, art prints, watercolors, and digital illustrations. She is currently enrolled in the Digital Arts Professional Certificate program at Sessions College and hopes to use her newfound knowledge to further her skills in the world of digital arts.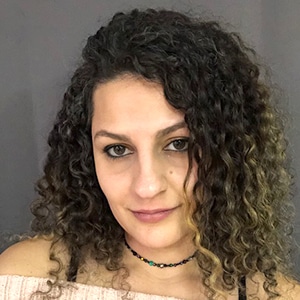 Zahra Rhodes
Associate Degree in Graphic Design
Zahra is a Northern Virginia native who recently moved to the country with her husband and her family of rescues, made up of a dog, a cat, and two bunnies. She was a lifelong mixed media artist who decided to take up graphic design after noticing a serious market for it in her area. In her free time, she enjoys hiking, mountain biking, camping, and learning new vegan recipes. As an Old Rag Mountain Steward, she also helps out with first aid and search and rescue as the situations arise. She hopes to become a freelance graphic designer and dreams of one day running her own animal sanctuary.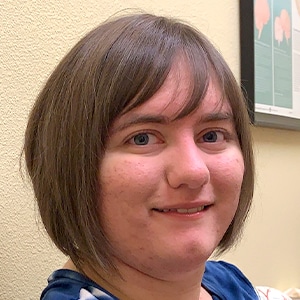 Sabrina Timmermans
Associate Degree in Web Design
Sabrina Timmermans is currently attending Sessions College for an AOS Degree in Web Design. She lives in Boise, Idaho, but hopes to move to Belgium in the near future. She lives with her parents and her cat, who is her best friend. Sabrina is also an epileptic though it doesn't stop her from enjoying some of her favorite things. She loves going to concerts, traveling, and spending time with her sister. She hopes that with everything she is learning at Sessions that one day she'll be able to find a job as a web designer.