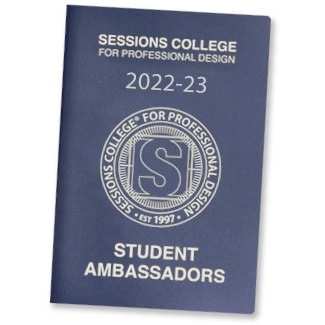 2022/2023 Student Ambassadors
Student Ambassadors
The Student Ambassadors are a group of volunteer students who represent the Sessions College experience. They provide school administrators feedback on institutional strategy and planning and participate in outreach and events.
Student Ambassadors achieve these goals by working closely with Education and Student Services teams. Since 2010, this annually elected group has been an important part of the growth and development of Sessions College.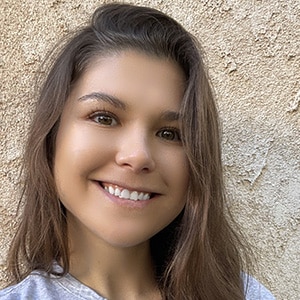 Bobbie Villarruel
Bobbie Villarruel is currently attending Sessions College for an AOS Degree in Graphic Design. She is a Southern California Native who has always had a deep passion for all things art and design. In her free time, she enjoys being outdoors and going running, walking with her rescue pups, or going to the dog beach with them! She also has recently developed a love for painting murals and has completed quite a few within the past year. She hopes to become a freelance Graphic Designer and eventually start her own company working with clients on their Branding and Identity.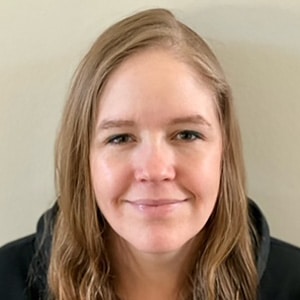 Brandi Kamablov
Brandi Kambalov currently resides in the Salt Lake City area. After 6 years in the USAF as a respiratory therapist and part of a Critical Care Air Transport Team, she left active duty to stay at home with her child. She began to casually pursue an art career in her spare time, focusing on watercolor painting. After two more kids and life in many different locations as a military spouse, she enrolled in Sessions College and hopes to use the knowledge and skills to expand her freelancing career.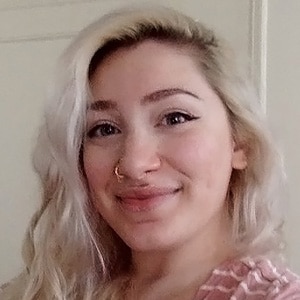 Maggie Brownstone
Maggie Brownstone is an artist based in Brooklyn, New York, with a background in both fine and performing arts. She has spent the last several years specializing in illustration and design for ballet companies and schools. She also has experience in photo, video, and music editing. With a BFA, Maggie intends to establish a primary career in freelance illustration, with a particular interest in books and editorials. Stylistically, Maggie's work is often influenced by illustrators such as Edward Gorey and Brett Helquist.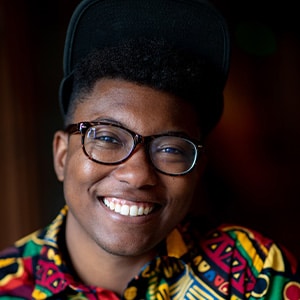 Micky Jordan
Micky Jordan is a Black Southerner transmasculine and queer graphic designer born in Florida, but currently lives in Durham, NC. Micky has spent the ten years developing and growing his graphic design and communications skills with organizations and campaigns that are intersectional and justice-oriented: through his current role as a Junior Graphic Designer at National Domestic Workers Alliance (NDWA), his 7-year relationship with Southerners on New Ground (SONG) from Organizing Fellow to Communications Director; as the graphic designer for Nicole Townsend's Asheville City Council run; and as an instructor for Social Movement Technologies (SMT)'s Graphic Design Apprenticeship for Organizers in 2019 & 2021.
As an artist from the South, Micky uses his skills for organizations that align with his values for justice and liberation and transforming communities' lived conditions across race, class, immigration status, and gender. He takes pride in being able to tell the stories of our campaigns and multi-racial membership through visuals and messaging. While Micky didn't initially go to school for design, he taught himself much of what he knew and recently went back to design at Sessions College to develop his skills further.
Micky fundamentally believes that art and culture are essential for our movements. Good identity design & storytelling should showcase the organization's values, give the audience a chance to see themselves, shift culture, and move the base into action. In his free time, he hosts a podcast called Taking TV Too Seriously with his cohost Michelle and enjoys hanging out with his friends and his dog.
Nick Fairman
Nick Fairman, born in Titusville, Pennsylvania, is a multi-media artist and a Digital Media student at Sessions College for Professional Design. Nick spent years trying to discover a multitude of paths that would use his creative brain to serve as a way to forge a living. He found himself seeking out new ways to be creative throughout various employments but often lacked the credentials to be able to explore projects. He began seeking fulfilling opportunities outside of work. He discovered a joy in designing logos, merchandise, flyers, and social media designs for his personal music acts and then moved on to do the same for other local acts. Nick says, "I am a creative. Art and music are a constant in my home and I spend so much time exploring different media and learning through my artistic passions. I realized that if I put all my interests and skills together a career in digital media just made sense." Nick expects to graduate in April 2023 and has already begun editing videos for multiple businesses.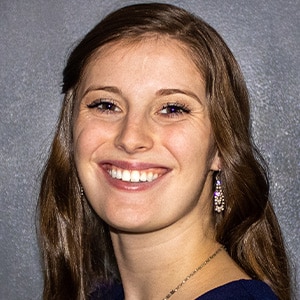 Samantha Nelson
Samantha Nelson is a full-time student pursuing her BFA in Graphic Design, while working part-time at the local Arts & Crafts Center. She's from small-town Wisconsin, though currently lives in Japan with her husband and two dogs, stationed there through the military. Due to the regular relocation required by the military, she decided for a career change after her first semester of college. Her love for art has always been a strong influence in her life, paving the way for a career as a designer that also offers the flexibility of location. In her free time, she loves exploring Japan and sharpening her photography skills with all of the new scenery. She looks forward to applying her skills in branding, packaging, and print production to her career while living abroad.
Zach Haselow
Zach Haselow is a full-time BFA student of Graphic Design at Sessions college. On the side he is a freelance designer, bartender and musician. Zach is an avid outdoorsman and wants to make a career where he can blend his love of art/design with his love for nature. Beyond strictly graphic design, Zach would like to learn UX and UI design to become a more marketable creative. His love for the arts began when he was a child. Zach is always doing something creative – whether it be drawing, painting, writing music, or video production/editing, Zach has dipped his toes into all of it. Zach grew up in a small town in Alaska and has lived all over the west. He now resides in Columbus, OH, living with two of his best friends who are also students of the arts. Zach's current goal is to maintain a stellar GPA and develop a professional portfolio of work as a freelancer while he is in school, in order to prepare him for the professional design world.