Art-Making as a Source of Comfort and Creativity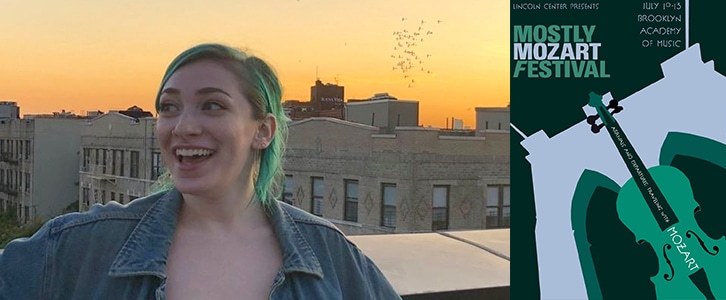 Maggie Brownstone
Brooklyn, NY
Undergraduate Certificate in Illustration
Undergraduate Certificate student Maggie Brownstone has been delighting instructors with her work in her illustration program. Her creativity is all the more remarkable considering the Brooklyn resident hails from a borough hard hit by the current epidemic, and she has suffered a loss in her family. Maggie talks about how she has been using art and illustration as a way to both cope and to get inspired about her future goals.
Q: We were sorry to hear of your loss. How are you managing during the coronavirus crisis?
Thank you for your concern—while I would love to assure you that everyone I know is safe, in reality I have lost a family member to COVID-19. He was a wonderful, warm person, and my family is struggling with a great loss. Even as we (hopefully) approach the end of this pandemic, I would urge everyone to strictly maintain the safety practices recommended by the CDC, if not for themselves then for the safety of others.
Given the global circumstances, I would say I'm managing about as well as can reasonably be expected—which is not great, but mostly functional. Art and illustration have definitely been large sources of comfort during this time, and I have Sessions to thank for a lot of that.

Digital illustration II sequential art project about the COVID-19 experience.
Q: Which illustrators inspire you the most?
My go-to for this question has almost always been Edward Gorey, with side helpings of Brett Helquist and Quentin Blake. Their illustrations were staples in my childhood, and detailed pen work is, for lack of a better phrase, my jam. Having since studied illustration though, I have been exposed to so many additional fantastic artists, and even those are merely a fraction of all the incredible work that exists in the world. I have a feeling that some of my greatest inspirations are still out there, I just haven't encountered them yet.
Q: Why did you choose to study online at Sessions College?
I live and work in one of the most expensive cities in the world, so despite my passion for illustration, I simply could not afford a full time, on-campus degree. Sessions online program has allowed me to overcome the hurdles of my financial and schedule restrictions, and it has been an absolutely life-changing experience.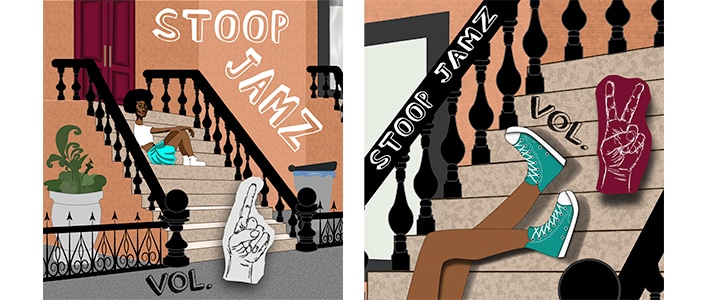 Album cover designs, Illustrator I class
Q: What have been your most challenging, fun, or rewarding assignments? Why?
This is so tough! Throughout the program I have learned so much in so many different areas, and the challenges and rewards have been exponential and cumulative. Painting was a huge turning point for me–I had never worked with oil before, and learning all of its intricacies was overwhelming, to say the least. One of our last assignments involved a still life exhibiting some of the different techniques we had learned throughout the course. Which, on its face, seems simple enough.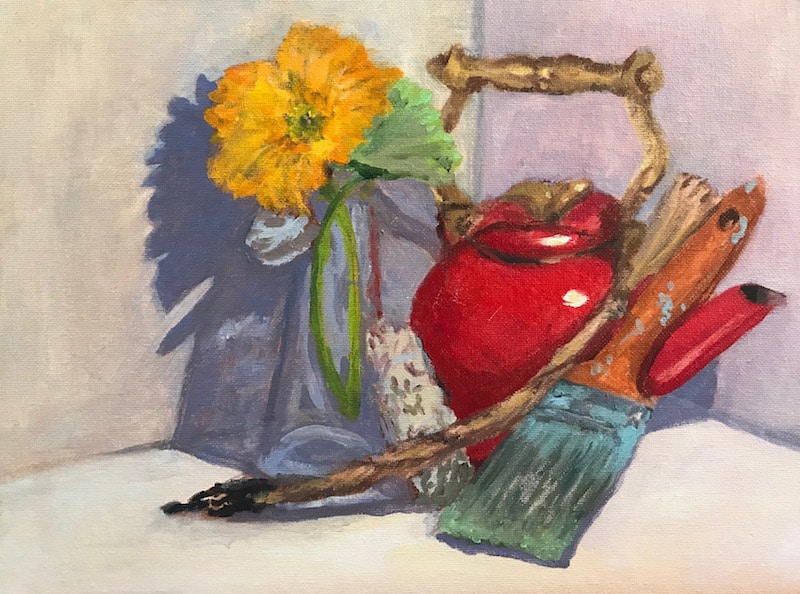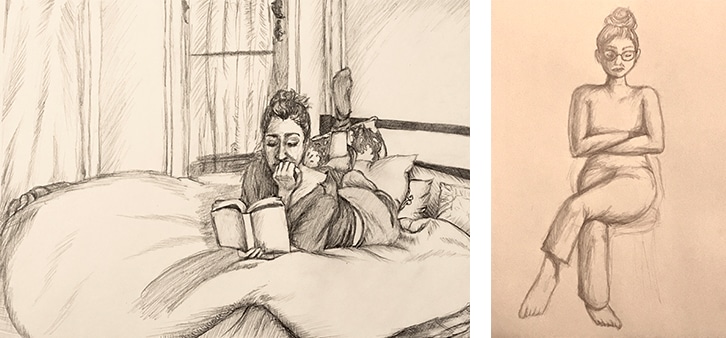 Painting and life drawing work.

But that painting was also informed by all of the skills I had gained through previous courses: Design and Composition, Color Theory, Drawing…they were all there, on one 9×12 canvas. To have all of those elements come together in a new medium was a truly amazing feeling—challenging, rewarding, revelatory…you name it. It felt great.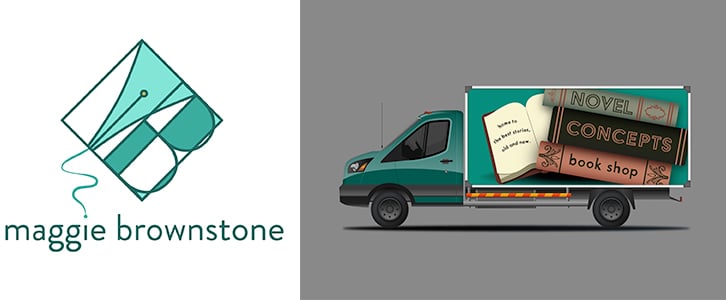 Branding projects using Adobe Illustrator. 
Q: What are your professional goals now that you are graduating?
I would love to be able to work in editorial and book illustrations—I want to create unique, impactful, and humorous works internationally. Maybe my own graphic novel one day … there's just so much to aspire toward; I can't wait to make it happen!
To learn more about taking an online illustration certificate program at Sessions College, visit sessions.edu and chat with an Admissions Advisor.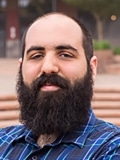 Michael MacNeill is a Student Advisor at Sessions College. In his prior career he has worked as a photography editor and retoucher, and a freelance graphic designer. He loves learning and experimenting with new crafts.