The Courage To Be Creative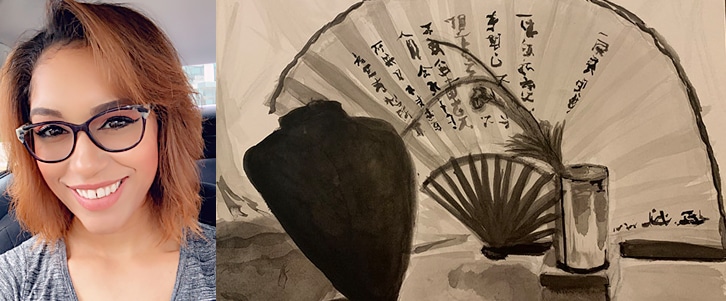 Melissa Panzarella
Germantown, MD
Associate Degree in Illustration
Melissa Panzarella has been around artists since she was young, but she still needed to overcome the fears and doubts that afflict many artists when they consider whether to pursue a creative path. Determined not to let her dreams languish, Melissa discovered the AOS in Illustration program at Sessions College, and in her third semester Melissa has found herself pushing past her creative limits, gaining new clients outside school, and even working on a book deal!
Q: Melissa, you have a lot of experience in creating art throughout your life. What made you decide to pursue a degree in Illustration?
I first developed an interest in art when I was very young probably about six years old or younger. I grew up seeing my my dad's artwork and various family members' artwork. The artist Michelangelo's work on the Sistine Chapel really had a strong impact on my life.
I had seen other people lose their creativity or give up on their artwork as they got older and I wanted to continue to create artwork and have it be a part of my life.
While I was doing other jobs, or even taking notes on a topic, I found myself doodling a lot in the corners of the page or I would draw for kids for fun. I would also paint in my spare time because I enjoyed it so much.
My sister noticed my artwork and encouraged me to look into getting a degree in illustration. So it was something that I wanted but I didn't realize I could pursue a degree in illustration and I'm so thankful that I found Sessions College.

Q: Why did you choose to study online at Sessions College?
Even though I looked at many different online colleges, when I saw Sessions College and read the reviews and saw all of the students that had made a career from what they learned at Sessions College on the website, I knew Sessions was the school I wanted to go to in order to obtain my degree and help me reach my dream of becoming an illustrator.
Q: What obstacles have you overcome to be where you are today?
That's kind of a long story but I would say everyone has something they have to overcome to reach goals and dreams. I think of the quote by Mark Twain:"Courage is resistance to fear, mastery of fear, not absence of fear."
The fear of being different, the fear of not being able to support myself financially, and the fear of pursuing my dream job to make it my career are some major obstacle I had to overcome. I was going through a divorce and didn't know if I could really reach my dream of going back to school and getting a degree.
Financially, I was afraid about being able to pay for school but the support that Sessions offers through financial aid, as well as the accommodating staff was so helpful that most of my fears were overcome even before the semester started.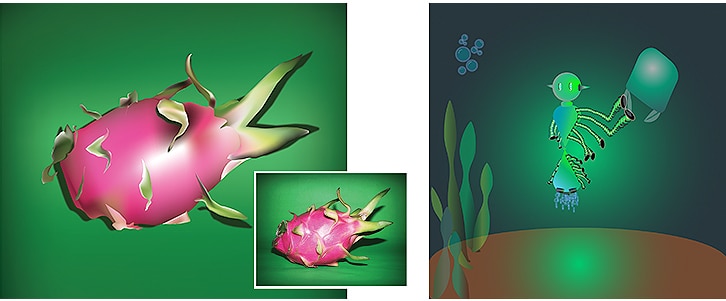 Q: What's the most fun or enjoyable project you've worked on?
It's hard to choose just one because each class offers something new and challenging that pushed me past what I thought were my creative limits. When I approach each project, I know that what I learn is going to help me when it comes to my career as an illustrator.
Q: What are your professional goals after graduation?
My goals are to use what I have learned at Sessions College and apply it to my personal business as a digital illustrator. I have already gotten a few clients throughout the school semester and I am currently in the process of working on a book deal with a self-published author as an illustrator.
To learn more about online illustration classes at Sessions College visit sessions.edu and chat with an Admissions Advisor.

Lenae is a Student Advisor. Lenae has spent her entire life making, loving, and appreciating art of all kinds and understands what it is like to pursue your dream of an artistic career.