Degree Program Graduations – August 2020

With the COVID-19 pandemic, the summer of 2020 has been a truly challenging time for everyone in education. In spite of the times, we are delighted to see so many of our online degree program students getting creative, passing program requirements, and graduating on time. #Creativeduringcovid.
This August, we wish farewell to an impressive graduating class from a range of majors: Graphic Design to Web Design, Digital Photography, Advertising Design, and Illustration.
We are so proud of you all and we can't wait to see what you'll do next.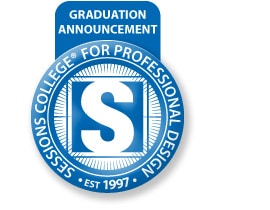 "The person who gets the farthest is generally the one who is willing to do and dare. The sure-thing boat never gets far from shore." – DALE CARNEGIE

Featured grads: April Savage, Bethany Hemesath, Maddie Vansoest


Featured grads: Jared Matthews, Juan Parra


Featured grads: Caroline Davidson, Diamond Bascus, Grace Holden, Holly Wagner, Janisha Dickerson, Megan Jolliff, Shelby Hogan


Featured grads: Adrian Cone, Jonathan LeBlanc, Kate Somes, Kristofer James


Featured grads: Casey Schanbeck, Darryl Buning, Lorenzo Thomas, Shannon Standridge, Travis Miller


Featured grads: Christopher Spykes, Kyle Hogan


Featured grads: Kristy Nilsson
Sessions College is a fully online college of visual arts dedicated to offering the highest quality art/design education available online. To find out more, visit sessions.edu for information on Degree Programs and Undergraduate Certificates at Sessions College. Make sure you request our latest catalog and talk to Admissions.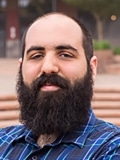 Michael MacNeill is a Student Advisor at Sessions College. In his prior career he has worked as a photography editor and retoucher, and a freelance graphic designer. He loves learning and experimenting with new crafts.