Sessions College Dean Wins USDLA Award for Leadership in Distance Education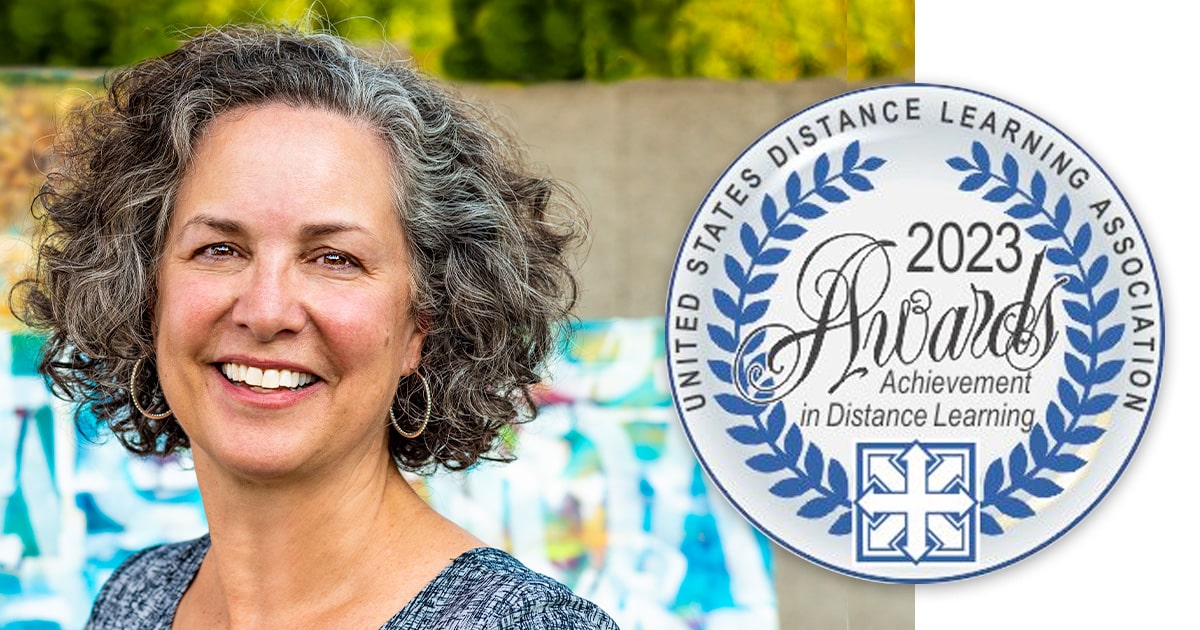 Sessions College staff were delighted to learn this week that Sessions College Dean of Academic Affairs Dr. Meryl Epstein has been selected for the prestigious USDLA Gold award for leadership in distance education.
The award is bestowed annually to individuals who have demonstrated "Outstanding leadership in the field of Distance Education in Higher Education through advocacy, professional affiliation, influence, and/or scholarship in the field of Distance Education." The USDLA leadership award criteria set a high bar, as candidates need to show excellence in four categories:
Major impact on advancement of distance learning
Demonstrates consistent excellence in leading the expansion, outreach, or improvement of distance education
Individual leaders have been recognized for excellence in their performance
Candidates consistently mentors, shares and collaborate with others
It shouldn't be ANY surprise to Sessions College students who have worked with Dr. Epstein to find out she was honored in this area.  Meryl joined Sessions College in February 2019 as a veteran arts educator with a long list of career accomplishments. With a BFA in Graphic Design and an MFA in Fine Arts (Photography), she has worked for a wide range  of design clients, run her own design company, and served as design director for three different Phoenix area museums.
As if that weren't enough, Meryl has taught design and photography at various community colleges in Phoenix, earning an EdD in Educational Leadership, and serving as Dean of Academic Affairs for the Art Institute of Phoenix for eight years, before a three-year stint training Doctoral Development Faculty at the University of Phoenix. There is hardly a level of education that she has not impacted.
Fortunately for our community, Dr. Epstein brought all that wealth of education experience to Sessions College in 2019, where her distance education accomplishments have continued to grow.
Beginning in 2020, Meryl quickly applied her vision and art/design expertise to help us develop, accredit, and launch our first ever Bachelor's level programs in Graphic Design, Illustration, and Digital Photography, personally developing three advanced courses which she continues to teach (DEG 301: Special Topics I, DEG 410: Internship and Entrepreneurship, DEG 460: BFA Portfolio).
As Sessions College President, I've happy to note that Meryl's skills in mentoring, sharing, and collaboration have enabled Sessions to develop a range of new programs to support and engage our faculty inside and outside the classroom. With so many talented instructors at Sessions College, it's essential that we create a community and a continuous dialogue so that we can be more than the sum of our parts. Our Advisory Board has enjoyed a similar renaissance as we gather feedback from industry experts to ensure our programs keep pace with the industry.
As an institution, we are extremely grateful to the USDLA for this honor, which Dr. Epstein will receive in person at the USDLA National Conference in Orlando, Florida, in July.
Founded in 1987, the United States Distance Learning Association (USDLA) has a mission to meet "the burgeoning education and training needs of learning communities via new concepts of the fusion of communication technologies with learning in broad multidiscipline applications."
Operating outside the traditional regulatory framework created by schools and colleges, accreditors, and federal and state agencies, the USDLA simply seeks to promote quality in distance education, proudly claiming to be "the first nonprofit distance learning association in the United States to support distance learning research, development and praxis across the complete arena of education, training and communications."
On a personal level, I couldn't be happier that Dr. Epstein received this award. Whenever Meryl represents our school, I believe she represents what education should be about, and I'm extremely proud that we are able to work with her. Please join me in congratulating her on this richly deserved award.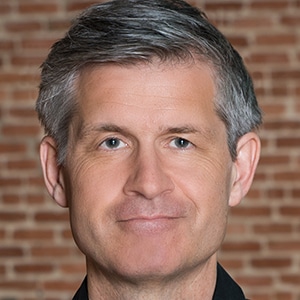 Gordon Drummond is the President of a Sessions College, where he is Director of Instructional Design, among many roles. He's passionate about education, technology, and the arts, and likes to surround himself with more talented people.