GDUSA Recognizes Sessions as Top Design School in 2023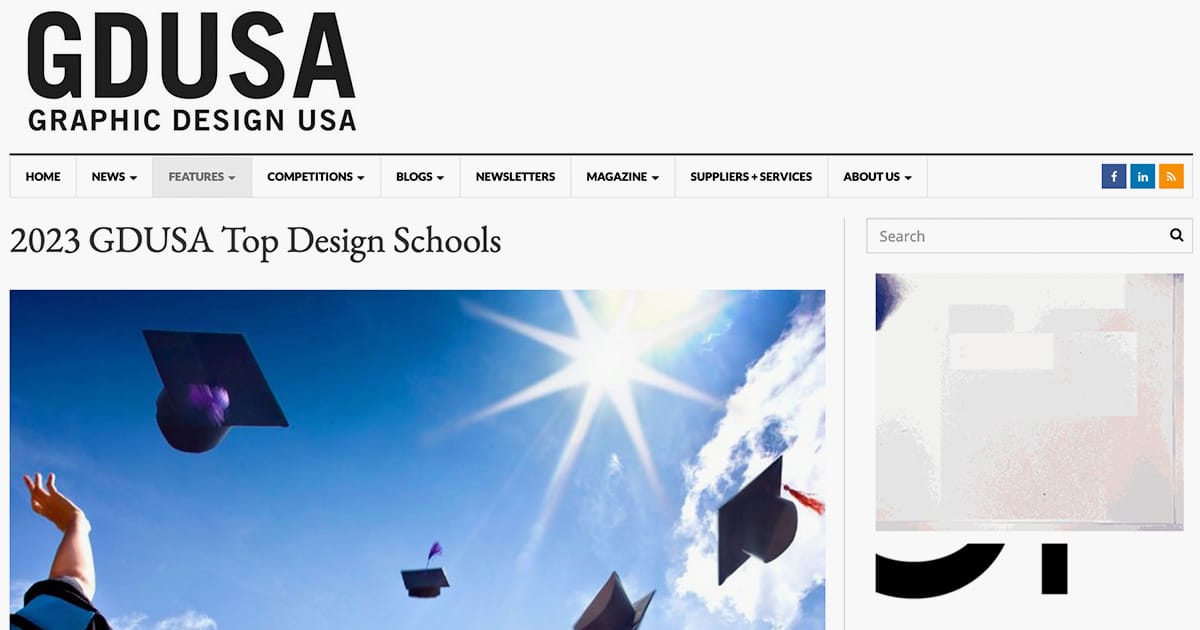 What are the top design schools in the United States? That's a question GDUSA Magazine attempts to answer every year, to help prospective students and design industry employers identify schools that stand out for offering quality programs.
Once again, we were extremely excited to find Sessions College listed among the top U.S. design schools in the April 2023 issue.
Which other schools are recognized? They include some august institutions that will be familiar to many, including Calarts, Cooper Union, FIT, The New School, Pratt, SCAD, SVA, and more, as well design programs at state schools and a few schools with large online programs, including Academy of Art and Full Sail.
One thing that notable is that Sessions College, founded in 1997, is the only fully online institution recognized by GDUSA, an organization that has been a source of news and information for graphic designers and the broader creative community for more than 60 years.
On behalf of our students and faculty, we're proud to receive this accolade from a major design magazine. Along with our recent USDLA award, it's more evidence that online art/design education is increasingly valued, not only within education but also within the design industry, as our educational platforms continue to evolve to meet the challenges of today's and tomorrow's workplace.
Visit sessions.edu for more information on Degree Programs and Undergraduate Certificate Programs at Sessions College.

Sessions Staff is a restless soul who loves to share Campus News stories with current and prospective students.