Sessions College Earns Middle States Renewal of Accreditation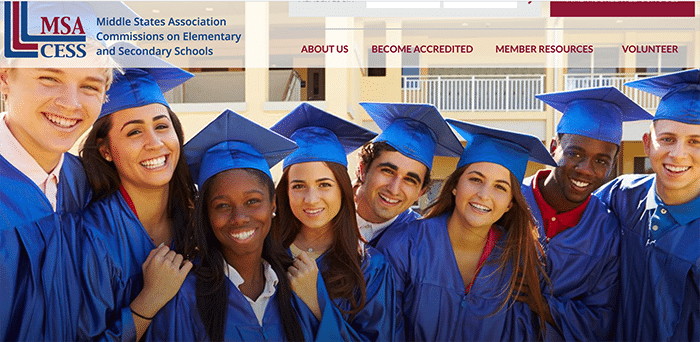 Effective December 1st, 2020, Sessions College for Professional Design has been awarded a renewal of accreditation by the Middle States Association Commission on Secondary Schools.
The Middle States Association is a worldwide leader in accreditation and school improvement. For over 125 years, Middle States has been helping school leaders establish and reach their goals, develop strategic plans, promote staff development and advance student achievement. The Middle States Association accredits schools all over the world.
Since 2001, the primary accreditor for Sessions College has been the Distance Education Accrediting Commission (DEAC). The Distance Education Accrediting Commission is listed by the U.S. Department of Education as a recognized accrediting agency. The Distance Education Accrediting Commission is recognized by the Council for Higher Education Accreditation (CHEA).
Since 2006, Sessions College has been also been accredited at the certificate program level by the Middle States Commission on Secondary Schools, an organization that seeks to "improve the quality of education in the United States and around the world by assisting schools to achieve excellence through the process of accreditation, by affirming to the public a member school's trustworthiness and commitment to continuous improvement, by providing the network and resources for the promotion of proven practices."
As an institution, Sessions College has a long and distinguished track record in accreditation. Current Sessions College President Gordon Drummond served on the MIddle States Commission on Secondary schools from 2007 to 2015, acting as Chair of Commission from 2013-15. Mr. Drummond was appointed to the DEAC Board of Directors in 2017 and is now entering his second term as a commissioner.
For Sessions College, our voluntary participation in the process of accreditation has played an important role in not only quality assurance and regulatory compliance, but also school improvement, as participation in a network of leading educators from top institutions helps guide the continuous improvement of our programs.
For more information on Middle States accreditation, please visit the Middle States Association Commission on Secondary Schools site.

Sessions Staff is a restless soul who loves to share Campus News stories with current and prospective students.