Sessions College Students Featured in 2023 GDUSA Magazine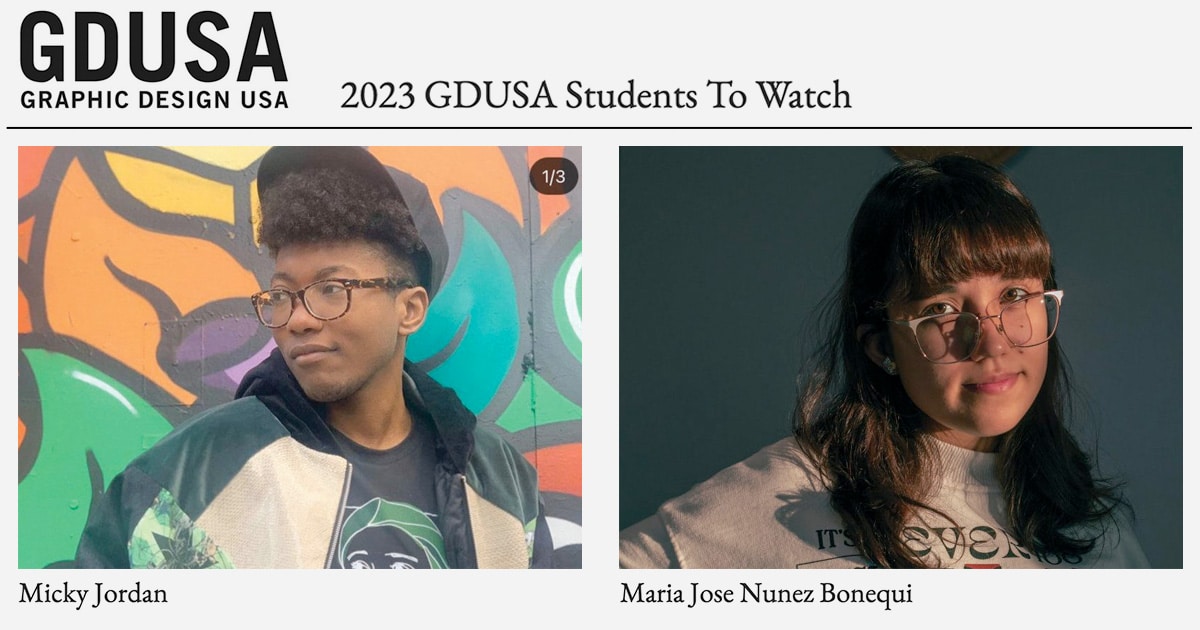 Lucky us, we get to work with talented students! And so we're very proud to announce that two star Sessions College students—Micky Jordan and Maria Jose Nunez Bonequi—have been featured in the 2023 GDUSA Magazine Students to Watch edition.
Micky and Maria were nominated for this honor because they distinguished themselves as outstanding students and creative talents in their programs at Sessions College. Micky is completing his first term in the BFA in Graphic Design program, and has applied all many skills to his developing career, as detailed in this interview Designing for Social Change. Born in Mexico, Maria is an AOS in Illustration student due to graduate this spring, and like Micky, Maria has been a frequent flyer in our Student Gallery, contributing many thoughtful and creative designs whose quality have been recognized by our faculty.
To be featured by GDUSA Magazine in print and online issues is a tribute to the abilities of Micky and Maria, who are on track to make a mark in the creative industry.
The goal of the GDUSA special edition is to "identify top students ready to burst on the design scene." As the "our Students To Watch feature has become tradition that resonates and renews: the students get recognized and the professional creative community gets refreshed. Our warmest congratulations to Micky Jordan and Maria Jose Nunez Bonequi for this deserved honor.

Sessions Staff is a restless soul who loves to share Campus News stories with current and prospective students.