Gaining Creative Skills in the Workplace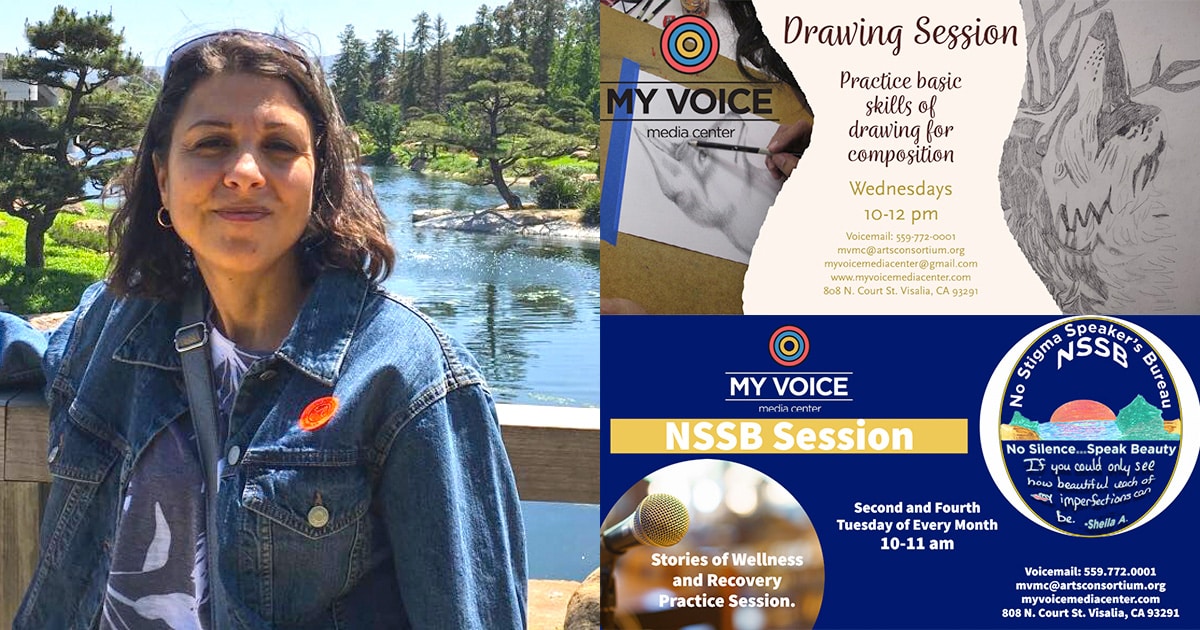 In creative fields, having real professional experience on your resume can help you get your foot in the door. That's why our BFA program includes an innovative DEG 410 Internship and Entrepreneurship class developed by Dr. Meryl Epstein to give students the chance to earn credit as they gain experience with clients and employers.
How does it work? Sessions College BFA in Graphic Design student Sally Alawadi completed an internship experience in Fall 2022 term, making an impact at a local arts organization in California where she lives. For Sally, the internship meant a stack of projects, as she acquired new skills in problem-solving, teamwork, and communication, working towards deadlines.
We caught up with Sally to find out about her experience.

Q: Sally, thanks for taking the time to discuss your internship experience. Can you tell us about your creative background. What first motivated you to study graphic design and to study online at Sessions College?
Drawing and oil painting has been my hobbies for as long as I can remember. While I could not continue my degree so I could raise a family, I had desired a degree in art, having a history in computer programming. While my husband, kids, and I lived in Abu Dhabi, I painted many portraits and landscapes; and displayed my artwork in a group gallery over there.
I was motivated by family and friends to look for colleges to finish my degree in art online. I found this to be a great way to expand my hobby and knowledge of computers and art to become more professional and learn to be more creative through education. A friend from Italy who was studying for a photography certificate at Sessions College told me about her program and sent me the link. Session College has what I need to use my art and computer skills for a graphic design career.
Q: How did the internship come about—how did you find your client for this course?
I wanted my professional experience to be with an in-person client. I applied for many graphic design positions before finding an opening for a graphic design position at My Voice Media Center.
The My Voice Media Center is a project of the Arts Consortium. The Arts Consortium has been Tulare County, California's Designated Arts Council since 2014. As the local arts council, the Arts Consortium helps artists and organizations create and promote arts activities throughout Tulare County. Through a partnership with the Tulare County Health and Human Services Agency, the My Voice Media Center project delivers art training to adults who have first-hand or second-hand experience with mental health crises. They offer these free art training sessions Tuesday through Friday, 10 am to 3 pm.
A few days after applying, I received an email from the director for an in-person interview. The director liked my creative work and welcomed me to work with MVMC to create their multimedia designs. I was so excited that I could secure a professional internship with a local employer during the term.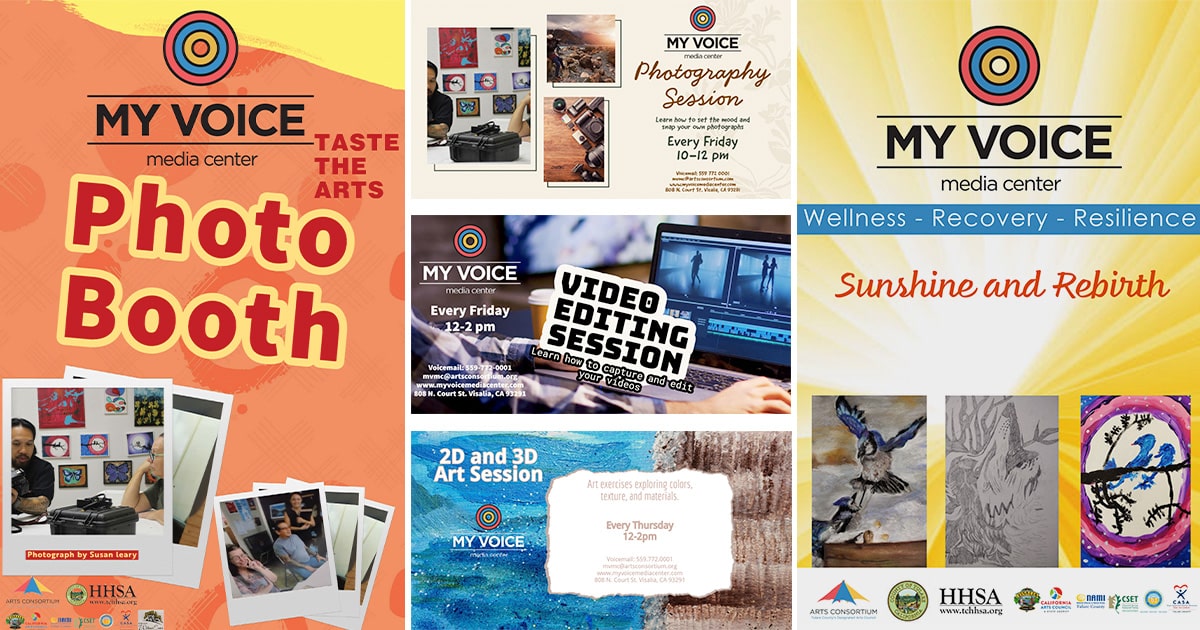 Q: Tell us about the kinds of projects you were involved in.
MVMC needed a graphic designer to create designs for their events. I was working with my internship supervisor, Halonnah Hope Kay, who is the project coordinator on many monthly projects, such as brochures, site plans, advertising, postcards, proposals, presentations, templates, maintenance websites, annual projects, event signage, magazine, catalog, and many other creative designs.
The projects were varied, and I worked on the virtual gallery for MVMC. This gallery is online. A highlight was designing a poster called "Sunshine and rebirth." I created Facebook posts that announced the sessions they provide, a poster for the "Taste the Arts" event, and a "Photo Booth," as well as working on the My Voice Media Center website editing pages.
Q: What was it like working with the client? Are there any skills or lessons you learned from this experience that are different from being in a class?
It was an excellent experience. It was nice to help a productive community organization with publicity for their events, and I really appreciate the work they do for my community. I felt more professionally confident when I saw my creative work on Facebook posts and when my work appeared at the event. I feel more motivated overall because of this experience.
A large takeaway from the experience was how to communicate with my supervisor. I learned from their feedback and applied it to my work. I also learned how to be organized by creating a folder for all the information, images, and files I needed for work. It is different from being in a class. I learned how to work with various projects simultaneously, while developing communication skills through teamwork, and finalizing design work on time.
Finally, this opportunity gives me confidence in my creative work. Working for a real organization taught me new skills: innovative techniques, problem-solving, communication, and project management. I am pleased that I worked with My Voice Media Center.

Q: What advice would you give to other students on approaching clients or making your client or employer experiences a success?
I'd say that you shouldn't be afraid to put yourself out there. Be confident and own your skills. During your internship, create a good relationship with a client, apply everything you've learned, and do your best. Be problem-solving where you can. Don't hesitate to ask for information from your client. Communication is important, so listen well and share your ideas to collaborate. Show them you are eager to learn and share your skills.
Q: You're on track to graduate this fall. What do you plan to do post graduation? Any future plans to work with My Voice Media Center?
Well, I am so excited to graduate this fall. I am very grateful that I could return to school and finish my degree in something I enjoy doing. It would be a pleasure to work with MVMC again. After working hard to complete my classes, I'd love to spend more time doing freelance work and focusing on my online shop, as I postponed work until finishing my degree.
Visit My Voice Media Center to find out more about their arts program to promote mental health. To find out more about the Sessions BFA in Graphic Design program, visit the BFA in Graphic Design information page or talk to an Admissions Advisor.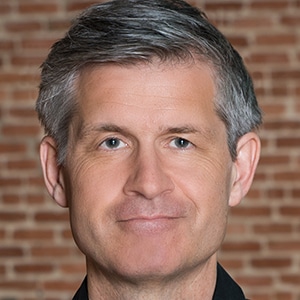 Gordon Drummond is the President of a Sessions College, where he is Director of Instructional Design, among many roles. He's passionate about education, technology, and the arts, and likes to surround himself with more talented people.