Sessions Students Featured in GDUSA Magazine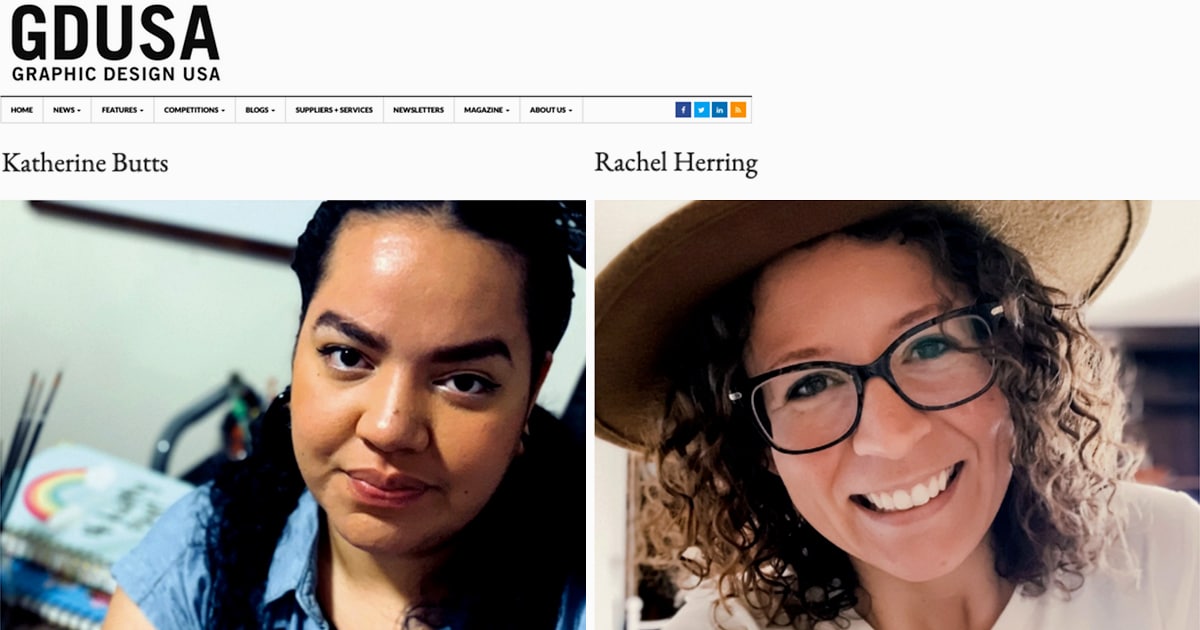 We're proud to announce that two recent Sessions College graduates—Katherine Butts and Rachel Herring—were featured in the annual GDUSA Magazine 2021 Students to Watch feature.
Both 2020 Sessions College grads distinguished themselves as outstanding students and creative talents in their Associate Degree programs at Sessions College. To be further honored by GDUSA Magazine, in both print and online issues, is a tribute to the abilities of both graduates, who have each subsequently established their own creative companies.
The goal of the GDUSA special edition is to "identify top students ready to burst on the design scene." In the words of the event organizers "our Students To Watch feature has become tradition that resonates and renews: the students get recognized and the professional creative community gets refreshed."
Our warmest congratulations to Katherine Butts and Rachel Herring on their achievement!

Sessions Staff is a restless soul who loves to share Campus News stories with current and prospective students.