Students Featured in 2020 GDUSA Students to Watch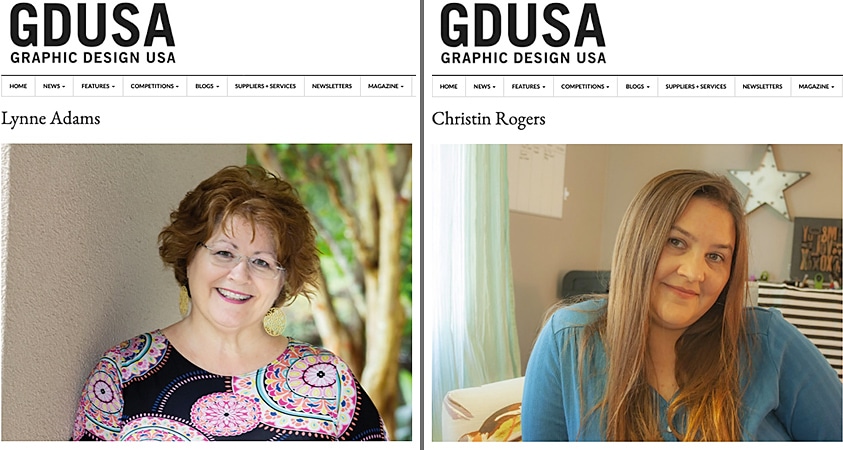 Sessions College is excited to announce that two recent graduates were featured in the 2020 GDUSA Magazine Students to Watch Issue: Lynne Adams and Christin Rogers.
Lynne Adams is an AOS in Illustration program graduate who is a designer and prolific artist who is very much involved in her community and has also recently returned to complete an Undergraduate Certificate in Graphic Design. You can visit Lynne's GDUSA profile here: http://gdusa.com/studentstowatch2020/lynne-adams. 
Christin Rogers is an AOS in Graphic Design program graduate with a passion for packaging design and custom illustration. You can visit Christin's GDUSA profile here: http://gdusa.com/studentstowatch2020/christin-rogers.
GDUSA is a graphic design industry print and Web magazine established in 1963 widely celebrated for its annual design contests and awards promoting achievement in design. The GDUSA Students to Watch feature is an annual showcase of student talent that brings together rising stars at America's leading design schools. Design schools ranging from RISD, SVA, Pratt, MICA, to SCAD (and more) participate in the talent showcase.  Sessions College is proud to be one of the few online art/design programs featured.

To be featured in the annual GDUSA article is an honor for any design student. The annual program features students from every top art school in the United States. We are proud that our graduates stand tall in such august company.
We congratulate Lynne and Christin on their success, and look forward to following their future creative exploits in the industry.
For more information on GDUSA Magazine's Students to Watch feature, visit the GDUSA site. Visit sessions.edu to learn more about the Sessions College Outstanding Graduate Program.

Sessions Staff is a restless soul who loves to share Campus News stories with current and prospective students.