Summer 2019 Student Gallery – First Year Highlights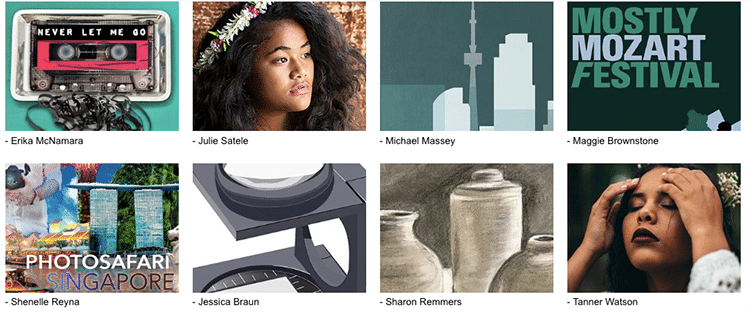 The Sessions College Student Gallery page was updated this week, featuring Summer 2019 term work. Our students did not take the summer off. Sessions students are doing what they do: raising the bar and generating high quality compelling creative work.
Here are some of the first year students whose work was highlighted:
Erika McNamara
Julie Satele
Michael Massey
Maggie Brownstone
Shenelle Reyna
Jessica Braun
Sharon Remmers
Tanner Watson
To learn more, visit the Student Gallery page and select "First Year Highlights" from the dropdown. Thanks to all faculty members who helped with this gallery, including Piper Nilsson, Felicia Kieselhorst, Andrew Shalat, Kevin Hedgepeth, Fiorella Shalat, Jordon Schranz, Greg Marlow, and more.
Please continue to help us celebrate excellence and creativity!!!

Sessions Staff is a restless soul who loves to share Campus News stories with current and prospective students.