A Veteran Turns To Photography, and Opens Eyes
Ryan Evans
Bavaria, Germany
Undergraduate Certificate in Digital Photography
Retired US Army veteran Ryan Evans has been opening eyes with his stellar work in the the Digital Photography program. Ryan taught himself photography, discovering that it could be a creative therapy and a way of giving back to the community where he lives. Now his work is evolving in leaps and bounds, earning him a press pass to shoot professional sports.
Q: Can you tell us about yourself and why you decided to study photography?
I am a retired US Army Soldier. I spent 13 years in the Airborne and Special Operations – Army, including 5 and a half years overseas in combat. I was injured several times during my time fighting and was retired early due to my injuries. I suffer from Traumatic Brain Injuries (TBI) and PTSD.  I started off by using my design and photography projects to take up my time and keep me away from people, but it evolved into a therapy in itself for me. Due to my injuries, I can't take part in a lot of the activities that I used to enjoy, so photographing sports is second best.
Q: Why did you choose to study photography online, at Sessions College?
I first applied to Sessions for a Graphic Design certificate since I only heard good things from the reviews that I read about the college. Then once I earned my certificate for Graphic Design, I didn't want to stop learning. Now honing in on my skills through the Digital Photography program, I can create every aspect for any type of project from start to finish and not have to outsource anything.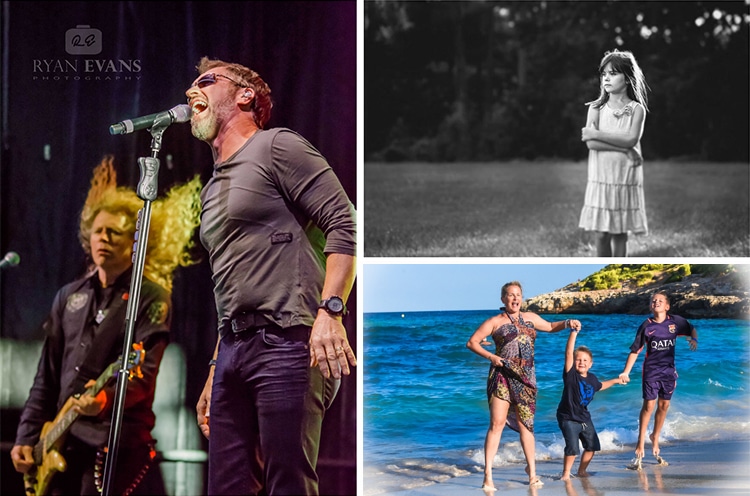 Q: Your professional work really evolved out of your family photo shoots and community/local newspaper work. How did that all transpire?
My wife always wants photos everywhere we go for family vacations and this gave me a lot of practice, risk, and pressure, to get in my groove and realize where I excelled. The pressure came from everyone seeing my photos on my wife's social media site, to friends started asking for photo sessions with me.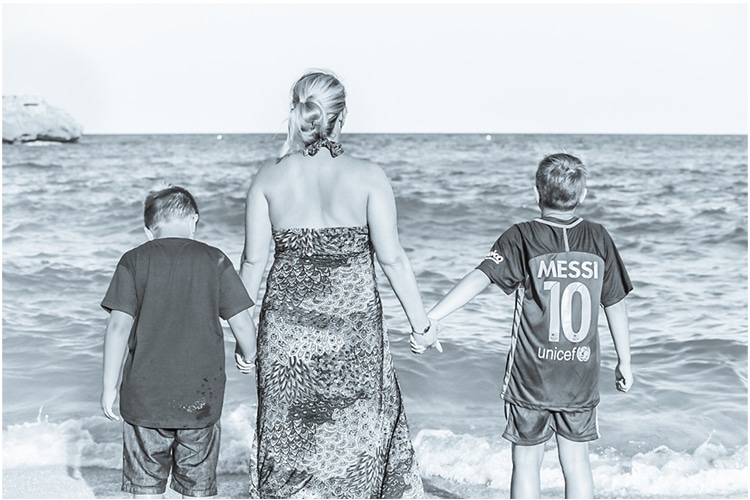 Q: What are some of the biggest lessons you've learned in the photography program so far that you've been able to apply in your work?

I learned a lot in Color Theory and Color Correction courses. Applying the photography skills to my work, I noticed a drastic increase in quality. The assignments in the Photo Setup/Lighting course were a challenge since I don't own professional lighting sets as you would find in a photo studio — but I do own an Army spot light, which I modified into an overhead hotlamp!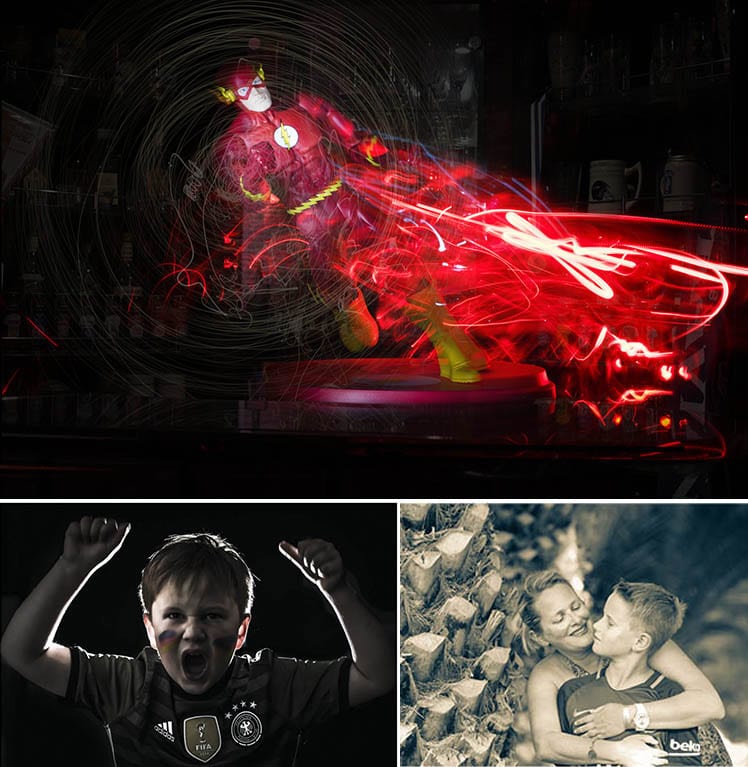 To create these shots, I positioned the LED beam over my son, Tim, and than talked him into the position that I needed for the perfect setting of highlight on his face. Reading the assignment, I was a bit nervous to be doing this for the first time and completing this shot with substituted equipment, but it was surprisingly easy; I used white bed sheets to defuse the harsh LED light and got exactly what I was aiming for with the shot.
A few weeks after he course ended, I used some of the techniques with lighting and adjustments to the curve levels in Photoshop to perfect the image and then I made magazine covers for my son.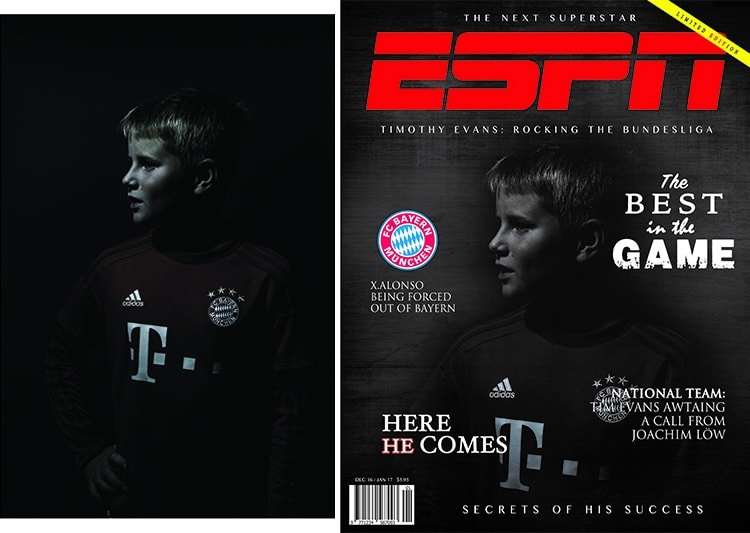 Q: You've also done a lot of work for charity. Can you talk about that and describe your inspiration for that?
After being retired from the Army, I knew that I wanted to continue to contribute to something; I choose to do this through my photography. I provide my design/photography services to local clubs close to me in Bavaria, Germany. I work for donations only with the intent on donating the earnings to benefit children's charities. When I was younger, I had a cousin that died at age 6 to leukemia, so last year's earnings were donated to a children's cancer research hospital.
Q: Your work for local newspapers recently earned you a press pass for shooting professional sports. How did that come about? Can you describe the experience of being up-close at those events?
For news outlets, I always took photos for the sports clubs in my area. Then one of the soccer teams was promoted to a higher league; this led to a newspaper noticing my images on the club's website and hiring me as their freelance photographer. That newspaper has partner news outlets around Germany and that led for me to get international press passes for concerts and sporting events around Germany.

I started just snapping photos here and there, but through word of mouth and getting my work out where people can see it. Now I am able to get into the venues that I am interested in covering like concerts or advertisement boards at a sporting events.
Q: What are your creative goals when you graduate the program, and beyond?
I intend to continue learning more about different techniques to apply to my photography and continue taking courses at Sessions. I am quite interested in learning more about print production. I am not interested in creating a business but use my skills to help others.
Visit the Undergraduate Certificate Programs page to find out more about the Digital Photography Certificate program and other certificate programs at Sessions College. Visit our GI Bill page to find out about using military education benefits to fund your program.  

Sessions Staff is a restless soul who loves to share Campus News stories with current and prospective students.