Find Your Future Graphic Design Career
Entering a career in visual communication
Graphic design is everywhere around us, in myriad forms in our print and digital media. The road to success in a graphic design career looks a bit different for everyone and that can be a good thing in creative occupations. Those who go far in design tend to have a unique perspective, but all designers begin with some sort of training.
There is a wide range of jobs available around the world to skilled graphic designers. Art directors, marketing managers, multimedia artists, and web designers are just a few creative careers a trained designer can explore. Graphic designers do anything that relates to communicating using images, typography, color, and layout. If you're considering a career in graphic design, take a few minutes to read the information we've laid out for an idea of what to expect.
Why Choose a Graphic Design Career?
There are many reasons to pursue a rewarding graphic design career, from personal to professional. The act of creating is a reward in itself, but it can also be a worthwhile venture as a means to make a living. The demand for employees in this sector waxes and wanes, but almost every business needs a graphic designer at some point and that simple fact won't change for the foreseeable future.
According to the American Institute of Graphic Arts, the purpose of design is to "improve the visual appearance and function of messages and information." Designers  can work as part of a team in a creative agency, as an in-house designer at a company, or as a freelance designer who sets their own schedule. Whatever your motivation, there are plenty of reasons to choose a career in design.
Graphic Design Career Outlook
The goal of most graphic designers is gainful employment, of course. As mentioned, designers are necessary for most businesses these days. The employment model can take on many forms. According to the U.S Bureau of Labor Statistics, 19% of graphic designers were self employed in 2022.
The Bureau of Labor Statistics currently shows an average increase (3%) in projected employment for the 2022-2032 period. This is likely thanks to the rise of remote work for both design agencies and self employed graphic designers as well.
Graphic Designer Job Facts
Median pay for graphic designers in 2022 is around $57,990 per year.
The typical work environment for a designer is a studio with computers, drafting tables, software, and other a range of art making tools. Many designers work independently, but often they are part of a design team. Collaboration among and between groups is also common for designers, as they are often needed to bring a visual or communications perspective to an organization or project.
Graphic Designers Facts
| Data | Statistic |
| --- | --- |
| 2022 Median Pay | $57,990 per year |
| Typical Entry-Level Education | Bachelor's degree |
| Number of Jobs, 2022 | 270,900 |
| Job Outlook, 2022-32 | +3% (Average) |
| Employment Change, 2022-32 | +8,900 |
*data from U.S. Bureau of Labor Statistics
Types of Graphic Design Jobs
Although the job titles and descriptions will vary greatly, graphic designers today tend to create visual concepts using computer software programs such as Adobe's Creative Cloud suite (Photoshop, Illustrator, InDesign, and so on), in combination with traditional art-making tools for drawing, painting, illustration, or photography. Designers communicate through imagery in order to inform, inspire, or captivate.
With that in mind, here are a few brief descriptions of some of the most popular graphic design career choices today.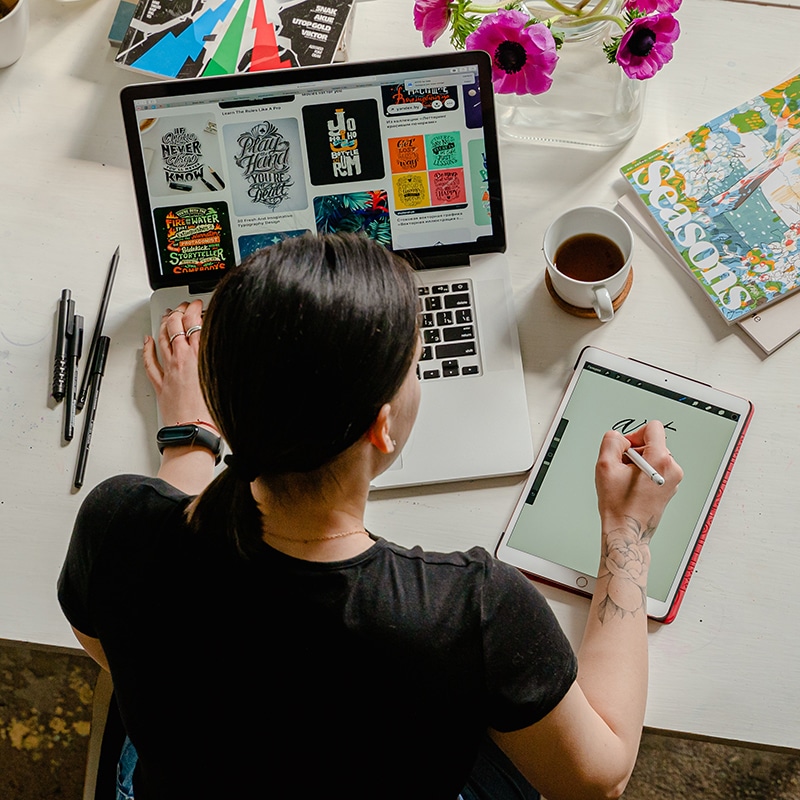 Graphic Designer
Graphic designers, also referred to as communication designers or graphic artists, use imagery to communicate. They creatively fuse art and technology to create the look and feel of our websites, apps, and printed media.
Wherever information must be communicated, a designer is essential. Designers create visual messages with text and images, making decisions on anything from the font size on a pamphlet to the layout or design of a webpage. Often they will specialize in a specific type of client or product.
Some typical responsibilities for a graphic designer may include:
Meeting with stakeholders or art director in project development
Editing or reviewing concepts prior to publishing
Create imagery such as logos, illustrations, or infographics to communicate a message
Design layouts for projects and images (color, typefaces, images, and so on)
Art Director
The title Art Director is quite descriptive for the duties and responsibilities related to this career. As it may sound, art directors are responsible for the visual and image representations of organizations and their products. They may manage teams or collaborate with designers and other staff for marketing concepts and visual effects.
The vast majority of art directors are self employed (56% according to the Bureau of Labor Statistics), though many are employed by advertising or other creative firms.
Art directors may have some of the following tasks as part of their purview:
Presenting designs to teams or client
Managing the overall style or look of an advertising campaign or publication
Manage the look and feel of film, theater or television sets
Coordinating projects with creative departments or teams
Developing project budgets
Managing creative teams of artists, set designers, graphic designers, et al.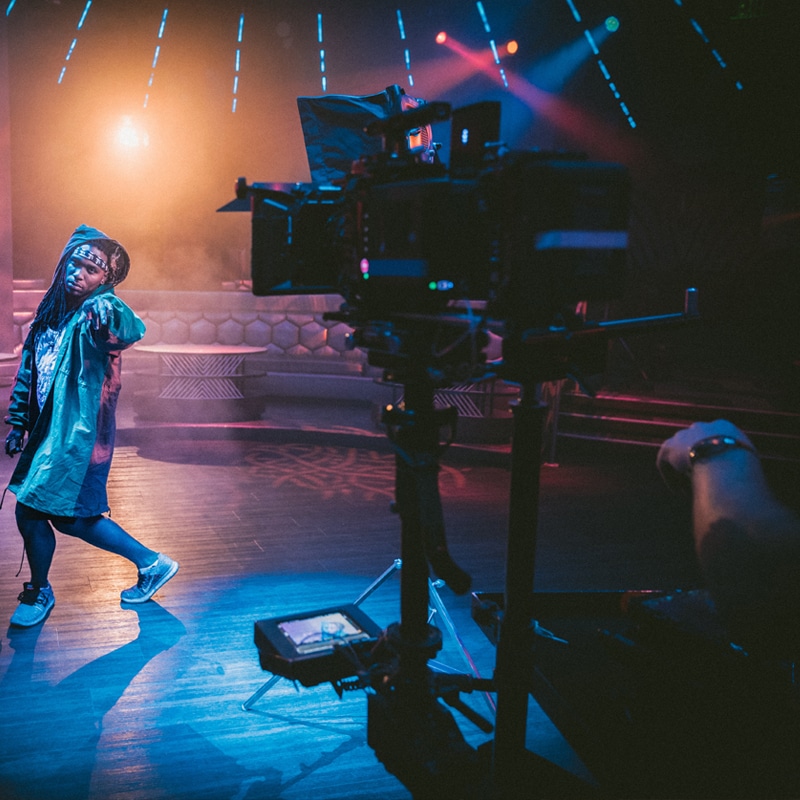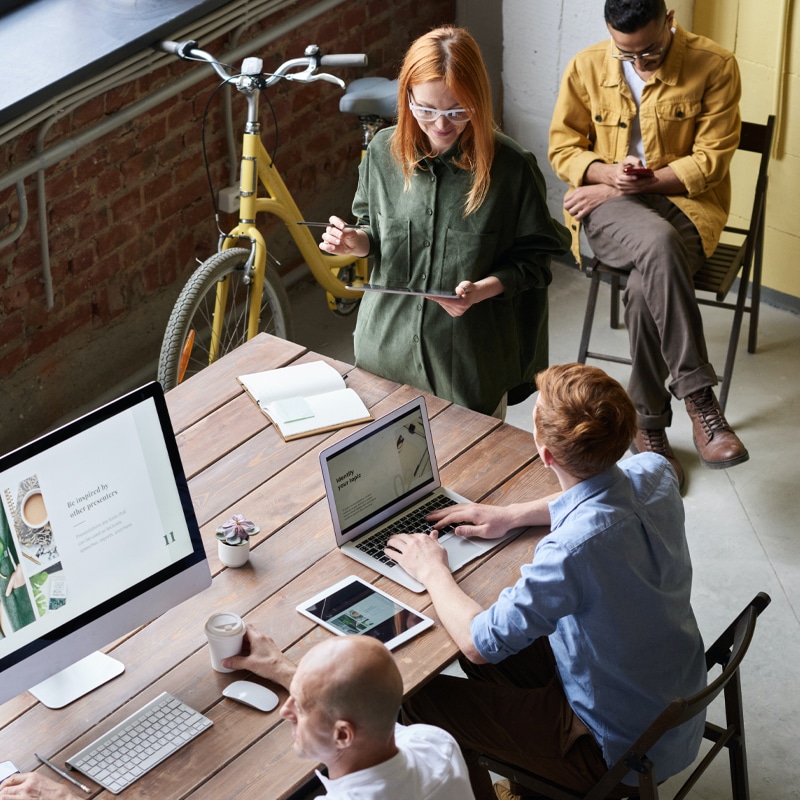 Production Artist
A Production Artist is a creative who is responsible for actually executing the processes of a design concept. They are not as involved with the brainstorming, or ideation portion of the design process than graphic designers, but heavily involved in the actual creation process associated with the product or concept.
A production artist may be involved with the production of packaging, advertising concepts, film sets and any number or other creative projects an organization may endeavor to create.
Some of the tasks a production artist may perform are:
Creating presentations for teams or clients
Preparing images for websites or web applications
Troubleshooting problems that a creative team may have
Making multiple iterations of a concept or artwork
Resolve artwork issues that arise during production/prototyping
Retouching images and other image manipulation prior to publication
Marketing Specialist
Marketing Specialists have such varied tasks from one situation to another, it is hard to pin down a solid description that will describe the occupation well. They may be entirely involved with marketing analytics, data and strategy or they may have some creative aspects in their role.
A marketing specialist creates and manages marketing endeavors to reach audiences using a variety of communication tools and methods. They may have to be knowledgeable in print media, web marketing, film, television, and radio, among other forms of communication.
Some of the duties a marketing specialist may have are:
Providing creative input/feedback to marketing projects
Analyzing consumer and competitor data
Creating project messaging and concepts
Collaborating with marketing, sales, product teams on new products or advertising
Researching current marketing practices and strategies
Reporting analytics to clients or management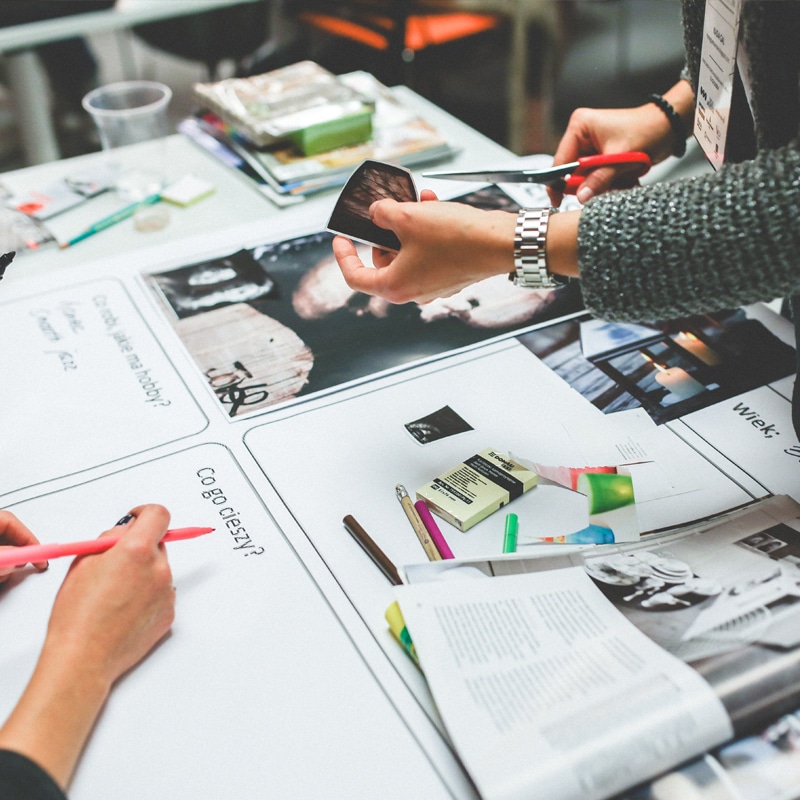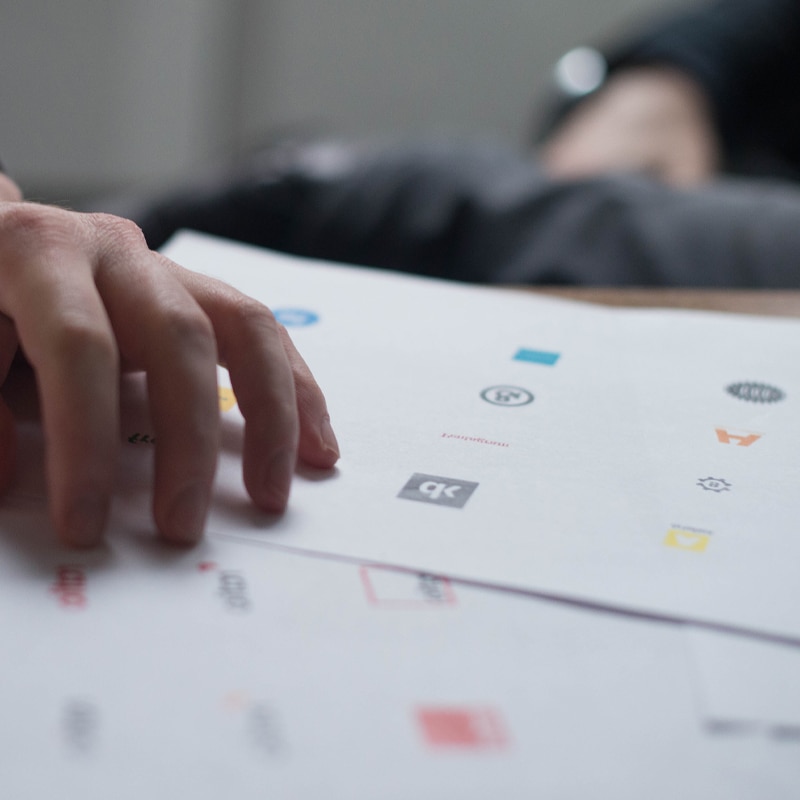 Logo Designer
Logo (or logotype) design is simple yet profound test of professional skills for any designer. A Logo Designer creates branding imagery to symbolize a product or brand using typography and graphics. This is one of the most important design aspects a company may consider, as these branding elements are designed to be instantly recognizable.
Creating a great logo or branding materials can take an entire team of individuals. If you're looking for a career in logo design, be prepared to collaborate across organizations. Logo designers must have strong design skills and be able to learn the newest techniques and tools.
Related Fields
Some careers are very similar or adjacent to graphic design, but not considered a part of the field, necessarily. Still, you would benefit from having training or skills in design if you were in one of these related fields.
Here are some careers that are related:
Layout Artist
Brand Identity Designer
Multimedia Designer
3D Modeler
Architecture & Engineering Drafter
Computer Animator
Video Game Designer
Web Designer
Web Developer
Interior Designer
Product Designer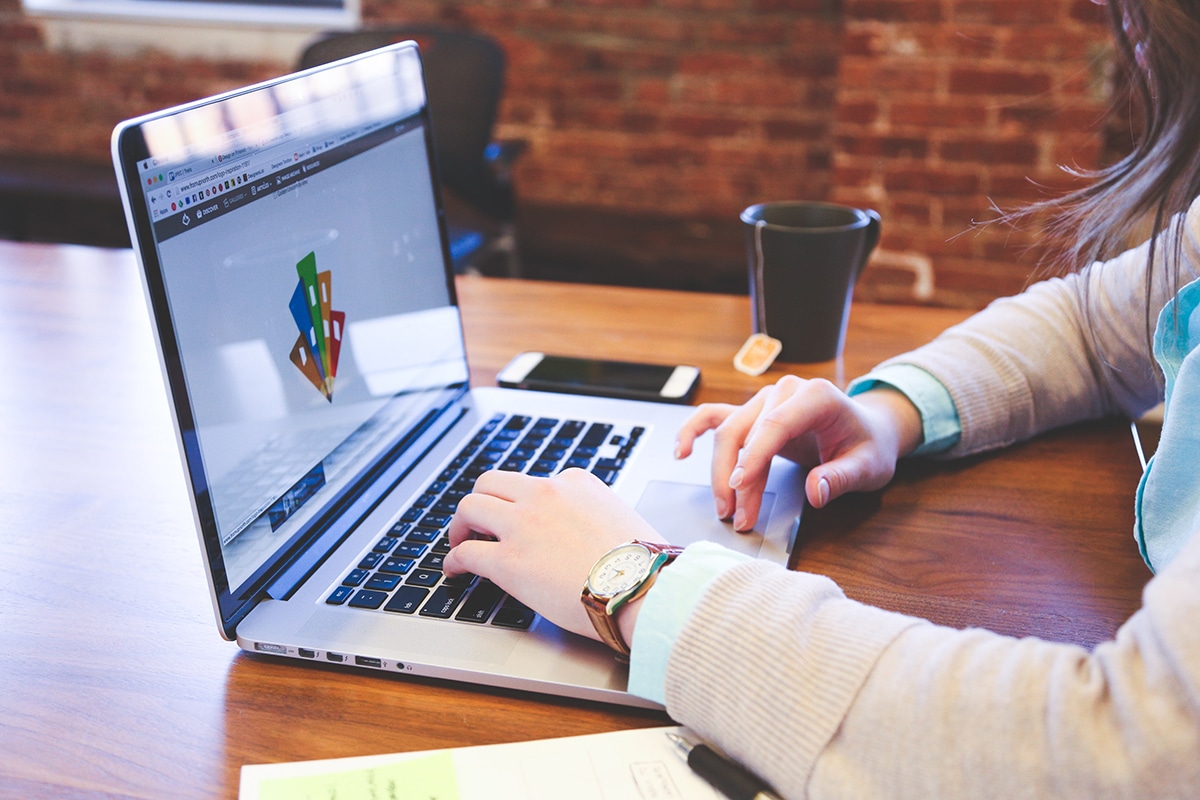 How to Start Your Graphic Design Career
Now that we have described the available careers and aspects of graphic design, let's go over how you can kickstart your graphic design career. It may seem like a daunting task initially, but rest assured you can do this!
Every graphic designer has taken a different path to arrive where they are. Nevertheless, there are some things you can do to increase your chances of succeeding in the field.
What Education is Required?
Wondering what kind of education is needed to become a graphic designer? There is no straight answer here because some designers have many years worth of education while others may have little more than a high school education.
Possessing an Associate Degree or Professional Certificate from a reputable school is typically required to begin a career. If you are seeking higher-level employment, you may need a Bachelor's Degree.
Regardless of your education level, start taking design courses as soon as you are able, especially if you are currently already enrolled in a program. If you're in high school, taking design-related courses now will help to improve your chances of being admitted to a program later. You should begin work on a portfolio as soon as you are able; you can find more information on portfolios below.
Why is a Degree Important?
A degree is far more than a simple piece of cardboard, it is a symbol of your work, determination, and reliability. There are many tasks and obligations associated with earning a degree. If you have a degree, you have been mentored, even tested, by experts in the field and been found capable, if not extraordinary.
Often people earn degrees while having other obligations, such as work or life complications. Improving yourself while you have to earn a living shows a real dedication and an ability to plan for the future while staving off instant gratification. These qualities are desirable in employees of any type.
For more information, please read "How to Become a Graphic Designer" from Notes on Design.
How to Advance Your Graphic Design Career
So you're already in the field, but you'd like to advance your graphic design career? This section is for you. You don't have to stagnate in your professional development. Overcome professional stalls with the following tips.
1. Hone Your Design Skills through Practice
If you already feel you have all the education you need, practice! Keep using the skills you have and build on them. Even if you are comfortable with your skillset and abilities, keep going and define your voice in the mediums you use.
Reach out and learn new skills that you may have difficulty with. Is there a new program or tool you're struggling with? Practice, practice, practice. You will improve over time and that will help you obtain professional success.
2. Earn A Design Degree
If you don't have a degree yet, it may be a good idea to enroll in a program and start. While you don't NEED a degree to start a graphic design career, it will certainly help in a number of ways. A degree from a reputable institution serves as a validation of your dedication and knowledge in that area.
An Associate Degree in graphic design is a great goal or stepping stone in your career path. While it alone can help you get a job or land a client, you may also find you want to continue your education. Either way, it is a worthwhile endeavor for someone pursuing a career in design.
3. Earn a More Advanced Design Degree
Already have a degree? You can benefit GREATLY by earning a more advanced graphic design degree. By obtaining a Bachelor Degree or higher, you will gain more skills and may increase your earning potential.
A Bachelor's degree is usually required for graphic designers, according to the Bureau of Labor Statistics Occupational Handbook. Earning a higher degree will only make you stand out among your competitors even more. Upper level positions may simply require a graduate-level degree, as well.
4. Obtain New Skills with Specific Design Courses
Are you looking to just acquire a certain skill or set of skills and don't have time for a degree or certificate program? There are options here, too. There are courses available that will narrowly focus on certain skills, techniques or software programs that graphic designers will need to learn.
Brush up on your InDesign skills, learn new business skills or whatever you need to advance your career in the moment. These are accomplishments you can put directly on your resume or online portfolio.
Switching To A Graphic Design Career
It is not unusual for a person to change careers after pursuing another for some time. If you find yourself in such a position, know that your new path to a design career isn't a lonely one. If you want a path laid out for you, some mentored learning is a really good place to start.
Educational institutions are quite prepared to show you the way to your personalized career track. Admissions advisors are trained to guide people from all types of backgrounds and experience levels.
Certificate programs are designed for adult learners and can be completed in a matter of weeks or months. If certificates appeal to you, please see our professional certificate in graphic design and our undergraduate certificate in graphic design pages.
Career Resources
One cannot have enough professional resources when planning a career path in graphic design. A designer can always be working on improving a portfolio, gaining a new skill, or simply networking. There are some really great places to dig around if you have the time. 
AIGA is the standard bearer for the ethics and practices of the design profession. It is a renowned professional organization whose members are versed in all forms of communication design. Experts in graphic design, interaction design, user experience, typography, branding and identity are active members of this organization. 
You don't need to be an expert to join AIGA, or to benefit from the organization. Members come from all types of backgrounds and education levels from student to expert. This is a global institution, so members come from everywhere.
The Graphic Artists Guild is an association of graphic designers, photographers and illustrators. It is made of seven chapters in the United States and is a member of the International Council of Design. The guild's primary purpose is to help graphic artists and other design professionals stay competitive in a constantly changing field.
The Design Council is a charity and government advisor in the United Kingdom whose stated mission is "to make life better by design." It was established during Winston Churchill's wartime efforts in 1944 to bolster Britain's economic recovery. The council comprises a global network of experts and design associates.
Creating a Graphic Design Portfolio
One of the most important things you'll need before you set off to find work is a solid design portfolio.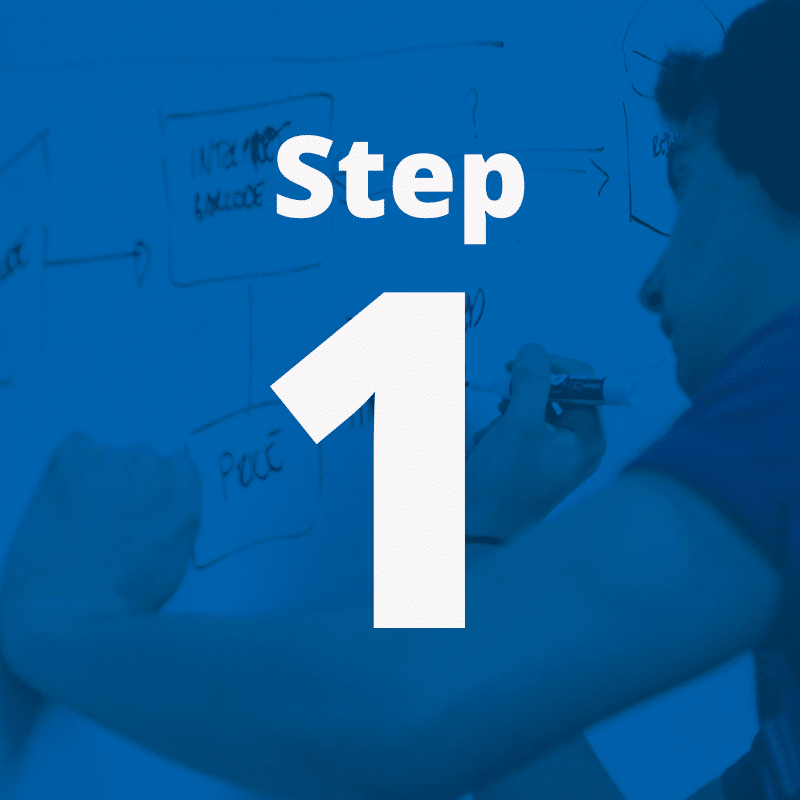 Create
As you begin to build your portfolio, consider which formats will best suit your work and needs. Many designers have both online and print portfolios with overlapping work. If you're using the same pieces in multiple formats, be sure to include some new stuff that will continue to wow the viewer.
Remember to keep it simple and keep your work front and center. If you're presenting your portfolio online, don't get caught up in complicated site design. Unless your personal design style is flashy and loud, keep the interface simple and allow the content to speak for itself. The same principle applies to print portfolios. Choose a unifying theme for your work and stay consistent with shape and size. If you're having trouble simplifying your portfolio, consider some of your specialized skills. Choose an area of specialization and construct your portfolio around that strength.
Promote
The art of self promotion is central to the portfolio-building process. Once your works are assembled, you need to show it to the world! Whether you want to be self-employed or working for a company, you will need to be able to quickly showcase your skills and abilities. You can do this buy promoting a website, maintaining a social presence, attending trade shows and a number of other novel ways now.
Whichever platforms you choose, be sure to project confidence. You know your work inside and out, so it may be easy to see negative aspects to it. Avoid negative thought patterns and even practice describing your work positively. You are building a brand, after all.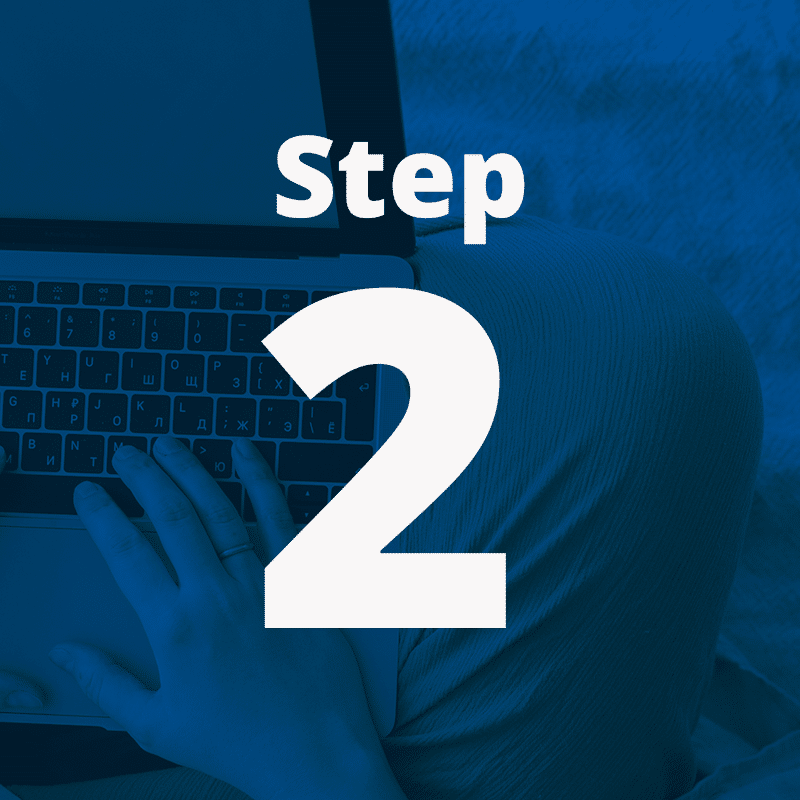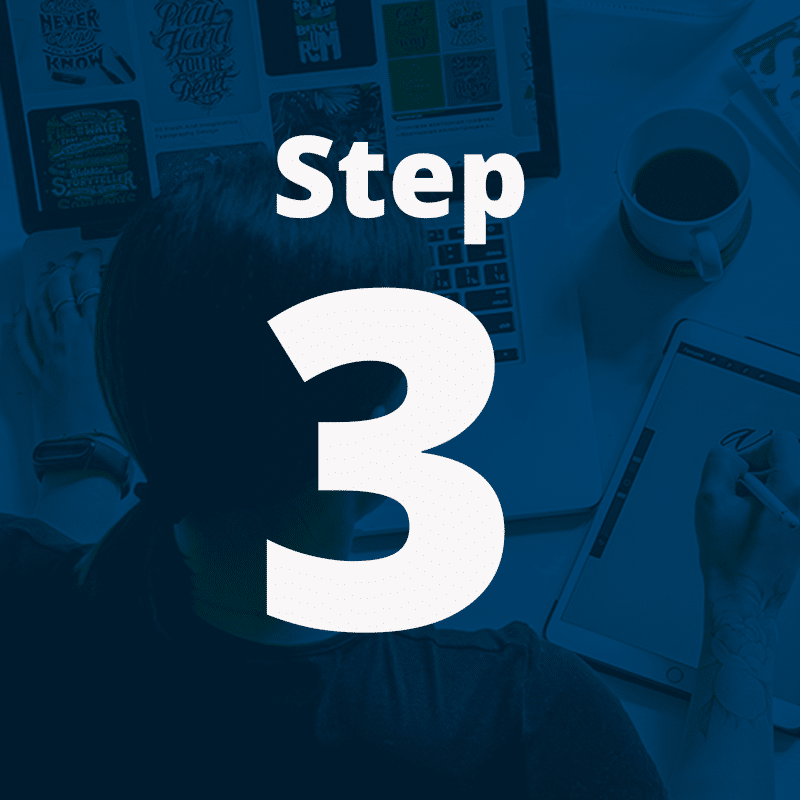 Evolve
A professional portfolio is never really done, just in a constantly headed towards perfection. You need to revisit you portfolio periodically to make sure it feels current and to refresh your content. If you have received any feedback, use it constructively to improve your work.
As you continue to hone your old skills and add new ones, your work will change. This is how designers increase their value and keep themselves relevant. Things change quickly, especially in the digital space. Stay current.
Frequently Asked Questions
How long do you go to school to be a graphic designer?
Most graphic designers earn a bachelor degree, which typically takes about four years. While a degree is not necessary, some form of schooling or training will be in order to excel in the field. Some designers may only attend school for a short period and others may obtain advanced degrees. The level of schooling a graphic designer may receive varies substantially.
Is a graphic design degree worth it?
Designers with advanced degrees tend to be more successful, landing jobs with larger, more well-known companies. Most employers will like to see a degree on a resume. Considering the potential increase in lifetime wages compared to the cost of a degree, a graphic design degree is worth the investment.
How do I start my own graphic design business?
Taking business courses, especially those related specifically to graphic design, is a great way to begin your path as a graphic design business owner. Once you feel that you have the knowledge, skills and experience necessary to set out on your own, you'll need to start finding clients to work for. 
Available Programs
This guide was brought to you by Sessions College. Sessions College is a fully online, accredited school of visual arts offering an exciting range of degree and vocational programs in Graphic Design and related fields. Below is information on selected programs.
Bachelor's Degree in Graphic Design
The Bachelor of Fine Arts (BFA) in Graphic Design program prepares creative individuals for careers in communication design. This online Bachelors Degree in Graphic Design program is designed to produce graduates with the skills and attributes for a global audience and tomorrow's challenges: resourceful, adaptive critical thinkers who are prepared to excel in a professional environment, and whose work is based on effective research, creative problem-solving, and design methodology.
Our premier 120-credit Bachelor's degree program, completed in under 4 years.
Customize your education plan to create a professional portfolio
Focus on research and presentation
Real world applications include work experience
Associate Degree in Graphic Design
The Associate of Occupational Studies (AOS) in Graphic Design program offers an intensive two-year degree for students seeking to enter careers as graphic designers with a focus on print design. Designed for high school graduates and adult learners, the program offers a powerful foundation in visual design and a working knowledge of contemporary design practices and media.
Comprehensive 72 credit, 2 year degree program
Includes Portfolio Review and Design Business course
Financial aid and creative scholarships for students who qualify
Undergraduate Certificate in Graphic Design
The Undergraduate Certificate in Graphic Design provides a thorough foundation in graphic design. Students gain an understanding of the fundamentals of color, typography, and composition and how to apply them using Adobe Photoshop, Illustrator, and InDesign. Students apply current production methods and techniques to exciting projects that include poster design, magazine layout, identity design, and packaging design.
Focused 24 credit, 2 semester program
Build a portfolio and advance your career
Financial aid for students who qualify
Vocational Certificate Programs
In the Professional Certificate in Graphic Design program, students learn the software programs that every graphic designer needs to know: Adobe Photoshop, Illustrator, and InDesign. Students discover how to produce digital images, illustrations, and page layouts, addressing concepts of color, typography, and composition. Class assignments involve hands-on photo editing, logo design, poster design, magazine design, and more.
Flexible 9-month program
Build a portfolio and advance your career
Payment plans with affordable monthly payments
Extend your program with an Advanced Certificate