Illustration Career Guide
Making concepts clear through art
Becoming a professional illustrator isn't just about having great drawing skills. To illustrate means to explain—literally, to shed light on a subject. To succeed, an illustrator must have the imagination to take an idea, a person, or character, and present it in an informative or engaging way.
With the emergence of digital media, the field of illustration is experiencing a resurgence, as original artwork and a human perspective are needed to balance the onslaught of computer-generated images. It's a fine time to be an illustrator!
Why Choose a Career in Illustration?
Illustration is one of the most multifaceted occupations in the creative career space. Illustrators use their talent and knowledge to convey ideas in an original, emotional and exciting way. Illustration can be an amazingly effective tool for communication. Some things just come across better using images. If you have loads of creativity and like to create, this is a career for you.
Possessing talent, know-how and technique are vital for a successful career in illustration, but that isn't all. Many illustrators must keep and maintain client or professional relationships and understand how to navigate organizations in order to accomplish goals . Illustration careers are often full of deadline-oriented tasks that involve teams.
An ability to step inside your potential audiences' mind will take you far in this career. Being able to produce work that generates a desired emotion is key to an illustrator's skillset.
Illustration Career Outlook
Illustrators work in a variety of different job environments. Some illustrators work in the arts and entertainment industry, for game studios or film and animation studios like Valve, Pixar, and Disney. Other illustrators may focus on freelance work for print or digital publications, advertisements, or children's books. A quick look at the illustration category on Behance reveals the work of hundreds of talented artists. It's a great place to view trending styles in both digital and hand-drawn illustration.
The U.S. Bureau of Labor Statistics lists the 2020 average salary for Fine Artists (including Painters, Sculptors, and Illustrators) as $65,020. The Federal Occupational Outlook Handbook predicts that overall employment for craft and fine artists will grow by 14 percent from 2020 to 2030, which has shown sharp increases in recent years. This is much faster than average. They predict that demand for digitally savvy illustrators will increase as "media companies use more detailed images and backgrounds in their designs."
Illustration Job Facts
So you're familiar with many of the aspects of illustration, but want to know some of the hard numbers about the career. The numbers show the future is looking great for those who gain employment in this field.
The majority (54%) of craft and fine artists were self-employed workers in 2020 according to the Occupational Outlook Handbook. Most work full time, but part-time and variable schedules are fairly common. Some illustrators hold additional jobs aside from their artistic careers. Illustrators may be expected to work additional hours in order to meet deadlines in busy times.
Many artists work in commercial- or fine-art studios that are located in office buildings, lofts, or warehouses. Some share studio space and may also exhibit their work in the same location. Studios are typically well ventilated with appropriate lighting. Artists may be exposed to the fumes of paint, ink, glue and whatever other mediums they work with. Proper protective clothing should be worn where appropriate.
Illustrators Facts
| Data | Statistic |
| --- | --- |
| 2020 Mean Annual Pay | $65,020 |
| Number of Jobs 2020 | 25,900 |
| Job Outlook 2020-2030 | 14% (strong growth) |
*data from U.S. Bureau of Labor Statistics
Types of Illustration Jobs
Illustrators conceptualize and create original images for print publications and the Web. Some illustrators combine traditional art skills (like drawing and painting) with digital media, and some just work digitally.
Illustrators who work by hand should be familiar with and able to use drawing tablets and digital illustration software. Popular software programs for professional illustration include Adobe Illustrator, Adobe Photoshop, and CorelDRAW.
You'll need an eye for detail, a consistent style, and a willingness to share your work with others. Even if you're not working closely with other artists, you'll need to communicate your creative ideas to clients, publishers, and printers.
With that in mind, here are a list of some illustration careers that may interest you.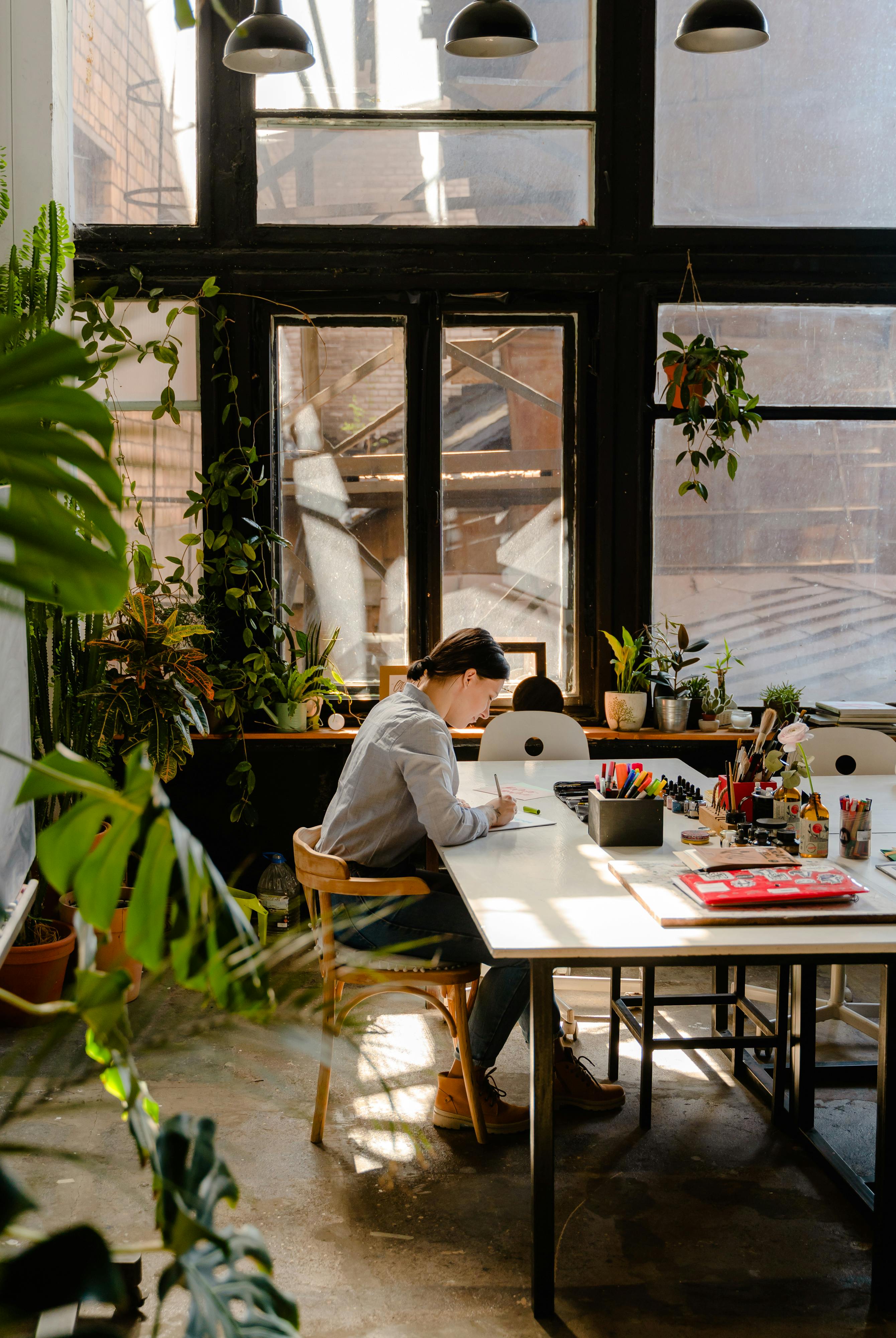 Illustrator
Illustrators are creative artists who will use their skills to create two-dimensional images for digital media, print media, and even products. They are needed across a wide number of industries including advertising, fashion, print, film and more. 
An illustrator will often specialize in a certain industry based on his or her talents and most are self-employed though many work within organizations.
Some responsibilities of an illustrator may include:
Promoting business(es) and personal work
Meeting with clients or colleagues to ideate
Creating imagery that communicates ideas
Meeting deadlines for clients or employers
Graphic Illustrator
Graphic illustrators are on the illustration side of graphic design. They create images and graphic concepts using computers or by hand for design studios, advertising agencies, the entertainment industry and more. While many of the people in these roles are freelancers, there are some who find work in agencies or larger companies.
These illustrators do anything from creating logos to designing elements in brochures. To succeed in this field, you need a strong artistic talent and creativity. Graphic illustrators spend their time transforming abstract concepts and ideas into visual representations. 
A graphic illustrator may perform some or all of these duties:
Working with a team to create designs 
Using digital illustration tools like Adobe Illustrator
Creating drafts to present to clients or teams
Staying current with tools and design trends
Meeting deadlines for clients or employers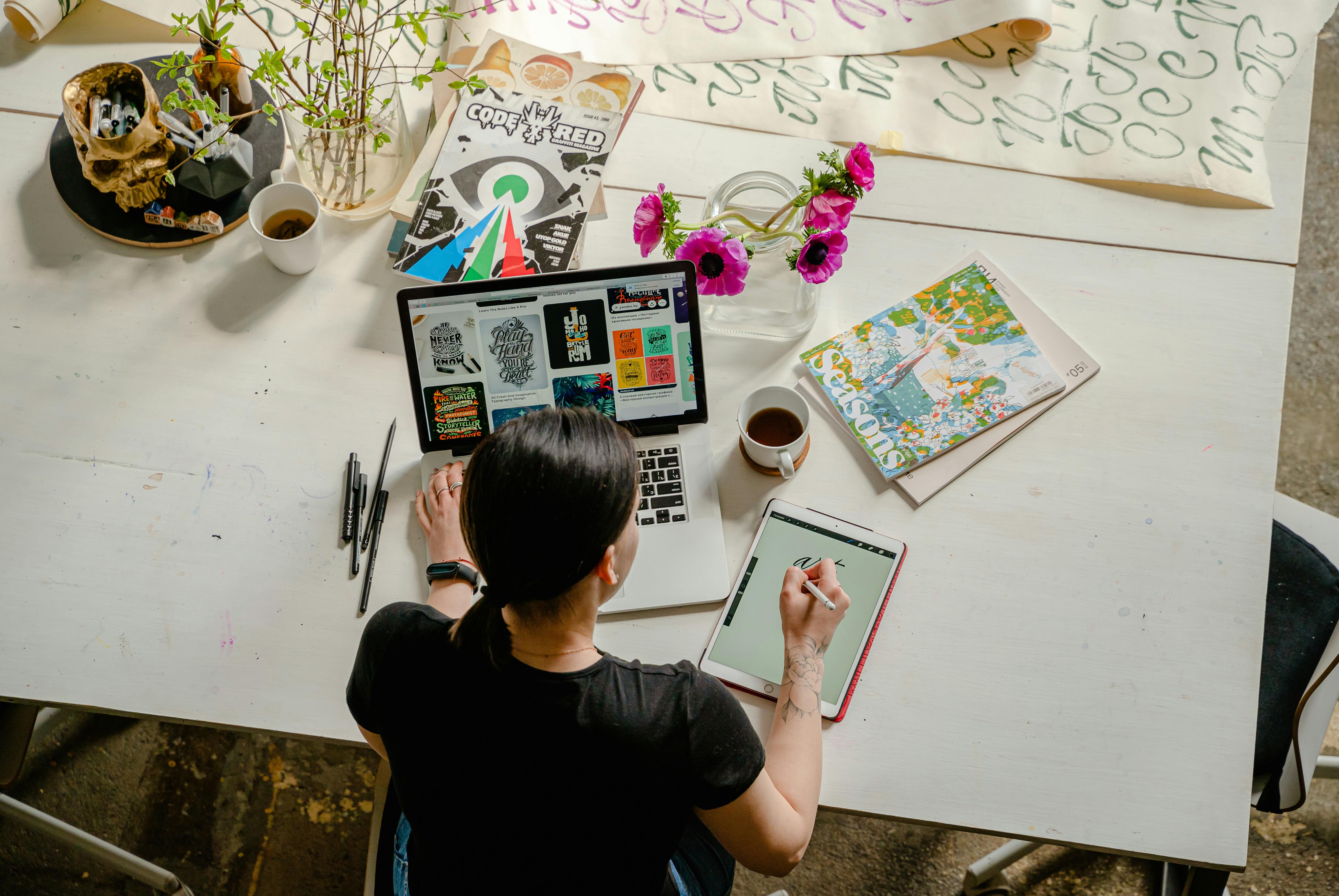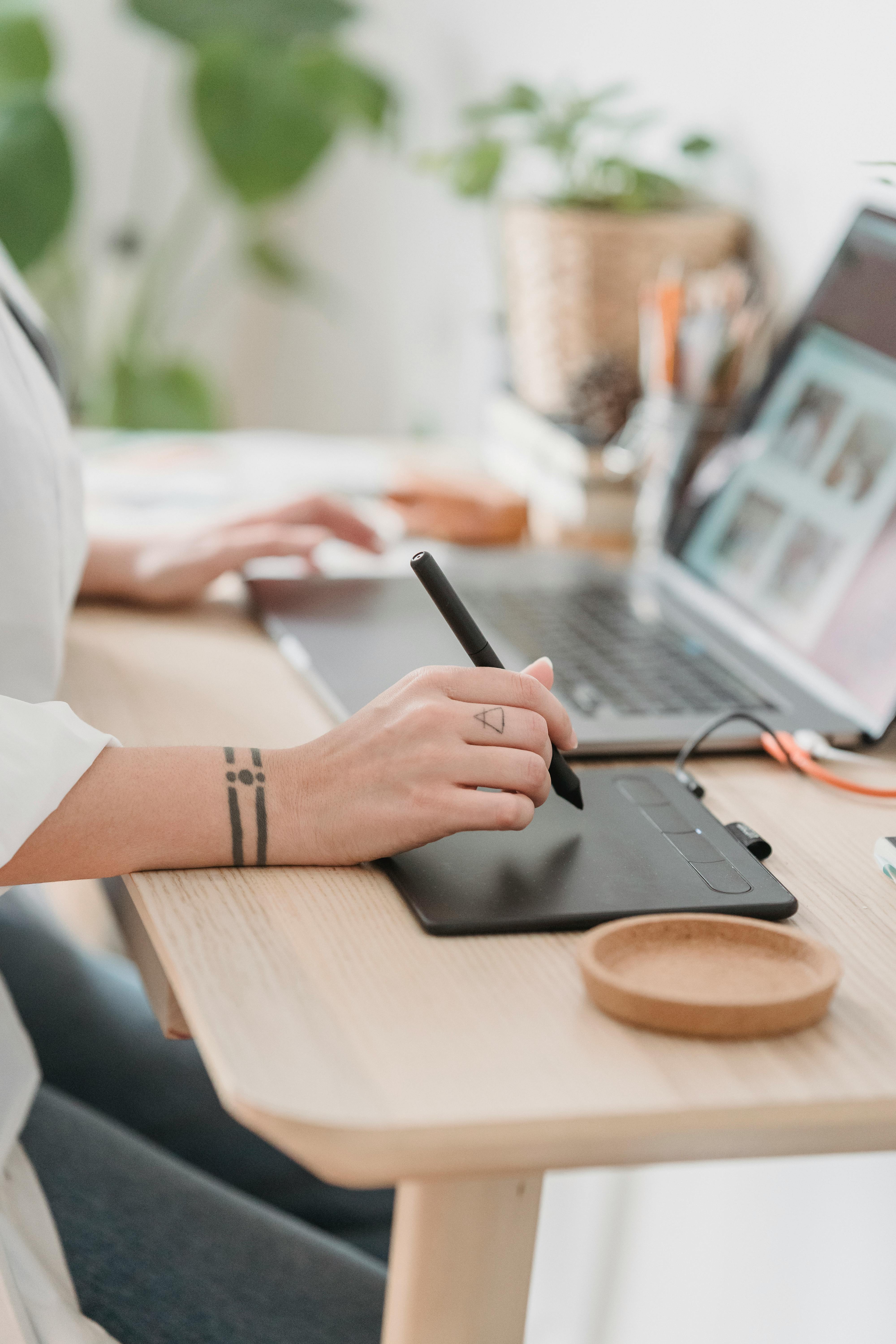 Storyboard Illustrator
Storyboard illustrators create storyboards either by hand or with a computer for video games, advertising, films, music videos and more. The field was once filled entirely with artist who would hand draw storyboards on paper, now digital animation is dominant. 
Storyboard artists use their skills to create an illustrated representation of the director's vision. They make a series of image-filled panels often using Photoshop. These panels are used to aid in planning all the shots through time. They are the foundation for the next stage in the animation process. 
A storyboard illustrator will likely have the following responsibilities:
Translate a scriptwriter's or director's vision into imagery
Collaborate with teams on projects
Edit drafts in a continuous creative process
Meet potentially tight deadlines for team projects
Editorial Illustrator
Editorial illustrators use their artistic abilities to create visual commentaries regarding current topics that are of public interest. Once only hand-drawn, these commentaries are now often done using computer software. An editorial illustrator communicates their thoughts on current events using images, often with no text. 
Magazines, ad agencies, newspapers or websites are typical employers for editorial illustrators. The commentaries might be satirical or humorous takes based on the economic, political, religious or scientific issues of the day. Many editorial illustrators are part-time or self-employed. 
Some typical tasks and responsibilities an editorial illustrator will have are:
Stay current on events or topics in the news
Create images from concepts you imagine
Work with a writer to create accompanying imagery
Meet regular, tight deadlines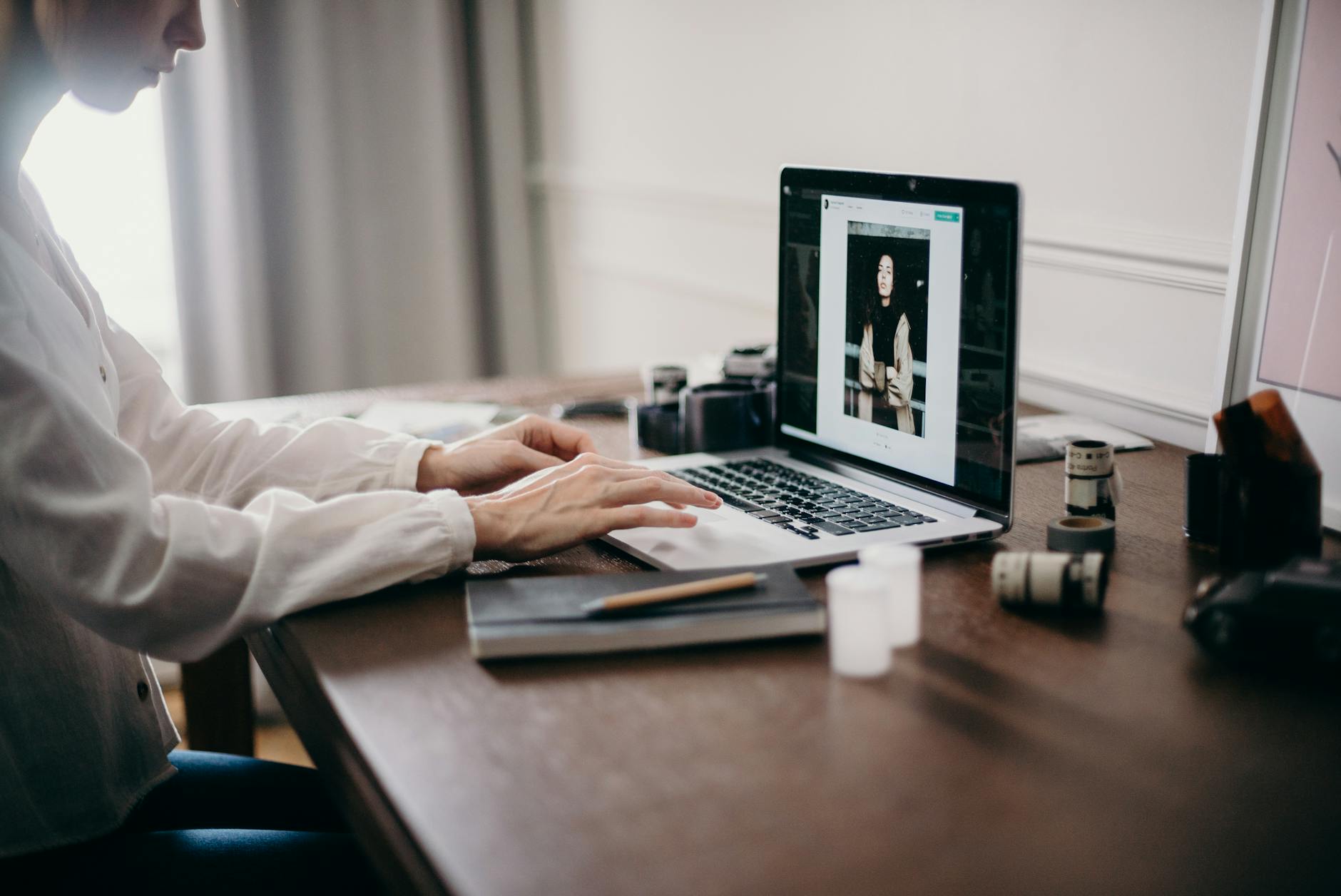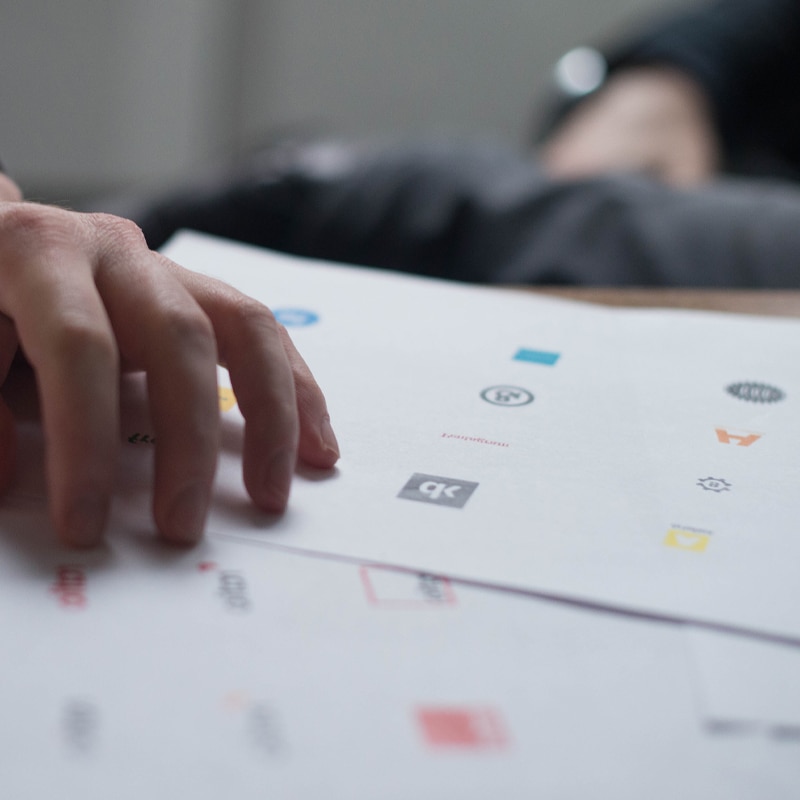 Cartoonist
Cartoonists work in the animation and multimedia fields to create films, animated shorts, advertisements, comics and more. They may work within large companies or be self-employed or commission-based. Some cartoonists do a mix of company work and their own freelancing. Newspapers, movie studies, magazines or advertising agencies are the type of places where cartoonists often work.  
To be a successful cartoonist, you'll need strong dramatic, comedic or critical talents as well as the ability to illustrate. Aspiring cartoonists should work to improve their communication and writing skills because often they may be required to write or edit scripts. 
Some common responsibilities and job duties of a cartoonist are:
Creating drawings from imagined concepts
Maintaining a professional portfolio
Communicating effectively within a team, with clients, and to viewers
Collaborating with team members, often other artists
Fashion Illustrator
Fashion Illustrators are essentially both artist and fashion designer. They create drawings and sketches of shoes, clothing and fashion accessories for designers, advertising agencies, magazines and other media. Fashion illustration involves drawing, painting, computer design and fashion all in one field. Work is typically commissioned to be used in fashion magazines and websites. 
Typically it is up to the artist which medium is to be used, whether that be charcoal, paint, pencil, or even computer programs like Adobe Photoshop. Most fashion illustrators work as independent contractors on short contracts, though some are hired full time. 
A few of the duties and responsibilities of fashion illustrators are:
Work with designers and art directors to create images
Draw, paint, and/or use computer software to convey ideas
Create and maintain a strong fashion illustration portfolio
Meet deadlines for clients and employers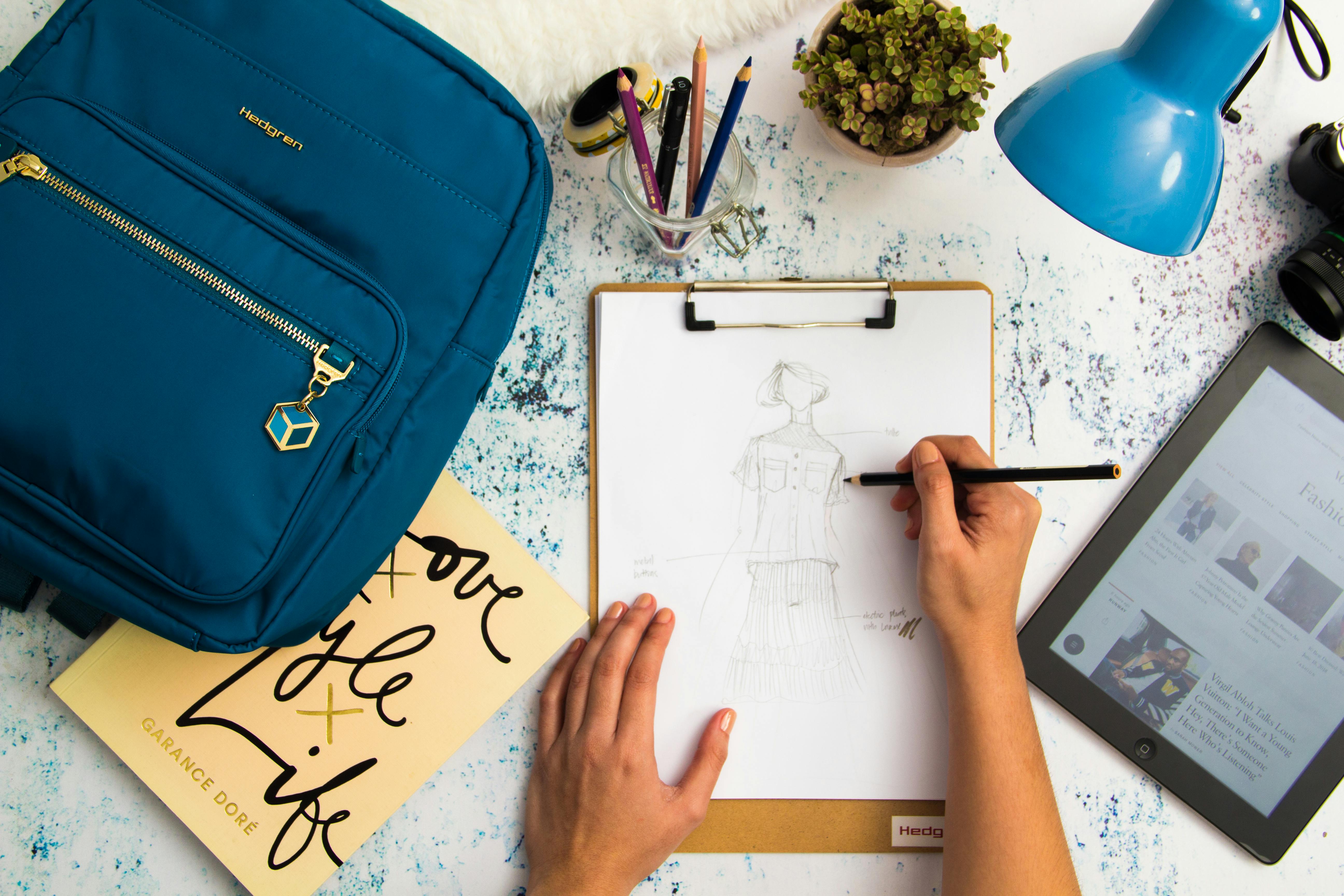 Related Fields
Some careers are very similar or adjacent to illustration, but not really considered a part of the field. Still, you would benefit from having training or skills in illustration if you were in one of these related fields.
Here are some careers that are related:
Art Director
Brand Identity Designer
Graphic Designer
Industrial Designer
3D Modeler
Computer Animator
Video Game Animator
Interior Designer
Product Designer
Packaging Designer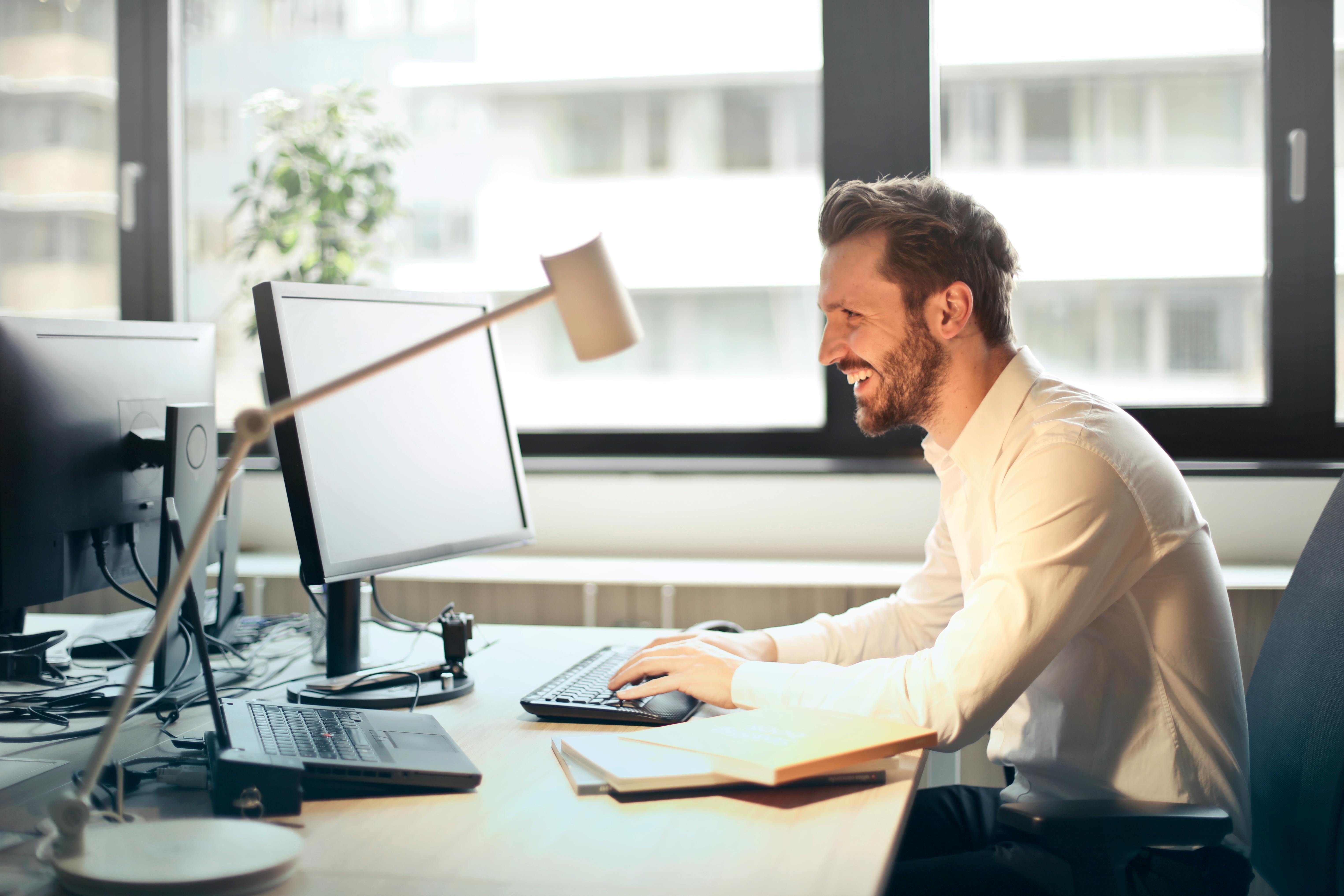 How to Start a Career in Illustration
If you're considering a career as an illustrator, it all starts with practice, and you should consider taking as many good art classes as you can stand. In New York City, even established artists keep their skills in shape by taking classes at the Art Students League. You want to be comfortable and fluid in the process of art-making and should consider taking on art projects for clients, as an illustrator ultimately makes art for others.
Ultimately, if you're serious about a career as an illustrator, you should consider a formal education that will help you develop skills and a body of work. Many illustrators are self-taught, but an Associate or Bachelor's degree in art, illustration, or a related field is useful for becoming familiar with professional standards. A strong portfolio is essential for professional work in the field.
What Education is Required?
You should be pretty familiar with the career opportunities in illustration. Now let's take a look at how to become an illustrator and what type of education you may want to get you there.
Illustrators don't all take the same path to their inevitable careers, but many begin their journeys in school. It is incredibly difficult to cultivate an artistic ability without some formal education or mentoring. You can find a program to fit your skill and education level to attend either online or in person.
Earning an associate or bachelor degree is often required to gain much traction in an illustration career. There are many certificate programs and courses available to learn certain skills, as well. Employers do like to see some type of verification of your knowledge and abilities.
Why is a Degree Important?
While a degree isn't necessary, it can really improve your chances of success in landing a career in illustration, especially if you are starting without experience or strong talent. If you already have experience and talent, you can benefit greatly with some mentored learning guided by professionals.
Aside from everything a formal education can do to improve your skills and knowledge, an illustration degree is a great and simple way to show potential employers or clients that you have training, ability and dedication.
How to Advance Your Career in Illustration
Are you already in the field, but are looking for a career booster? You've arrived at the right place. In the next sections, we'll go over a few ways you can help to advance your illustration career.
1. Hone Your Illustration Skills through Practice
If you believe you have all the education you need or want, you can always continue building your skills through practice. Illustrators and artists of all skill levels can benefit from some time practicing. You should never stop developing your abilities or seeking to build new ones.
If you're not aware of any new skills or knowledge that may help your success as an illustrator, seek out information. Participating in trade shows, galleries, or online events can help to steer you in the right direction. Following current trends is imperative to keep your work fresh and up to date.
2. Earn An Illustration Degree
If you are working in illustration but don't have a degree you should consider earning one. There are many reputable institutions that provide solid mentored learning and curriculums to help improve your career. 
Most illustrators have some education after high school. An associate degree can give you a nice foundation of knowledge and skills to refresh your approach to your professional development. A bachelor degree in illustration is very common for professional illustrators to earn, either in the beginning of their careers or later on.
3. Earn a More Advanced Illustration Degree
Do you already possess a degree? You can return to school and get a more advanced degree. If you have an associate, a bachelor is the next step. After that, you may want to consider earning a graduate-level degree.
Aside from the skills and knowledge you'll gain from furthering your education, degrees and other recognition from a reputable school will make you stand out to potential employers or clients.
4. Obtain New Skills with Specific Illustration Courses
If you are just hoping to find a way to gain some new skills or knowledge that is related to illustration but don't have time for a degree, you have some options. Individual courses focusing on the skill or technology you need to learn are available for you to choose. 
Sometimes an employer or a client project may require you to learn or brush up on certain skills or software. As a professional in illustration, you may want to take a course in Adobe Photoshop, or Illustrator to learn some of the new features of those programs. Maybe a project will be improved if you take a course in a certain unfamiliar medium, like Watercolor or Painting. Using individual courses allows you to pick the single skill or set of skills you want to learn.
How to Switch Your Career to Illustration
Many people start down one career path and decide to change to a career in illustration later. It might seem impossible, but many illustrators have taken to the field after spending time in another line of work. Some do illustrating part-time while continuing their other occupation. 
In fact, this is so common with almost any field that schools and colleges are well prepared for this type of person. Certificate programs are created with adult learners in mind. These programs can be finished in just a few weeks, which is helpful for people with busy lives. If this sounds appealing to you, take a look at our undergraduate certificate in illustration or our professional certificate in fine arts.
Career Resources
You can't have enough professional resources when planning a career path in illustration. An illustrator can always be developing a new skill, working on improving a portfolio, or networking. There are some great places to dig around if you have the time.
Established in 1901, the Society of Illustrators is the oldest non-profit organization that is dedicated to the art of illustration in the United States. Their mission is to promote the art of illustration and to appreciate the history of illustration. They use lectures, exhibitions and education to share their knowledge.
Some notable Society of Illustrators members are Rube Goldberg, Norman Rockwell, and N.C Wyeth. The organization's Museum of Illustration offers themed exhibits, art education programs and yearly competitions.
The Graphic Artists Guild is an association of graphic designers, photographers and illustrators. It is made of seven individual chapters in the United States and is a member of the International Council of Design.
The guild's primary purpose is to help graphic artists and other design professionals stay competitive in a constantly changing field. They help graphic artists and other professionals in design to shape and maintain successful careers by offering skills and support
The Association of Illustrators (AOI) is a professional body of illustrators in the United Kingdom. The AOI champions the illustration industry and illustrators using promotion, education and campaigning. They work to ensure fair treatment for illustrators and authors and facilitate discussions regarding fair terms in the industry.
Creating an Illustration Portfolio
How do you showcase all the skills you have to future employers or clients? The best way to do that is to create and promote an illustration portfolio that curates your best work.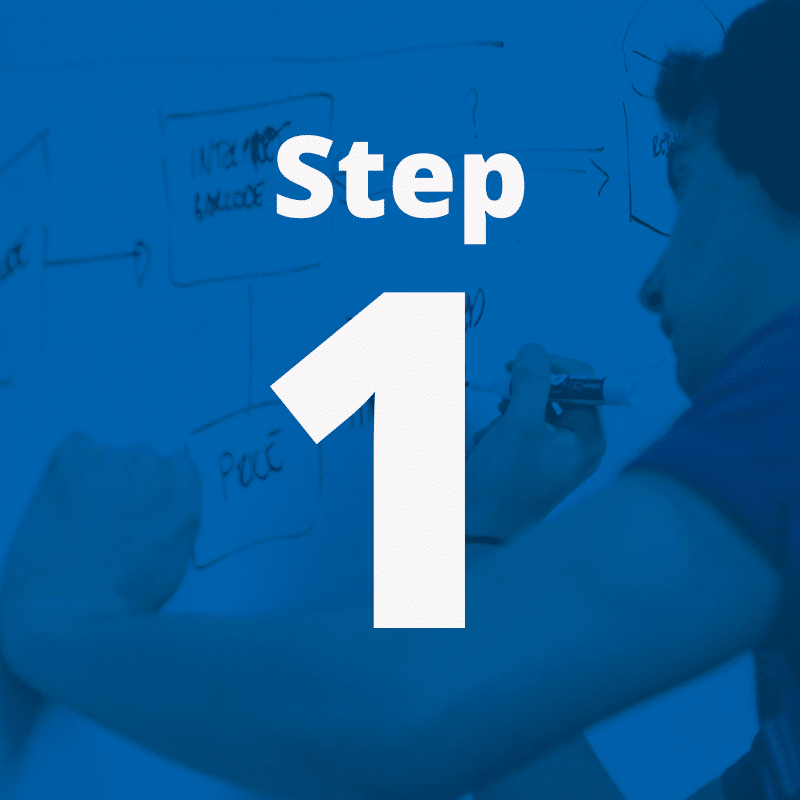 Create
The obvious first step is to create your portfolio and the work you wish to fill it with. Modern illustrators should have both digital and print portfolios, unless you are specializing in one or the other. You can display your print work online using photographs and show your digital work with prints. Having some overlapping pieces is fine, but keep some unique work in each portfolio.
Your portfolio should highlight your best work in a manner that makes sense and is visually pleasing. Don't get overly complicated. Let your work speak for itself. Choose a theme that pulls together all your work, but isn't distracting. If you have trouble simplifying your portfolio, try focusing on your specialized skills.
Promote
Once you create your portfolio you need people to see it. Learning to promote your work is important if you want to be successful. Thankfully the technologies of the modern world make it easy to share your work with anyone instantly. Social media programs, websites, messengers and other innovations are great for sharing your work globally.
Trade shows, galleries and other in-person events are great places to share your work, also. Consider the audience and, if possible, even design portfolios that speak to certain people. Show your relevant pieces to convey your specialized abilities to the people who need to see them most. Practice speaking about your work in a positive way. That may sound easier than it is in reality.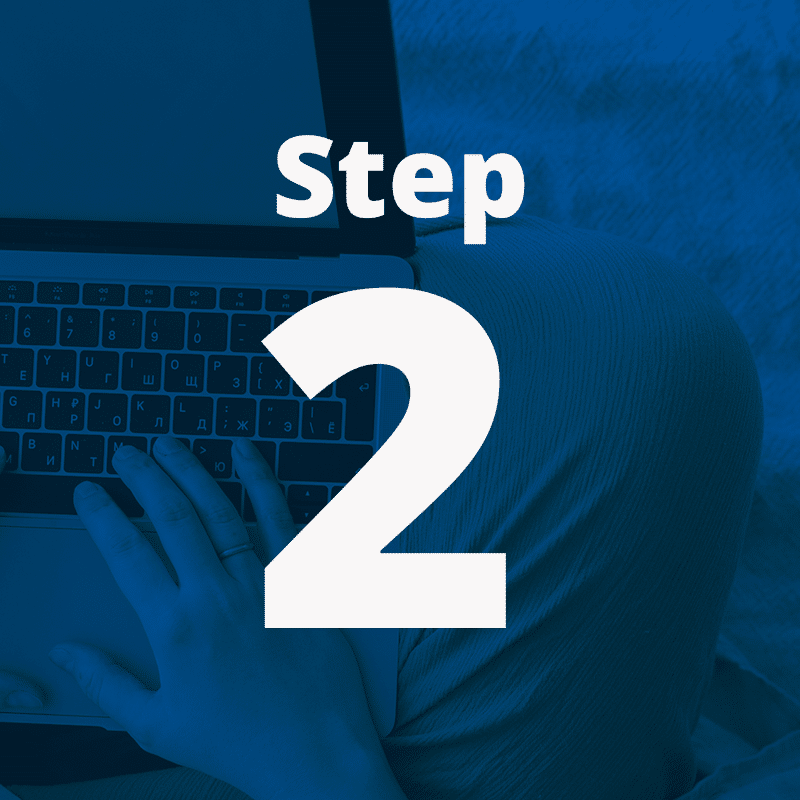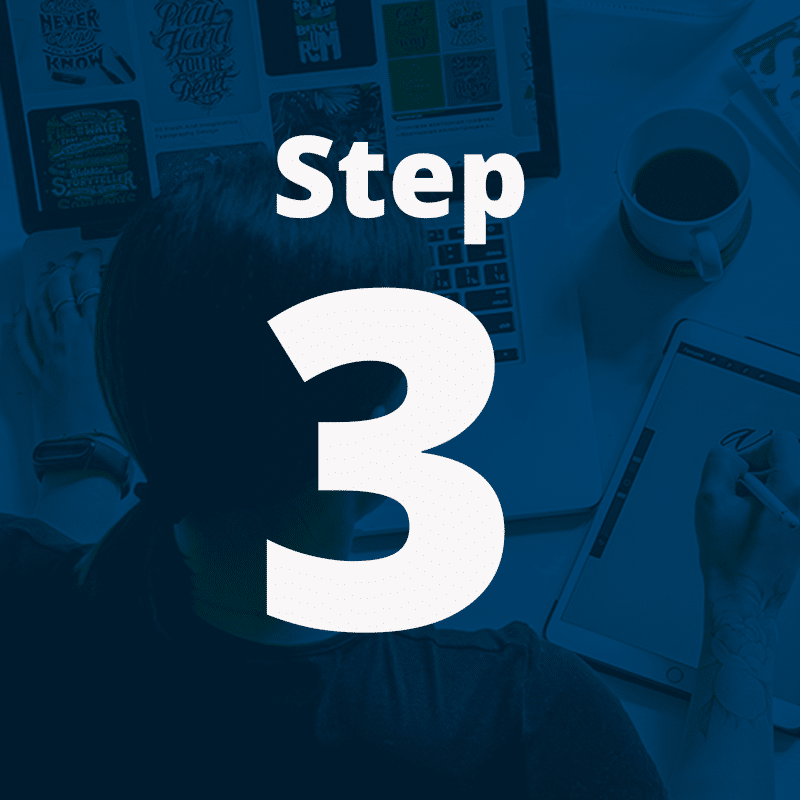 Evolve
No illustration portfolio is ever finished. You will need to visit and revisit your portfolio over time to freshen things up, add new work, or take a new approach entirely. As your skills improve you need to make sure you show your improvement to the world. Get feedback from people and use it to improve your display.
New trends will emerge so you should show potential clients that you are familiar with them. As technology improves and changes, new tools will be created. Demonstrate your ability to command new tools and trends in your portfolio.
Frequently Asked Questions
How long do you go to school to be an illustrator?
Most illustrators have some education after high school. Typically, they earn a bachelor degree, which usually takes around four years to complete. Having a degree is not necessary, however, it will help one excel in the field. 
Is an Illustration degree worth it?
Illustrators who earn advanced degrees are more likely to be successful and land better jobs. A degree can show your level of ability and knowledge to potential employers or clients. Considering the potential to increase wages over a lifetime, an illustration degree is worth investing in.
How do I start my own Illustration business?
It is important to learn how to operate a business on some level before starting your own. Most Illustration curricula will include some business courses to provide a foundation of knowledge for future business owners. Once you have the fundamentals of business and some illustration experience, you'll need to find some clients.
Available Programs
This guide was brought to you by Sessions College. Sessions College is a fully online, accredited school of visual arts offering an exciting range of degree and vocational programs in Graphic Design and related fields. Below is information on selected programs.
Bachelor's Degree in Illustration
The online Bachelor of Fine Arts (BFA) in Illustration program prepares new and current illustrators for their careers as professional creatives. This BFA program is designed to produce graduates with the skills and attributes for tomorrow's challenges: resourceful, adaptive critical thinkers who are prepared to excel in a professional environment, and whose work is based on effective research, problem-solving, and design methodology.
120-credit Bachelor's degree program, completed in under 4 years.
Customize your education plan to create a professional portfolio
Focus on research and presentation
Real world applications include work experience
Associate Degree in Illustration
The Sessions College Associate of Occupational Studies (AOS) in Illustration degree is an intensive two-year program for students seeking to enter careers in traditional and digital illustration. Developed for high school graduates and adult learners, the program offers a strong foundation in traditional drawing and painting and vector illustration, as well as a working knowledge of software and production techniques used by contemporary illustrators.
Comprehensive 72 credit, 2 year degree program
Includes Portfolio Review and Creative Business course
Financial aid and creative scholarships for students who qualify
Undergraduate Certificate in Illustration
The Undergraduate Certificate in Illustration provides a thorough foundation in digital and traditional illustration for computer artists. In just two semesters, you'll gain an understanding of the fundamentals of vector graphics, still life and figure drawing, color theory, composition, painting, and how to implement these concepts using today's digital arts software tools Photoshop and Illustrator. Students gain a valuable introduction to the practices and workflows of commercial illustrators.
Focused 24 credit, 2 semester program
Build a portfolio and advance your career
Financial aid for students who qualify
Vocational Certificate Programs
In the Professional Certificate in Digital Arts program, students develop a foundation in the technical and creative skills for digital art and illustration. Students explore the intricacies of Adobe Photoshop and Illustrator, building their understanding of color and composition through projects in traditional drawing and vector illustration.
Flexible 9-month program
Build a portfolio and advance your career
Payment plans with affordable monthly payments
Extend your program with an Advanced Certificate
Fine Arts Certificate Program
In the Fine Arts Certificate program, students gain a foundation in art theory and artistic technique. Students enjoy a wide-ranging training in drawing and painting that instills a rigorous, traditional approach to representing still life and human figure subjects with attention to critical concepts of line, mass, form, perspective, value, and composition.
Flexible 9-month program
Build a portfolio and advance your career
Payment plans with affordable monthly payments
Extend your program with an Advanced Certificate