Watercolor has a rich tradition dating back centuries, and is still enjoyed by today's artists for its unique color effects and wide range of techniques. In this intensive online watercolor course, you'll explore traditional techniques including various washes, glazes, scumbles, resists, and more, getting feedback from a professional artist to help you hone your skills and perfect each project. The class involves creating a series of complete watercolor paintings.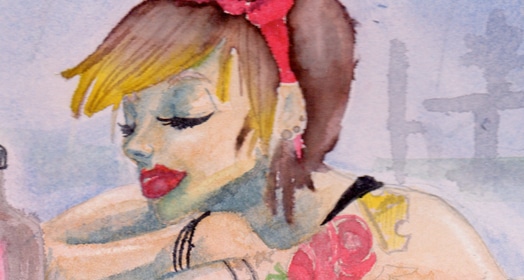 Student work by Eladia Laines
100% online
Project-based
Instructor-led
Credit-bearing: 1.5 Credits
Classes start January, April, and August
Instructor(s)
The course is taught by the following instructor(s):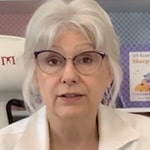 Anne Catharine Blake is an internationally published freelance author, illustrator, and designer.
LEARN MORE
Course developed by: Annika Connor
Take this course as a standalone or as part of the following program(s):
Essential Knowledge for Watercolor

Choosing the right materials is essential to creating watercolor art. In this first lecture you are introduced to the paints, brushes, papers, and other tools necessary. And you'll use them right away as you will also explore color's qualities and basic color mixing, and create a color grid. You'll gain an introduction to water to paint ratio and basic mark-making.

Special Techniques for Watercolor

Watercolor's wide range of techniques make this medium so versatile, and you'll explore many of them in this lesson, starting with mastering your brush strokes, correcting mistakes, and tips for underpainting. This week you'll learn to apply flat and graded washes, create interesting dry brush effects, work with wet-in-wet paintings, and use materials like tissue, plastic, and wax for infinite looks and style

Creating a Body of Work

The medium of watercolor is centuries old, and there is much to be learned from prominent traditional artists. While exploring many of these important figures, you'll learn to dissect their systems and apply historical influence to your work. Subject matter is explored, including why we learn representational painting and how to engage the audience with your subjects. Development of a series is also covered, and you'll apply what you've learned in the exercise, creating your own series of works.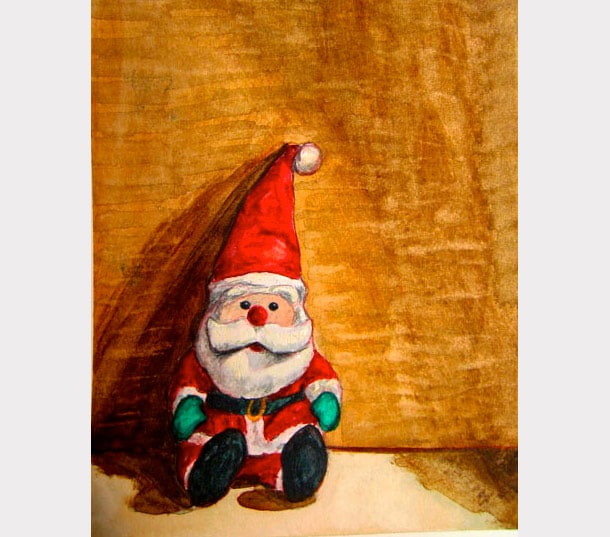 by John Esposito
What Are The Course Projects?
Creative projects in this course build from monochromatic or limited palette pieces, and studies in the use of flat wash, graded wash, and glaze or scumble, to painting a thematic series from imagination.
What Software or Supplies Do I Need?
Computer with Internet connection.
Watercolor paints, paper, brushes, and other art supplies (full list provided in the course.)
Basic experience in drawing and painting.
A digital camera (or ability to digitize film photos) to submit your project work digitally.
What Will I Learn?
Students in this course can expect to learn to:
Select appropriate materials for watercolor painting.
Create a color grid and demonstrate watercolor's unique color properties.
Mix colors, create an appropriate water:paint ratio, and load the brush.
Establish control over the brush and a wide range of brush marks.
Use drawing, blocking, and underpainting to prepare a watercolor painting.
Apply paint using washes, glazes, scumbles, textures, resists, and other important techniques.
Use historical influence and artist studies to shape your personal style.
Paint representationally and choose engaging subject matter.
Articulate your painting concepts in individual pieces and series.
Classes start January, April, and August
1.5 Credit Course
Project-Based: Exercises, Discussions, and Critiques
| Course Tuition and Fees | |
| --- | --- |
| Tuition | $510/credit |
| Registration Fee* | $200 |
| Total Course Price | $965 |
Registration fees are nonrefundable after 5 days from enrollment. All tuition includes a digital materials fee for course content.
Course Registration Form
To register for this course, use the form below to enter your information and desired start date. An Admissions Advisor will contact you to arrange payment and provide you with an Enrollment Agreement.
Frequently Asked Questions (FAQ)
What Are The Courses Like?
Our courses are project-based. In each course you'll enjoy a series of lectures, projects, discussions, and critiques designed to stretch your creative skills, earning college credit for your completed course.
How Much Time Do I Need?
Classes start January, April, and August, and this course can be completed as part of a 15-week term in 8 weeks. College credit from this course can be applied to a range of degree and certificate level programs at Sessions College.
Who Are The Instructors?
Our courses are developed and taught by our faculty of professional artists, designers, and photographers. This means that you'll learn in-demand skills, get feedback on your work, and build a portfolio of creative work.
Is Sessions College accredited?