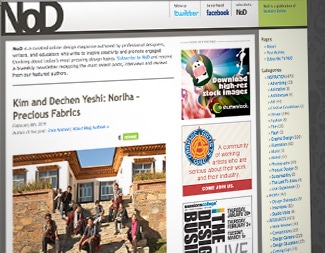 Our favorite design blogs for your information and inspiration.
Design Career Guide
Design Blogs
In this day and age, there's no more accessible source of opinion and expertise than a blog. And so, as a student resource, we asked Notes on Design Editor Hannah Shaffer to compile her list of 20 top design blogs for creative professionals.
Browse the categories below for great sources of design inspiration and information. You can navigate directly to your favorite category, or choose a blog from the list at random. Each blog features the best of the best in contemporary (and classic) design, from professional illustration to typography and web design.