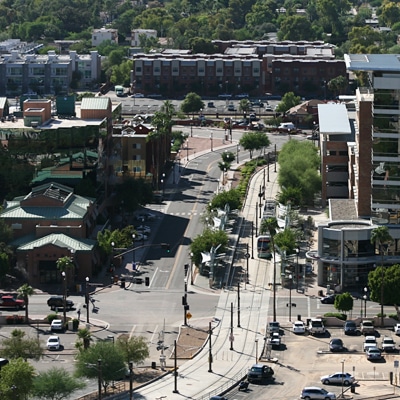 Academic Team
Education Team
They say that education is a creative act. Our Education Team is a team of art/design educators dedicated to making teaching and learning at Sessions College an excellent experience. It's our mission to strive for the highest standards in online content and instruction, and to empower the talents of our students and our faculty.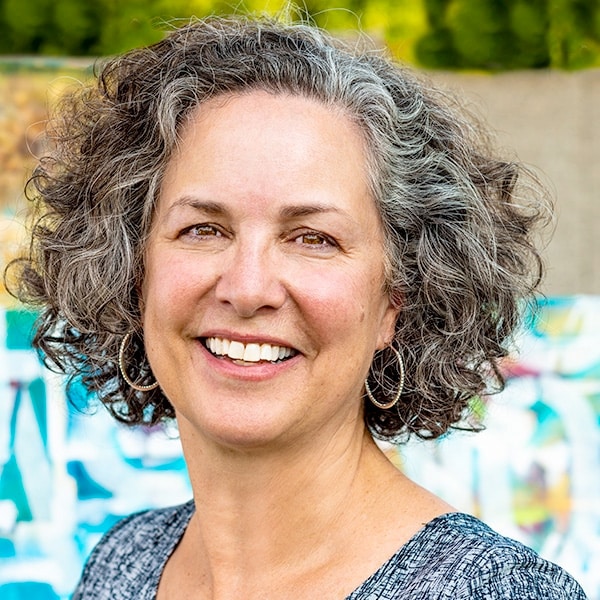 Meryl Epstein, Dean of Academic Affairs
(800) 258-4115 ext. 164
meryl@sessions.edu
Dr. Meryl P. Epstein is the Dean of Academic Affairs for Sessions College. In a dynamic and evolving role, Meryl is responsible for faculty training and evaluation, outcomes assessment, and curriculum development. Working with our Sessions College Faculty, Department Heads, and our Advisory Board, Meryl directs program planning and institutional improvement activities, providing academic leadership and guiding program development, accreditation, and more. Dr. Epstein is focused on helping the innovative Sessions College team to continue to achieve the mission of preparing design professionals. Meryl strives to inspire excellence and is consistently focused on supporting the existing creative and positive environment of Sessions College.
Outside of Sessions College, Meryl has extensive experience in design, education, and leading academic teams and has served as Dean of Academic Affairs, Program Chair, Doctoral Development Faculty, Art Director, Graphic Design Manager, Higher Education Faculty member (online and on-ground), Change Agent, and Exhibiting Artist/Photographer. Highlights from her career include implementing and leading the graphic design of three different museums (Scottsdale Museum of Contemporary Art, Arizona Science Center, and Arizona Historical Museum) and receiving the first Arizona AIGA fellow award. Meryl holds an EdD in Educational Leadership from Argosy University, MFA in Fine Arts (Photography) from Arizona State University, and BFA in Graphic Design from University of Illinois at Urbana-Champaign.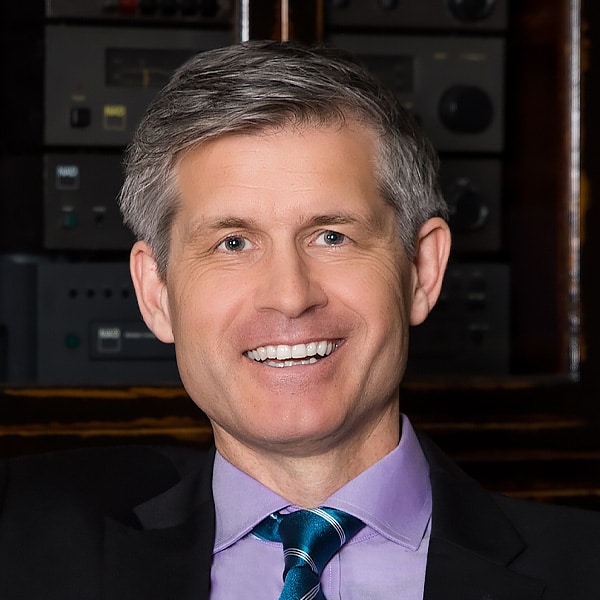 Gordon Drummond, President and Chief Academic Officer
(800) 258-4115 ext. 116
gordon@sessions.edu
Gordon Drummond has served as the President of Sessions College since February 2011. Gordon is an educator and instructional designer with a passion for art, design, and technology who joined Sessions in 2001. As President, Gordon's role is to provide the leadership to help our school directors achieve their goals in education, operations, marketing, and student services teams. His key tasks include managing accreditation, licensing, and relations with government agencies and other institutions, coordinating strategic and educational planning, and representing the school at conferences, seminars, Webinars, and other public events. Prior to Sessions College, Gordon gained cutting-edge instructional design and online content expertise in director roles at Kaplan, Inc., and LearningBrands. Throughout his career, Gordon strives to create a positive environment for teaching and learning and a culture of planning, execution, and accountability. Outside of Sessions College, Gordon has extensive experience in school accreditation. Since 2007 he has served on the Middle States Association Commission on Secondary Schools, where he was Commission Chair from 2013-15 and served on the MSA Board of Trustees. Since June 2017, he has served on the board of the Distance Education Accreditation Commission (DEAC). Gordon holds a Master's in English Literature from The University of Edinburgh in Scotland.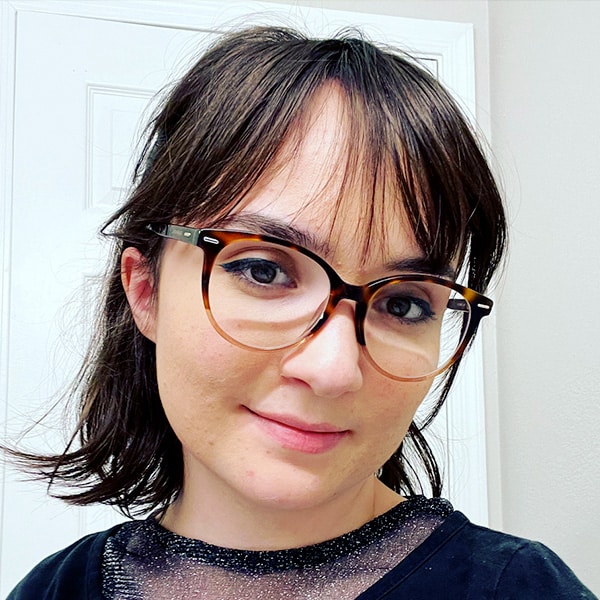 Lauren Hernandez, Manager, Faculty and Curriculum Development
(800) 258-4115 ext. 180
lauren@sessions.edu
Lauren Hernandez is the Manager of Faculty and Curriculum Development at Sessions College. Lauren is an artist, educator, and former middle-school teacher with a passion for everything art-related. Lauren holds two degrees in Art Education and Painting from Arizona State University. Her role as Manager, Faculty and Curriculum Development is to collaborate with the academic team to provide faculty support, serve on academic committees, facilitate credit transfer, and more. Ultimately, Lauren's goal is to help further art education in any way she can. Outside of work, Lauren likes to take care of her plants and hang out with her bird.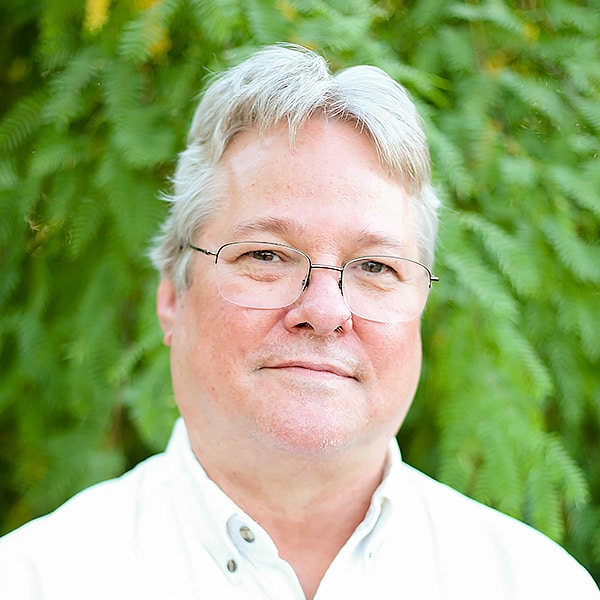 Mark Waters, Senior Manager, Course Development
mark@sessions.edu
Mark Waters is an artist, editor, and veteran of the publishing industry. Mark is the the Manager of Course Editing and Instruction at Sessions College, responsible for coordinating development and updates to course content and media with Sessions College faculty. In his role, Mark is responsible for maintaining the accuracy and effectiveness of instructional content and supporting course administration in the learning environment. Mark brings 23 years of experience in the newspaper industry where he created award-winning graphics and media for news stories. While working at the Arizona Republic, Mark used video production as a way to tell stories for their online affiliate. Mark earned a Bachelor of Arts degree with a major in Communications and a minor in Art from the University of La Verne in La Verne, California.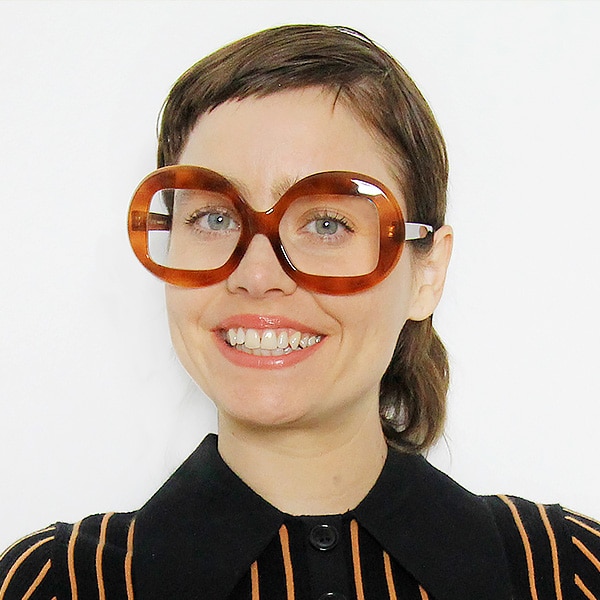 Madison Stratford, Course Editor
madison@sessions.edu
Madison Stratford is a Course Editor at Sessions College. In her role at Sessions, Madison ensures the course content follows current industry standards. Additionally, she is passionate about creating high-quality, intersectional, student-centered instruction. Madison is an intermedia artist and educator who has previously instructed digital arts and animation classes at Arizona State University and Maricopa Community Colleges. She obtained her BFA in Sculpture from Cornish College of the Arts in Seattle, Washington, and as a Merit Scholar, she also studied at the Victorian College of the Arts in Melbourne, Australia. Madison obtained her MFA in Intermedia Arts from Arizona State University in 2020, where her research focused on the ethics of Artificial Intelligence. When Madison isn't creating educational content, she enjoys learning foreign languages, traveling, visiting museums, and spending time with her family.