Independent Type Foundries to Know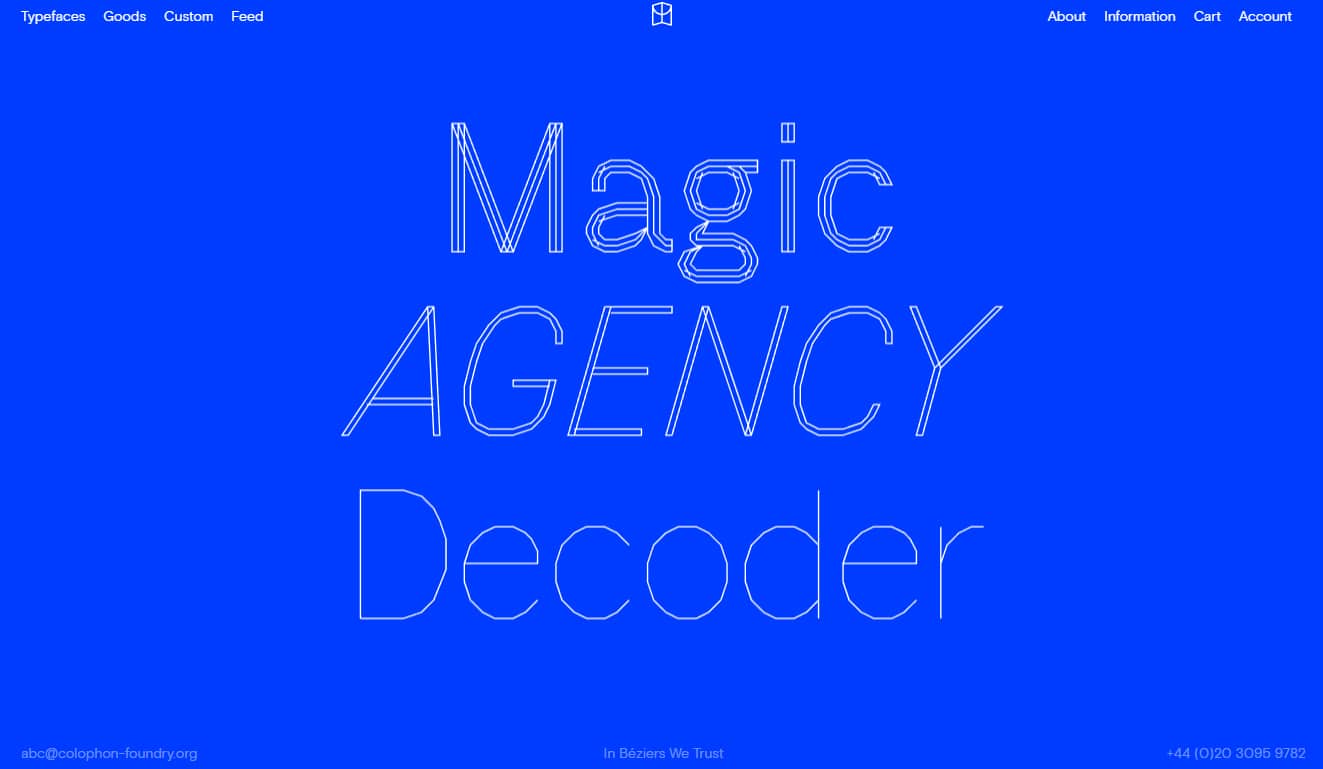 You can find quite a bit of information about fonts and using type on the world wide web, but it's not easy to find the best type resources and foundries. Independent and contemporary type foundries showcase and present the most creative and high-quality type design. An independent type foundry can present the work from up-and-coming designers or experienced typographers who have been working in the field for decades. What the foundries share in common is the presentation of thoughtful work that is the best in class or is really pushing the medium of type in new and effective directions. Here are a few of those foundries that showcase and sell exciting work.
The Colophon Foundry is an International award-winning type foundry based in London and LA. The Colophon Foundry was started in 2009 and is known for creating fonts that are both technically and aesthetically excellent. The collection is quite chic and on-trend with many lovely typeface choices for a range of project types. Typefaces are inspired by contemporary ideas and vintage lettering. Some of their most well-known and exciting offerings include Apercu, Archive, Lydia, Central Avenue, and Raisonné.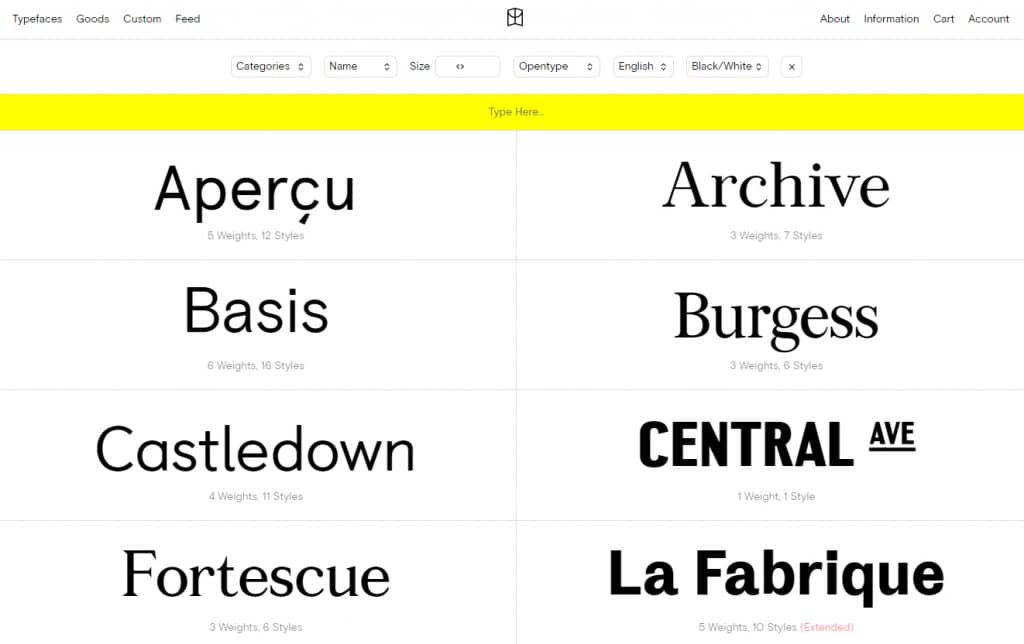 T26 was started in 1994 by Carlos Segura and is a completely independent type foundry that showcases and sells the work of many talented designers. The T26 library has quite stylish typefaces that have a lot of visual personality. "T26" stands for "Typography" plus "26" which is the number of letters in the Western Latin alphabet. Some of the excellent typefaces in their library include: Adagio, Kobern, Mostra Nuova, Almonda, and Spencer.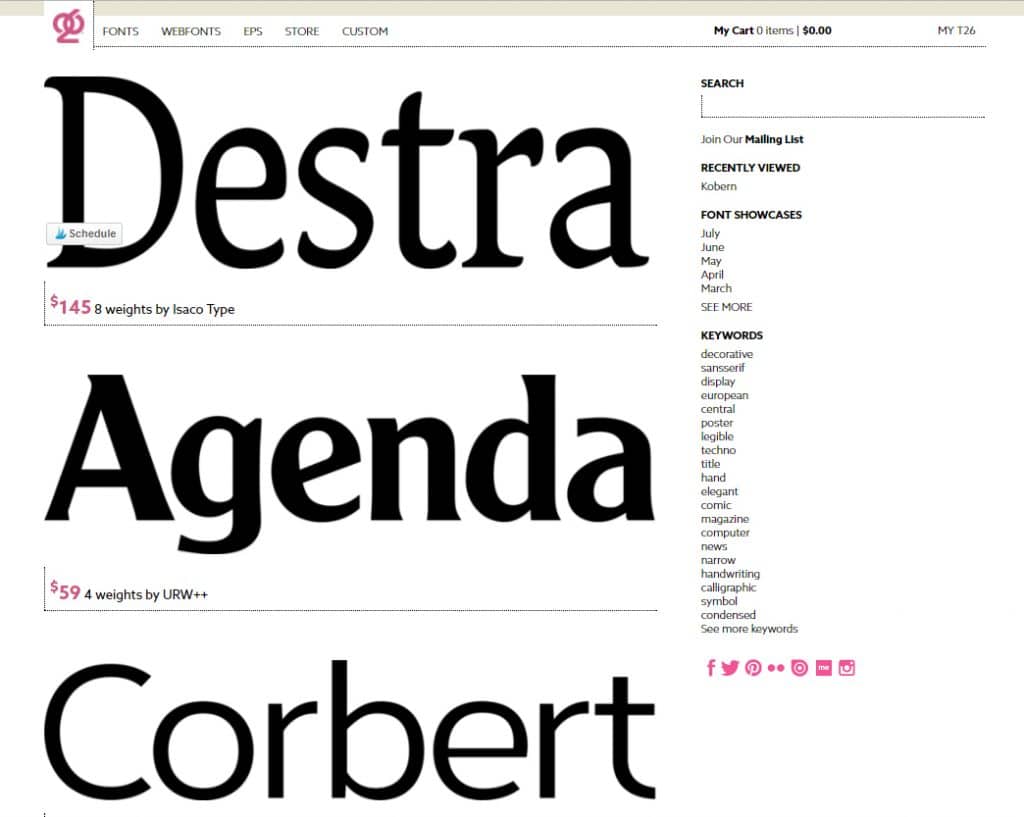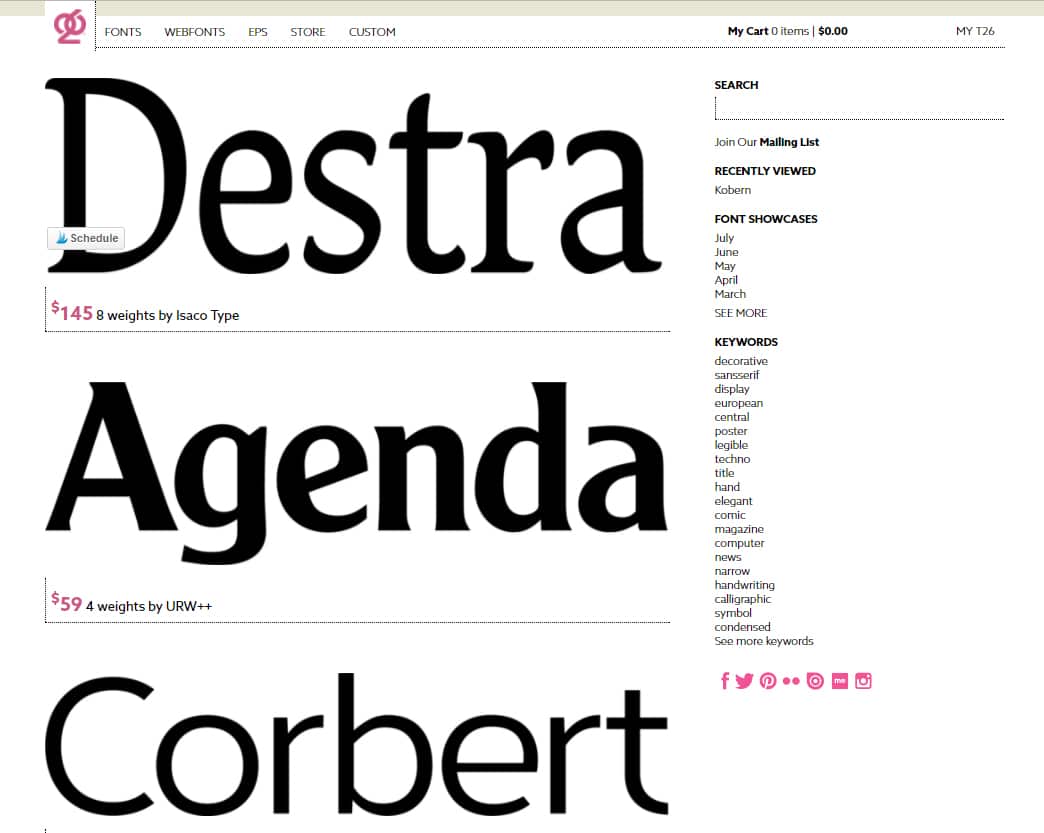 Hoefler & Co. make some of the most regarded, high- quality, stylish and timeless typefaces available. The collection holds over 1,500 typefaces for print, web, office and mobile. Hoefler & Co typefaces can be found everywhere and particularly in the world's foremost institutions and publications. Hoefler & Co were honored with a National Design Award from the White House and their typefaces are in the permanent collection of the Smithsonian Institution and the Museum of Modern Art in New York.  Some of their most well-known typefaces include Chronicle, Gotham, Sentinel, and Whitney.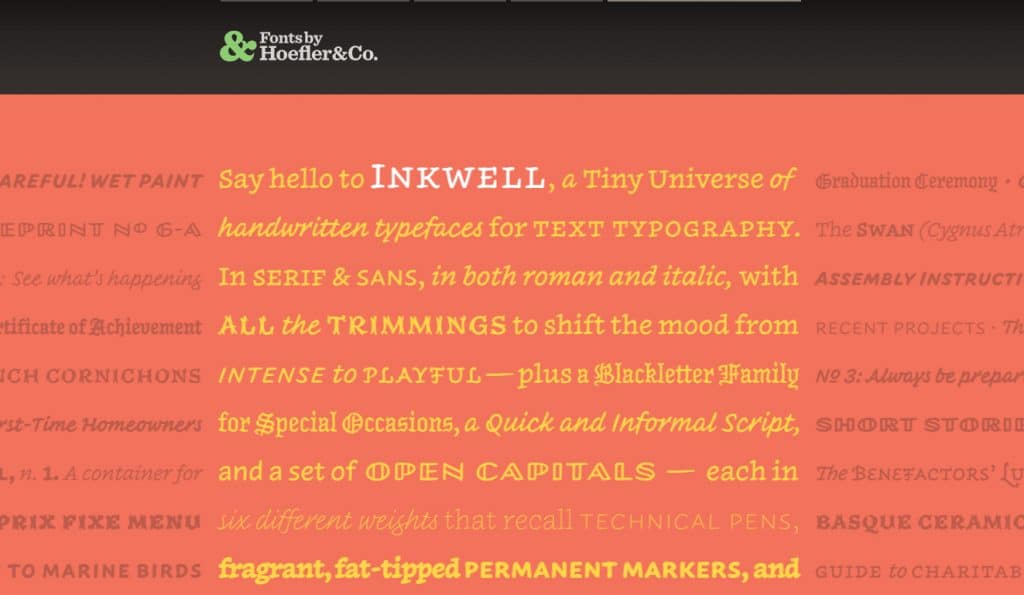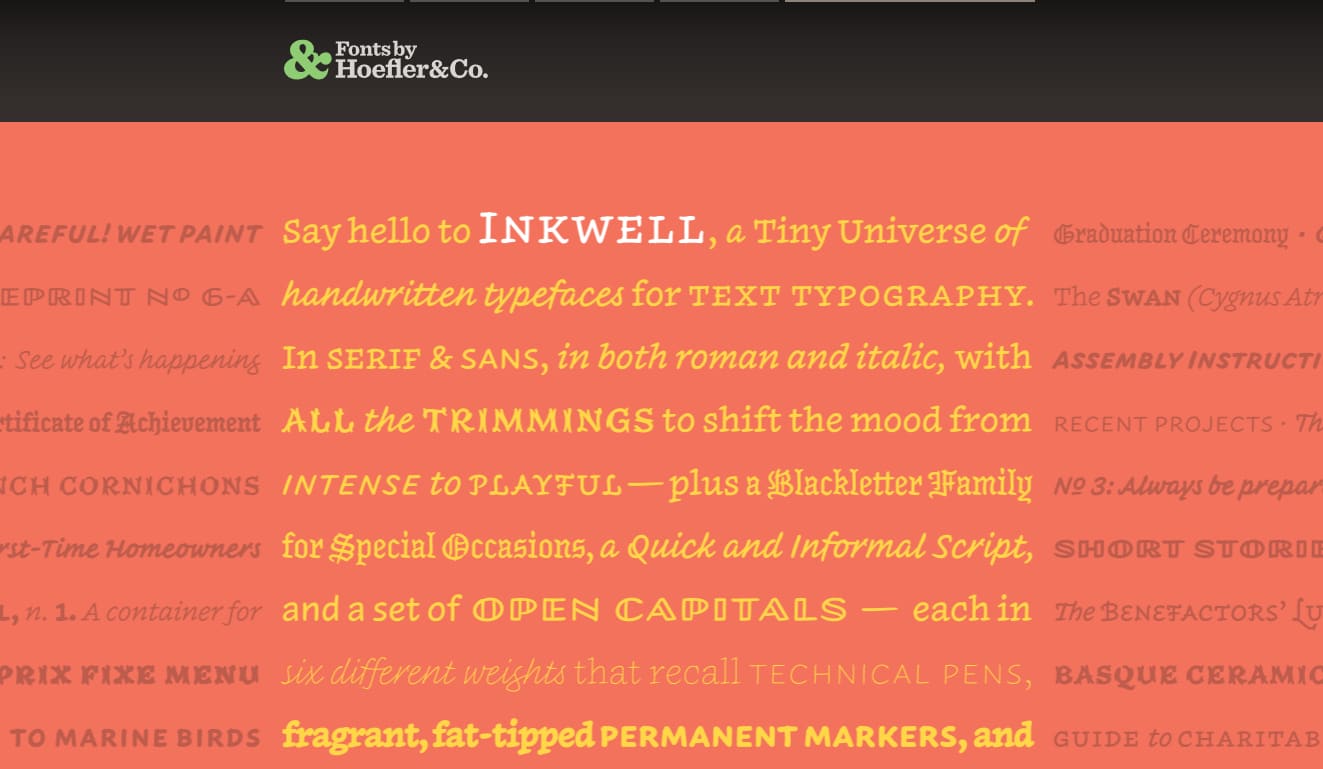 Font Bureau, out of Boston, has been a leading font foundry for over 25 years. The Font Bureau has designed custom type since 1989 for most major U.S. publications and its retail store holds some of the most well-respected fonts on the market. Some of their well-known typefaces include Agency FB, Benton Modern, Bodoni FB, Berlin Sans, and Farnham.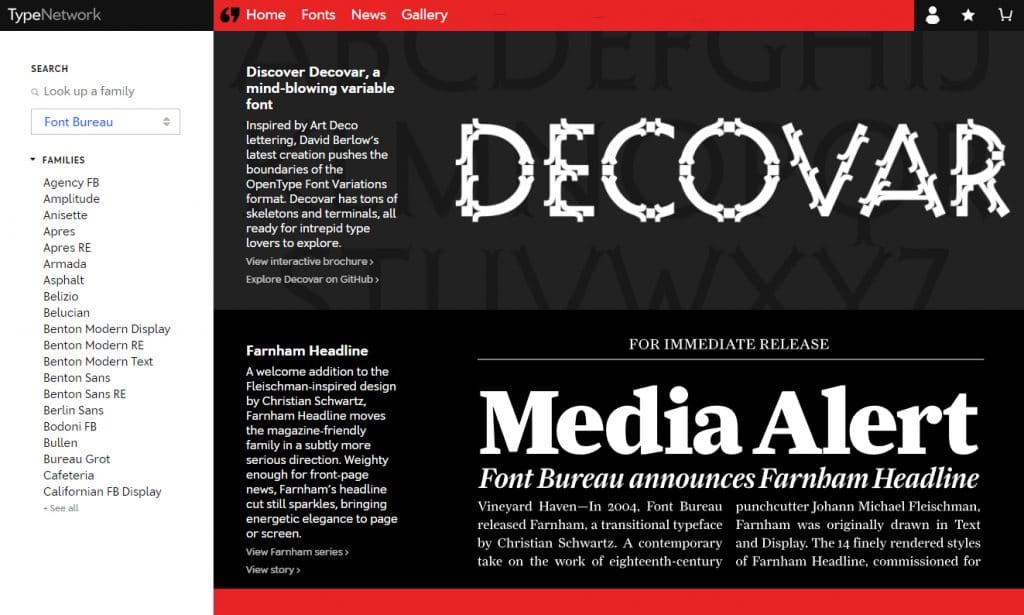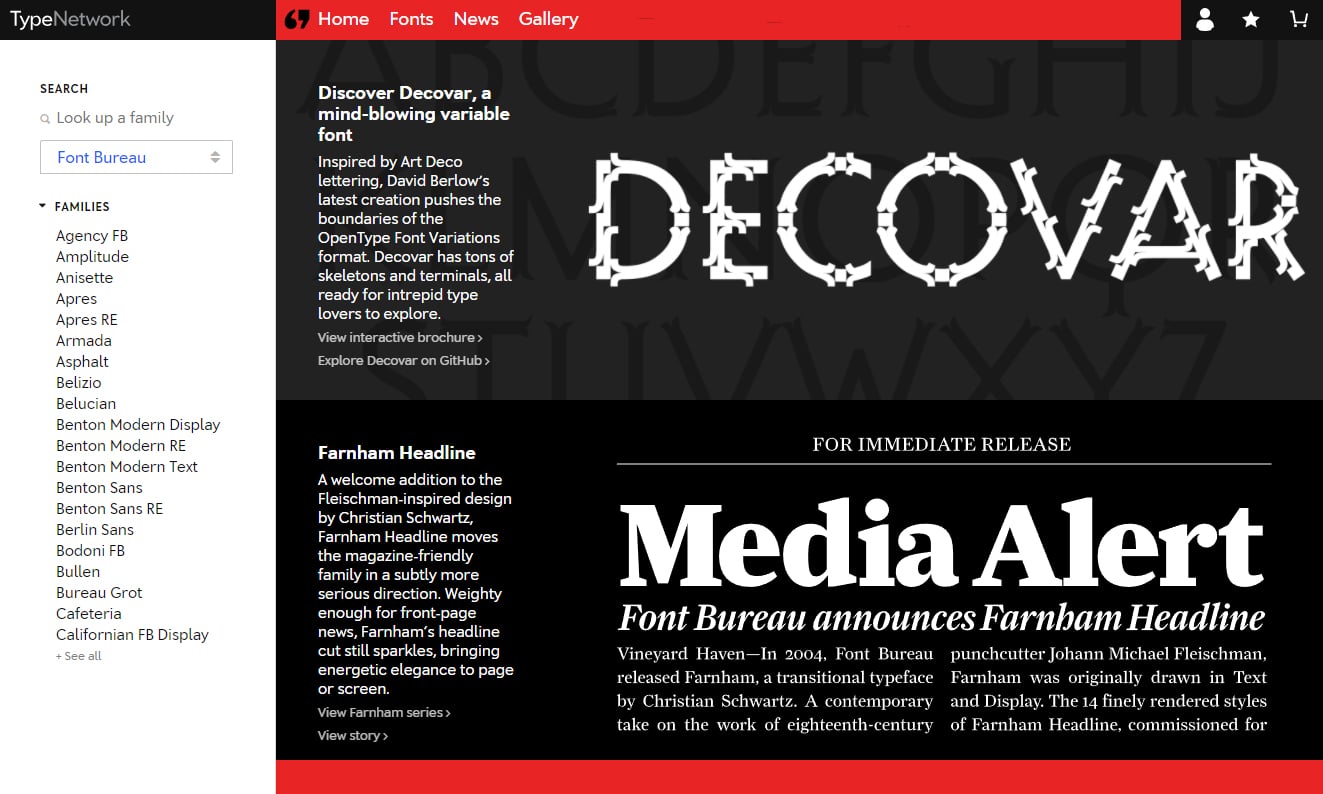 ExLibris is a font foundry by Jos Buivenga located in the Netherlands. exLibris has many premium fonts that are quite popular like Anivers, Calluna, Fertigo Pro, Museo, Museo Sans, and Museo Slab. ExLibris generously makes some styles of its fonts available for free.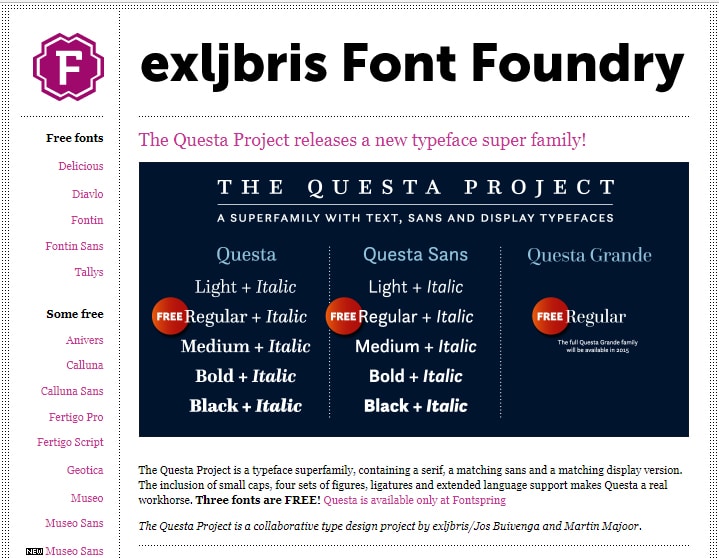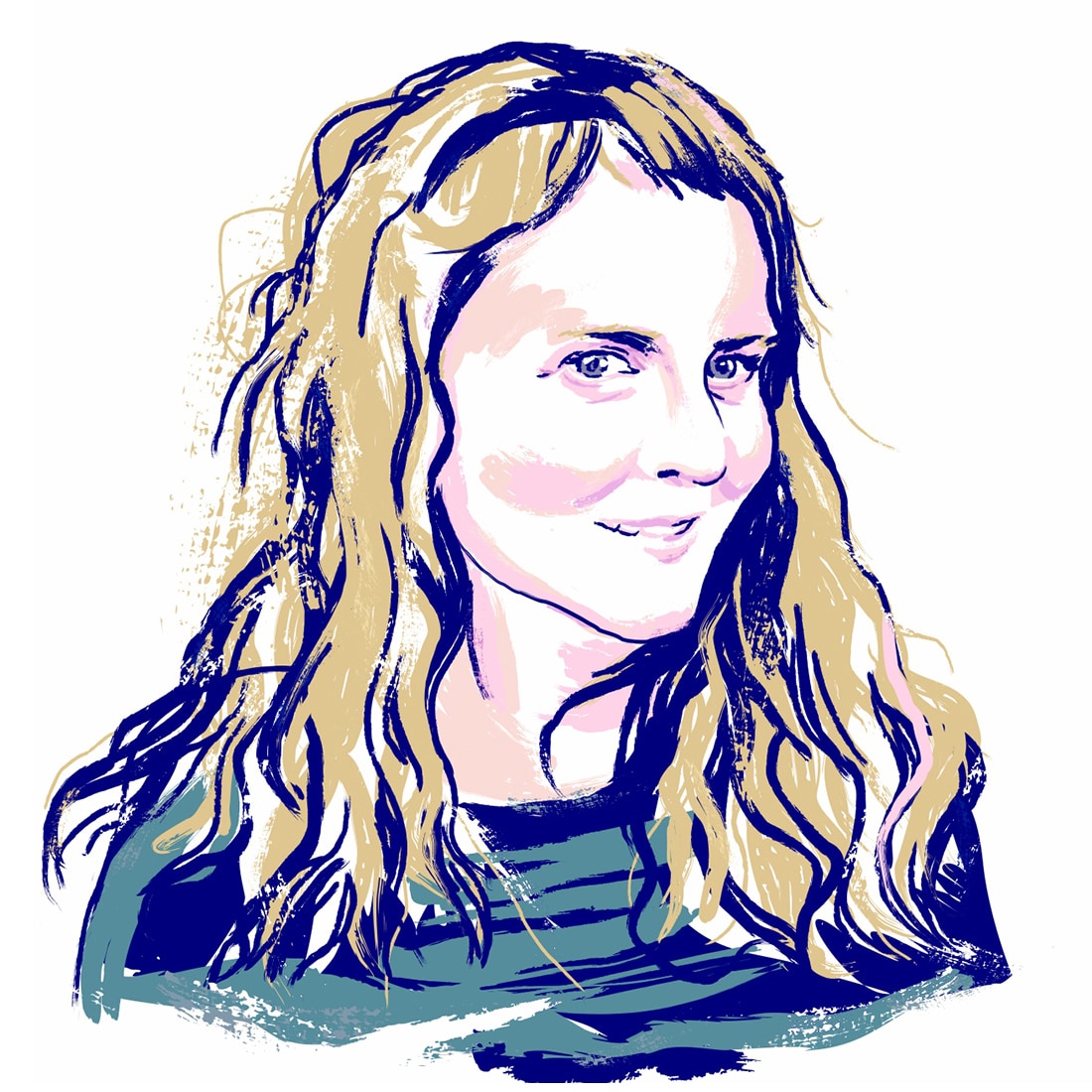 Margaret Penney is the Managing Editor of Notes on Design. Margaret is a teacher, designer, writer and new media artist and founder of Hello Creative Co.