Adobe Type Debuts Source Han Serif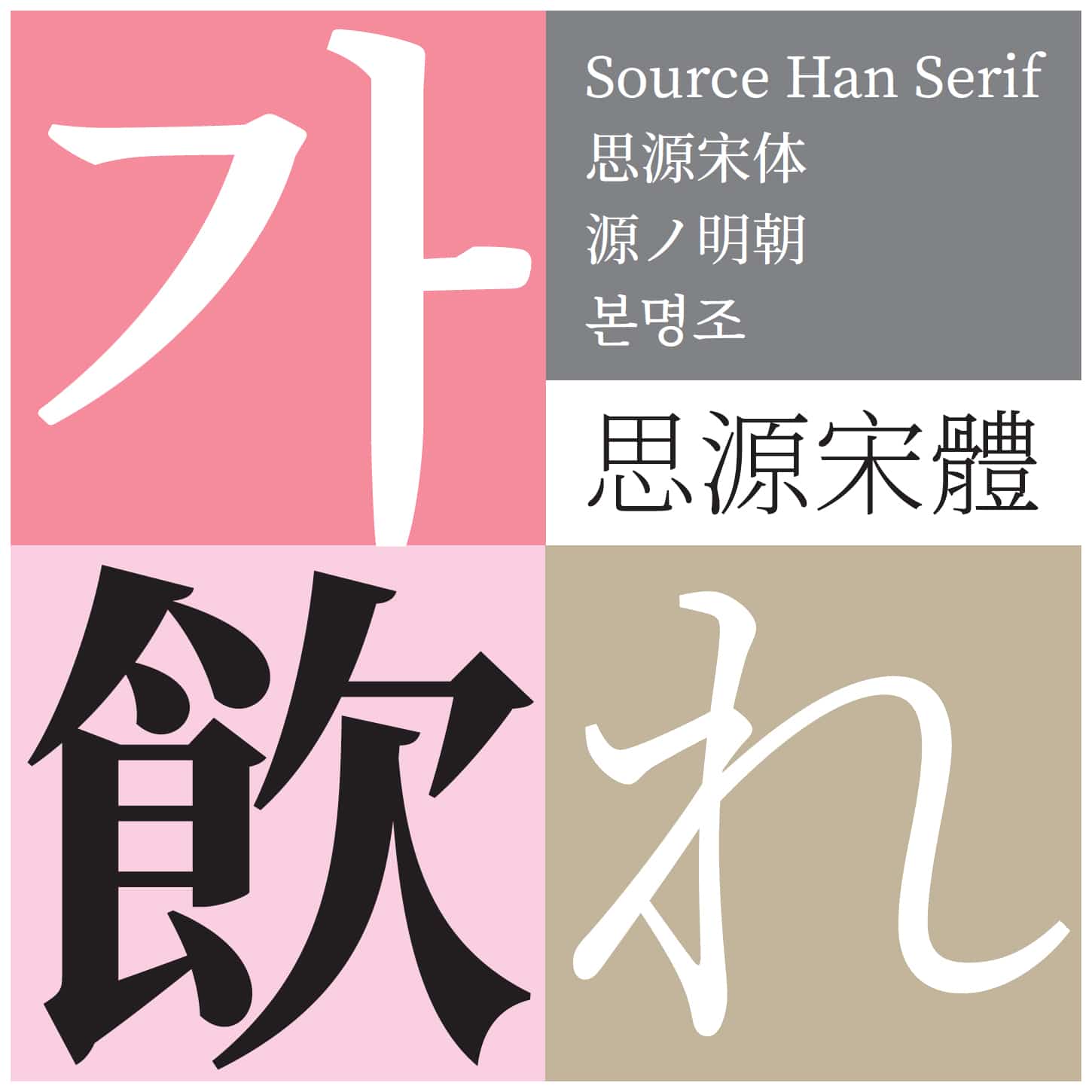 Adobe Type announced this week the completion of Source Han Serif, an open source pan-Asian typeface. Source Han Serif is the second typeface in the Adobe Type family to be a completely multi-lingual and unified typeface for all of East Asia, the other typeface, Source Han Sans, is a sans serif version.
Source Han Serif is created for use with four different East Asian languages: Simplifed Chinese, Traditional Chinese, Japanese and Korean. The typeface has over 65,500 glyphs and seven weights. Source Han Serif was crafted with the utmost care to highlight the similarities of the letter forms of each language while at the same time appreciating the beauty of their differences as well.  The typeface was designed for screen but, unlike Source Hans San, has a more artful, detailed and hand-made appearance that looks lovely in editorial and book design as well.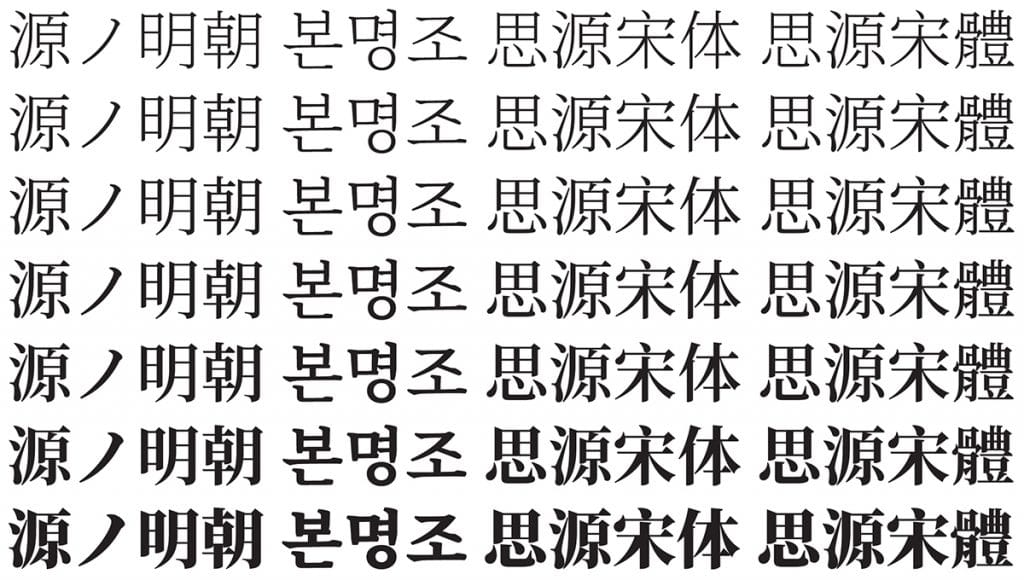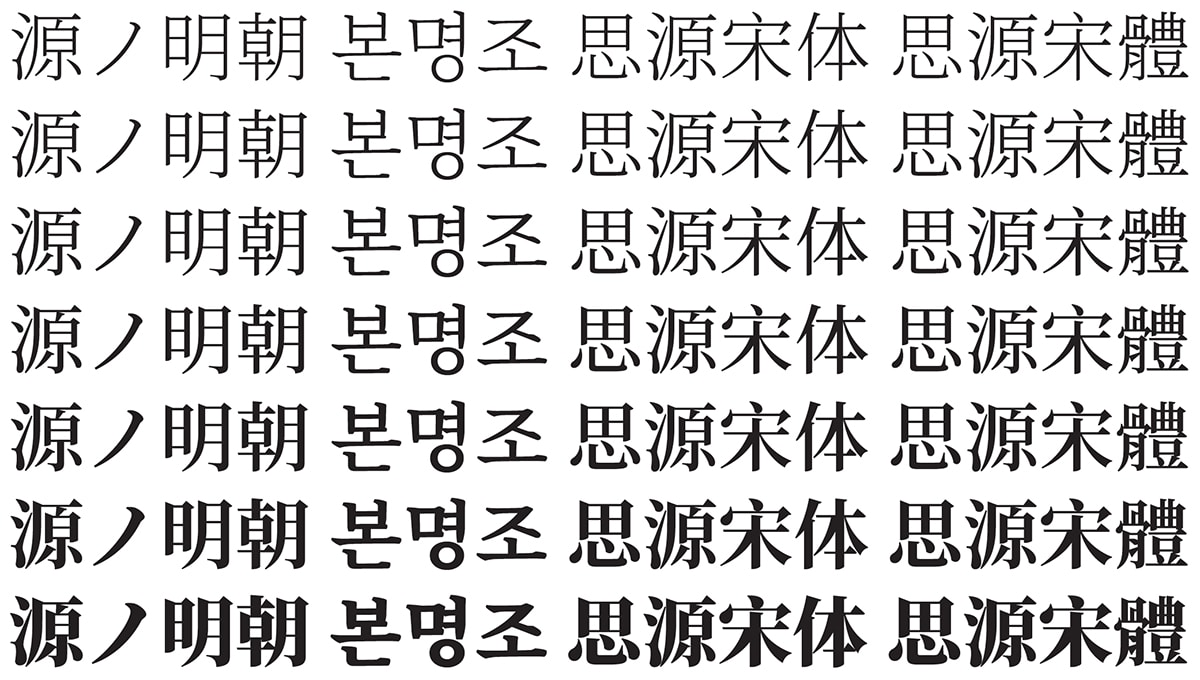 Creating Source Han Serif was a great undertaking made possible with Google and its Google Noto font project. Google Noto's work is in the development of premium quality and universal typefaces that easily change from language to language consistently across any device. Creating unified typefaces makes it much simpler to publish written and typographic content Internationally that displays well, without the need for additional translation or multi-language features.
The fonts are available for free via Typekit and also GitHub.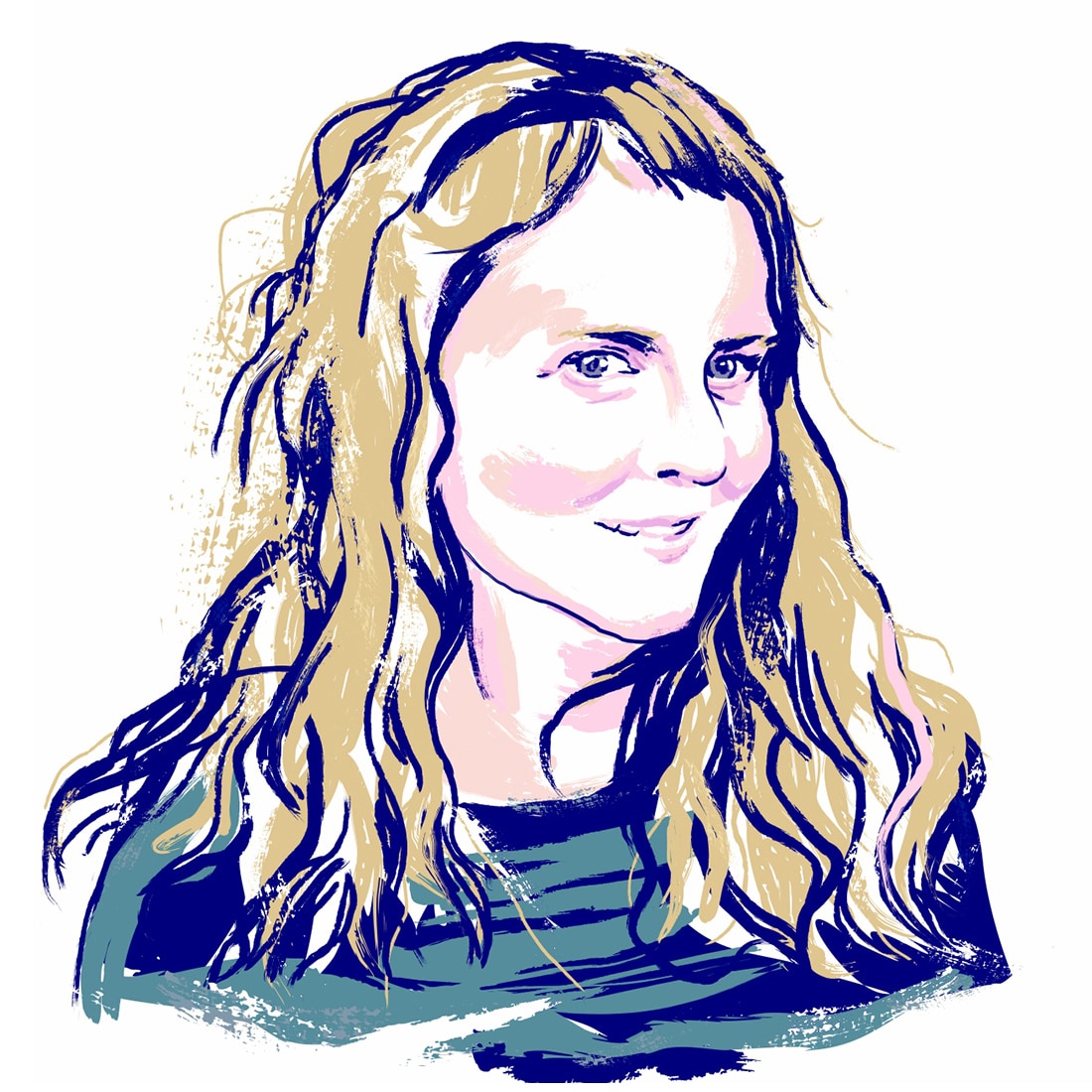 Margaret Penney is the Managing Editor of Notes on Design. Margaret is a teacher, designer, writer and new media artist and founder of Hello Creative Co.