Best Folio Sites for Photographers
Web designers have been creating photography websites for years, in fact designing photo websites is likely many designers' favorite kind of project. It's no wonder then that there are so many great website options for photographers. We've rounded up some of the latest and best options out there, ones that require zero coding and others that will take a little bit of effort but make up for that effort in design customization.
Adobe Portfolio @ Behance
https://www.myportfolio.com/
Adobe recently rolled out its new Portfolio product that makes creating a website for a photographer, designer and artist effortless and fast. You can choose between a small selection of templates that all have a fairly current, clean and minimal design style. I imagine that in the next year more templates will be offered but for now they are including only the most popular layout options and features found in this type of site. Adobe Portfolio is free for any Creative Cloud subscriber and fully integrated with one's Behance portfolio.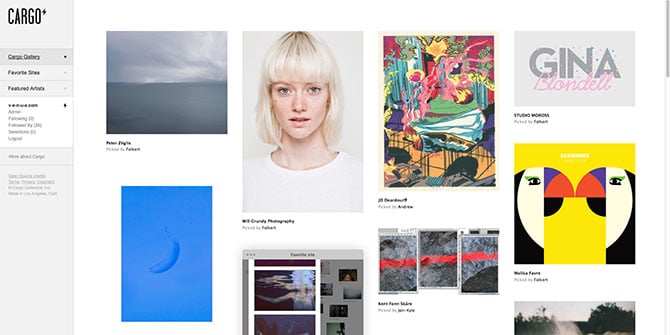 Cargo Collective
http://cargocollective.com/
Cargo Collective has been around for some time and has an excellent reputation as being one of the best platforms for photographers and artists to showcase their work. The templates available on Cargo are smartly designed specifically for creatives and look great. In order to have a Cargo site, you have to apply, but if accepted you're also connected within their network to a lot of other talented folk.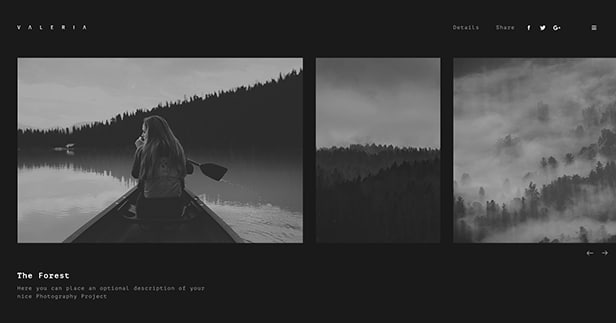 Valeria WordPress Theme
http://themeforest.net/item/valeria-photography-wordpress-theme/15434660
Wordpress themes are a good option for a few reasons. With WordPress, you install the theme and upload your images to your own website, not a third-party web service. Having your own WordPress site on your own host makes it easier to track traffic to your site.  You also have much more control over the design look and feel and can customize the site more easily.
Now that so many WordPress themes come installed with Visual Composer it is less likely that you will need to know how to use code to customize the design either.  A stunning Wordpress theme for photographers that was recently released is Valeria. The design is minimal and elegant and makes use of the screen real estate to make the photography center stage.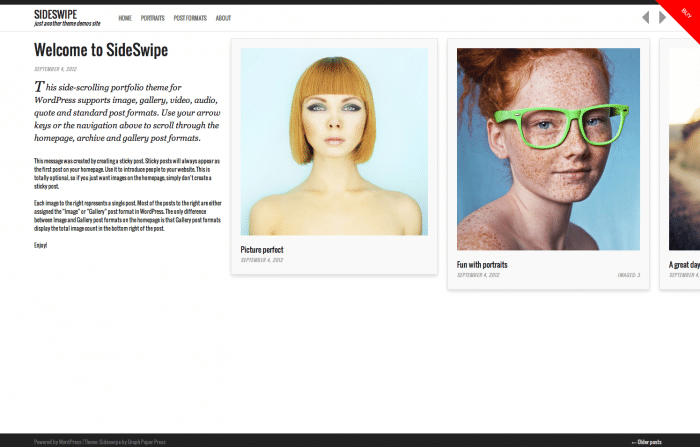 Graph Paper Press
http://graphpaperpress.com/
Graph Paper Press offers a nice selection of WordPress themes that are created with photographers and artists in mind. The designers and developers at Graph Paper Press have a lot of experience creating Wordpress sites and when you purchase a theme you also receive customer support from their knowledgeable team—this can really help if you are trying to create the site by yourself. The sites also come bundled with a number of useful add-ons like SEO optimization.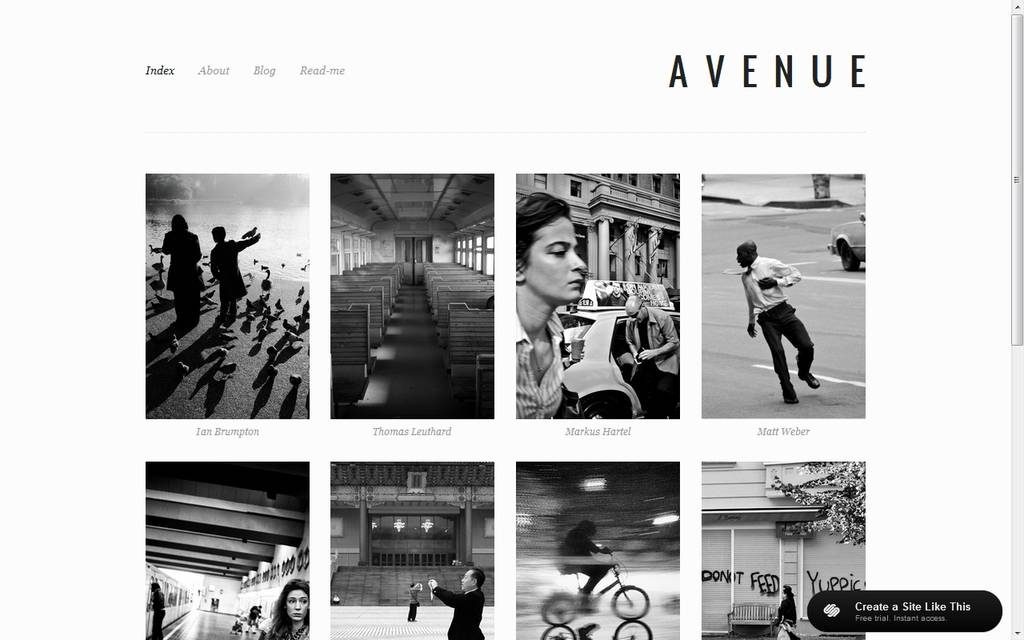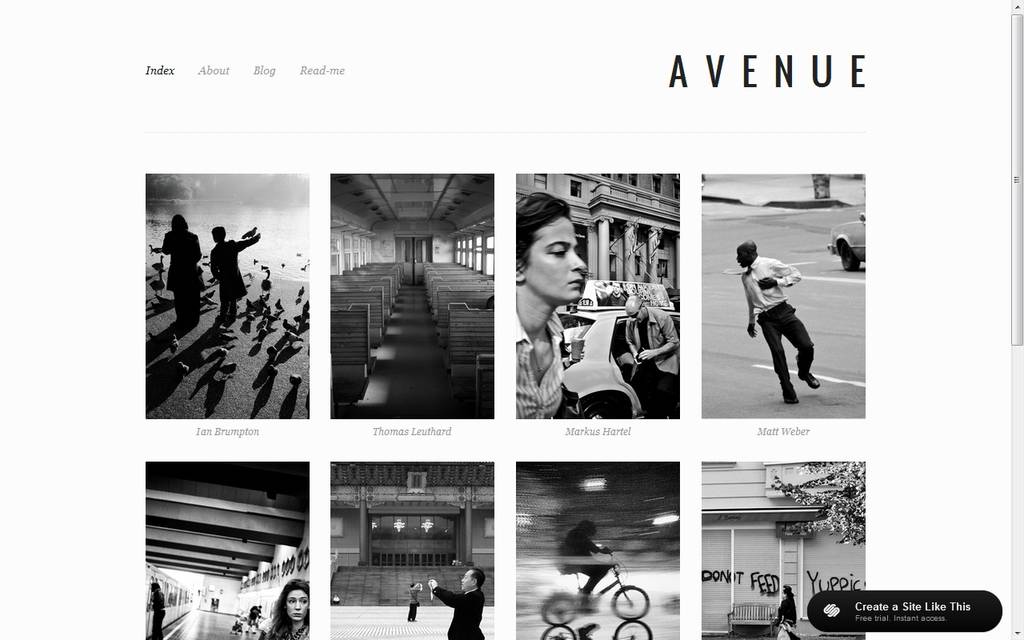 Squarespace
https://www.squarespace.com/
Last but not least is Squarespace—a web application similar to Cargo Collective however one does not need to be approved to be part of their network of sites. The designs at Squarespace are very on trend in style and they have a lot of templates to choose from. The one drawback of a SquareSpace site is that it's not as easy to customize the look and feel like with a WordPress site. Squarespace also requires a subscription, which can cost more over time than a WordPress site.
In reality, all of these options would be a good choice for a photographer. If you are trying to sort out what kind of portfolio you'd like you may want to ask yourself some questions to narrow down your choice:
Is it important to be able to customize the design a lot? Or do I want to make something quickly that looks pretty good?
Am I interested in being part of a collective of other talented photographers and artists?
Do I want to have access to my site user traffic?
Do I want my photography to be on my own server?
Do I want to have access to a dedicated support team?
Do I want to pay a monthly subscription?
Your answers to these questions will make it more clear what is the right choice for you.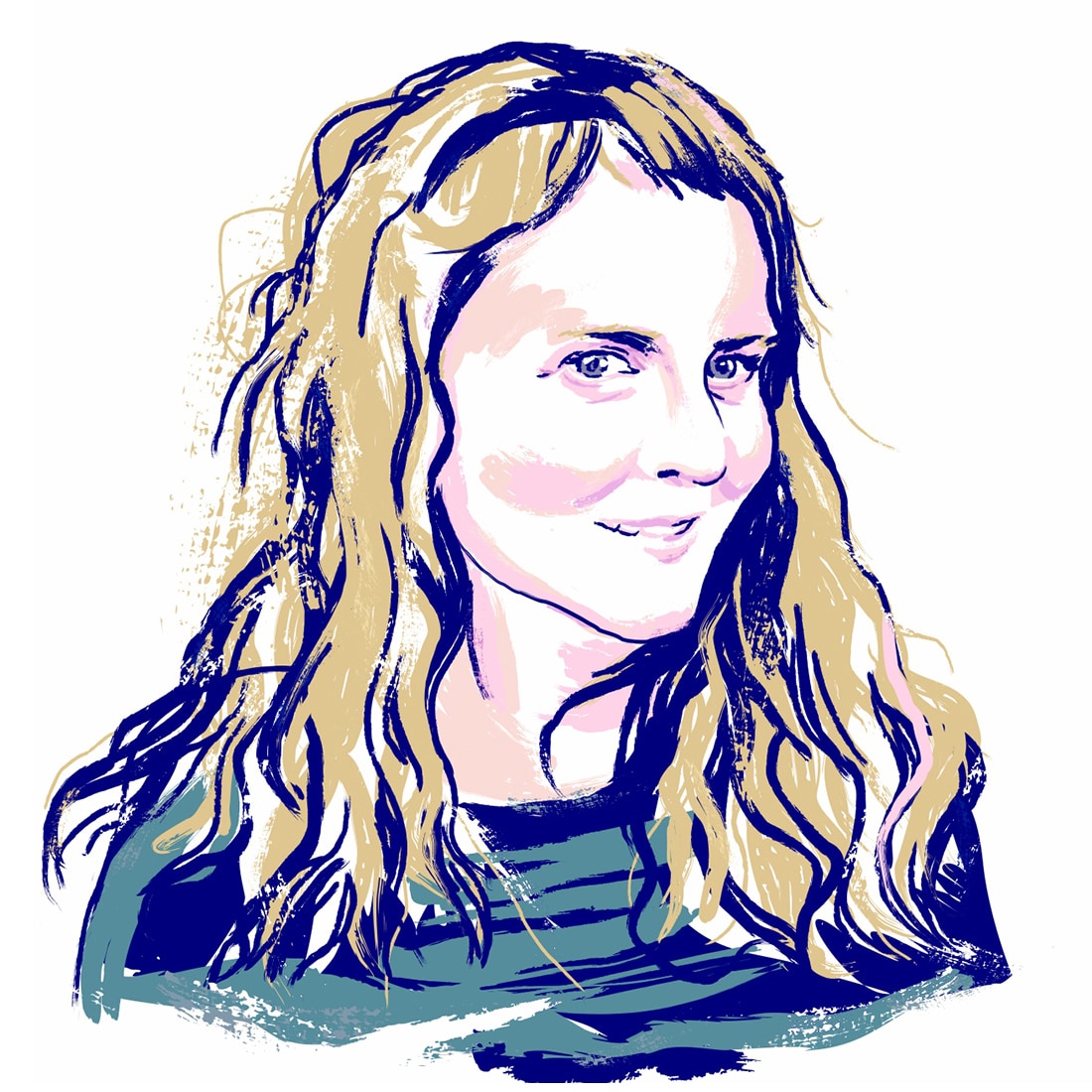 Margaret Penney is the Managing Editor of Notes on Design. Margaret is a teacher, designer, writer and new media artist and founder of Hello Creative Co.