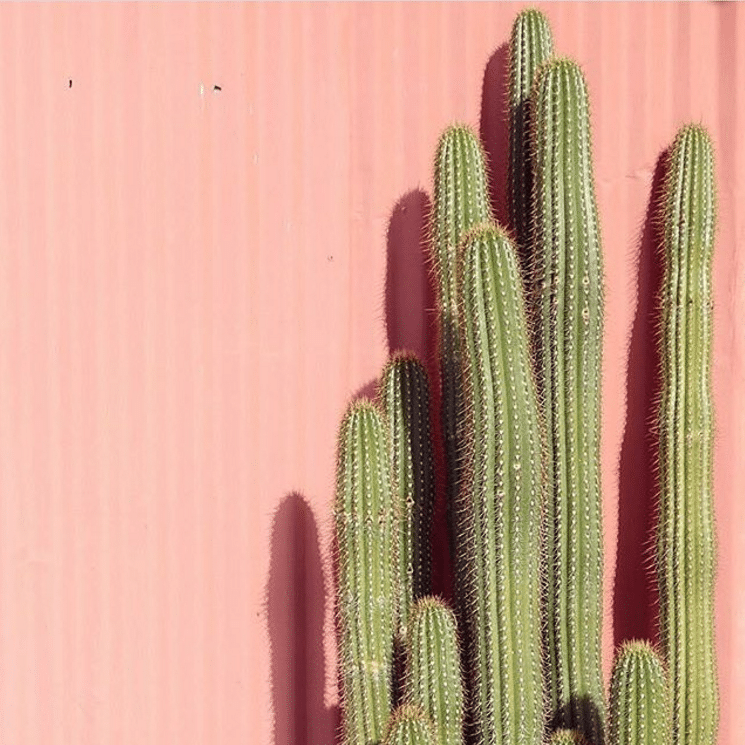 Key characteristics: Soothing, relaxed, natural, warm
As we arrive at Spring, let's talk about a popular color that can be seen in many creative projects in graphic design, fashion and interior design right now. The color is coral, more specifically desert coral, a dusty shade akin to terracotta and salmon. It conjures up images of dunes at sunrise, beach side cottages on azure water, bohemian tapestries and 50s era decor.
To get a sense of the color in use, take a look at the Instagram account Plants on Pink, a carefully curated selection of images by Lotte van Baalen that include coral coupled with cactus and tropical plants.
Coral by the Sea
Coral is also often seen in use with a brighter blue, turquoise and aqua and in this combination it has a beachy and aquatic feel, like in this Marc Tarn flyer, poster for Beach London and Global Warming poster.
A sun-kissed and natural hue in essence it's now being used in even more versatile and exciting ways, including in minimalist and classic designs.
Coral with Muted Colors
For the BlendX magazine cover, we can see coral being used in a minimalist and on trend design style. The coral takes on an almost clinical and futuristic look when it's paired with shades of gray and near white. The muted desaturated tones cause the coral color to appear more vibrant and push forward in the design.
In Yuki Mori's minimalist illustration we see a similar application of the color, where it appears to push forward in the spare composition.
Here is another coral and gray palette, but because of the use of the gradient fade, the color appears like a sundown, giving it a more relaxing and soothing feel. The coral used in this way coupled with the grayscale photography lends a sophisticated and thoughtful look to the design.
In the Nota Bene project by Blok coral is used with muted and pastel shades, like this light green, to create a contemporary and organic design for one of Canada's top chefs.
Classic Coral
When coral is paired with a navy or dark blue it appears more classic, conservative and retro. Coral was a popular color in the 1950s and was often paired with navy blue at that time.
In this Id kit the polka dot pattern and typography are also retro in style. The design appears elegant, classic and a bit girlish.
This poster design with its large bold type, halftone and diagonal layout is inspired by 1950s Jazz posters and works with the retro dark blue and coral color palette.
To learn more about how to apply coral and similar colors, feel free to use the Sessions color calculator to explore creative pairings with coral and other colors. You could also take a look at some of the lovely palettes from the site design-seeds.com.
What colors would you pair with coral? Turquoise, Navy, Gray or even Gold? What is your favorite way to see this color applied? What other colors would you like for us to discuss?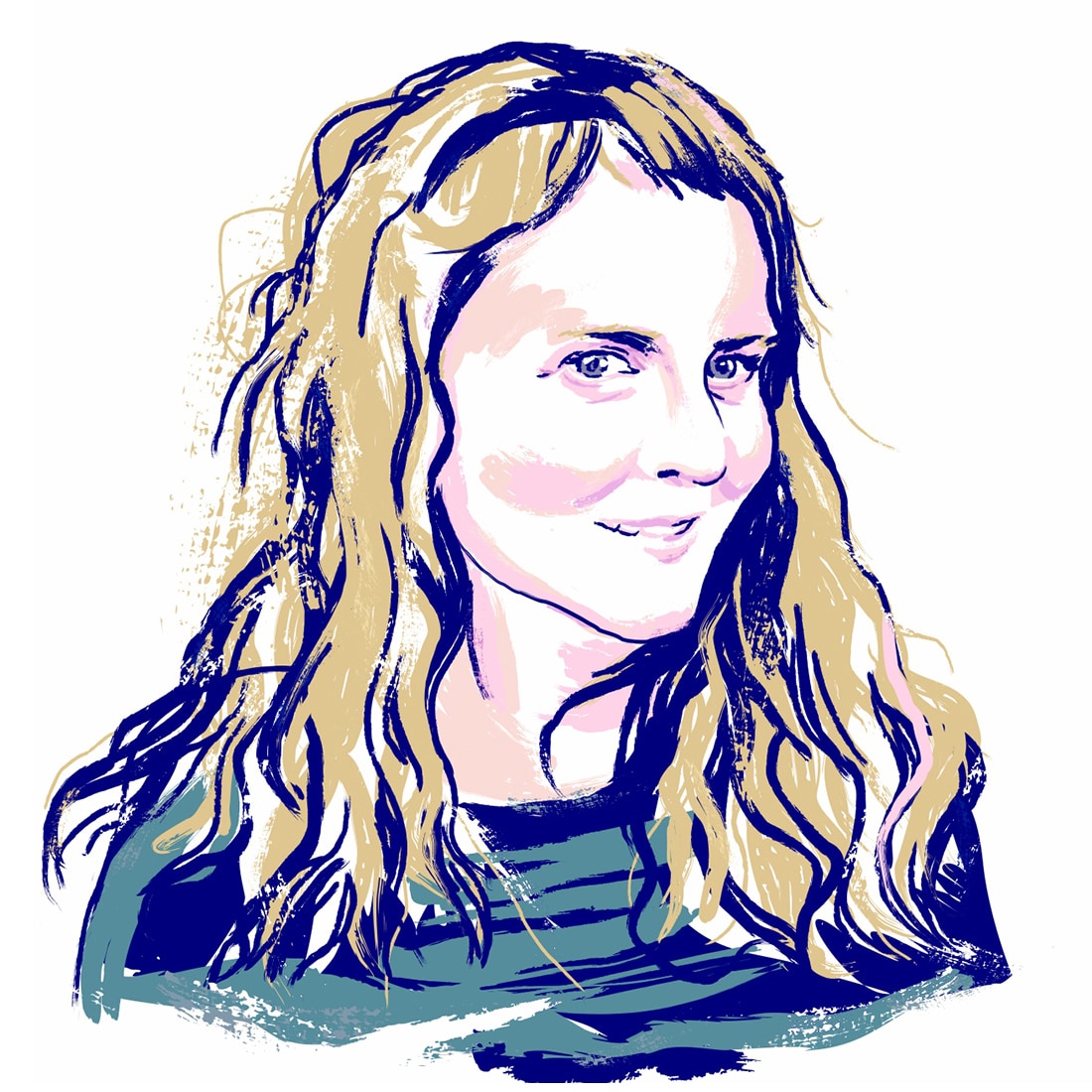 Margaret Penney is the Managing Editor of Notes on Design. Margaret is a teacher, designer, writer and new media artist and founder of Hello Creative Co.