Delicious Design: Playdate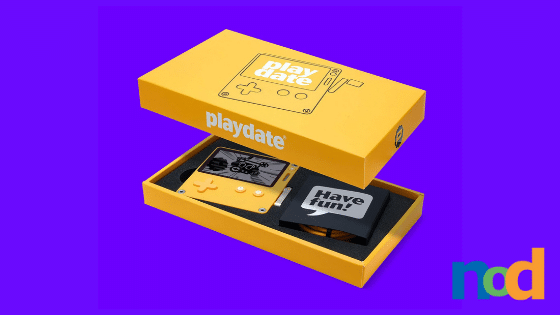 In a crossover that nobody saw coming, Panic, the Portland-based video game publisher of Firewatch fame, and Stockholm-based Teenage Engineering, creators of the cult classic OP-1 synthesizer, have joined forces to bring the world the handheld gaming system they never knew they needed. Dubbed Playdate, for reasons we'll discuss later, the tiny square piece of hardware fits in the palm of your hand and sports a bright yellow finish alongside a unique appendage. A flip-out crank on the Playdate's side gives the platform a surprisingly analog experience and adds a novel, yet intuitive twist to gaming mechanics.
While this sort of mold-breaking innovation is something we've come to expect from Teenage Engineering, the Playdate marks the first entry into the gaming hardware space for both the Stockholm-based company and its American counterparts. As was and continues to be the case for each of Teenage Engineering's creations, both for the creation and enjoyment of music, the Playdate has been met with a lot of media buzz.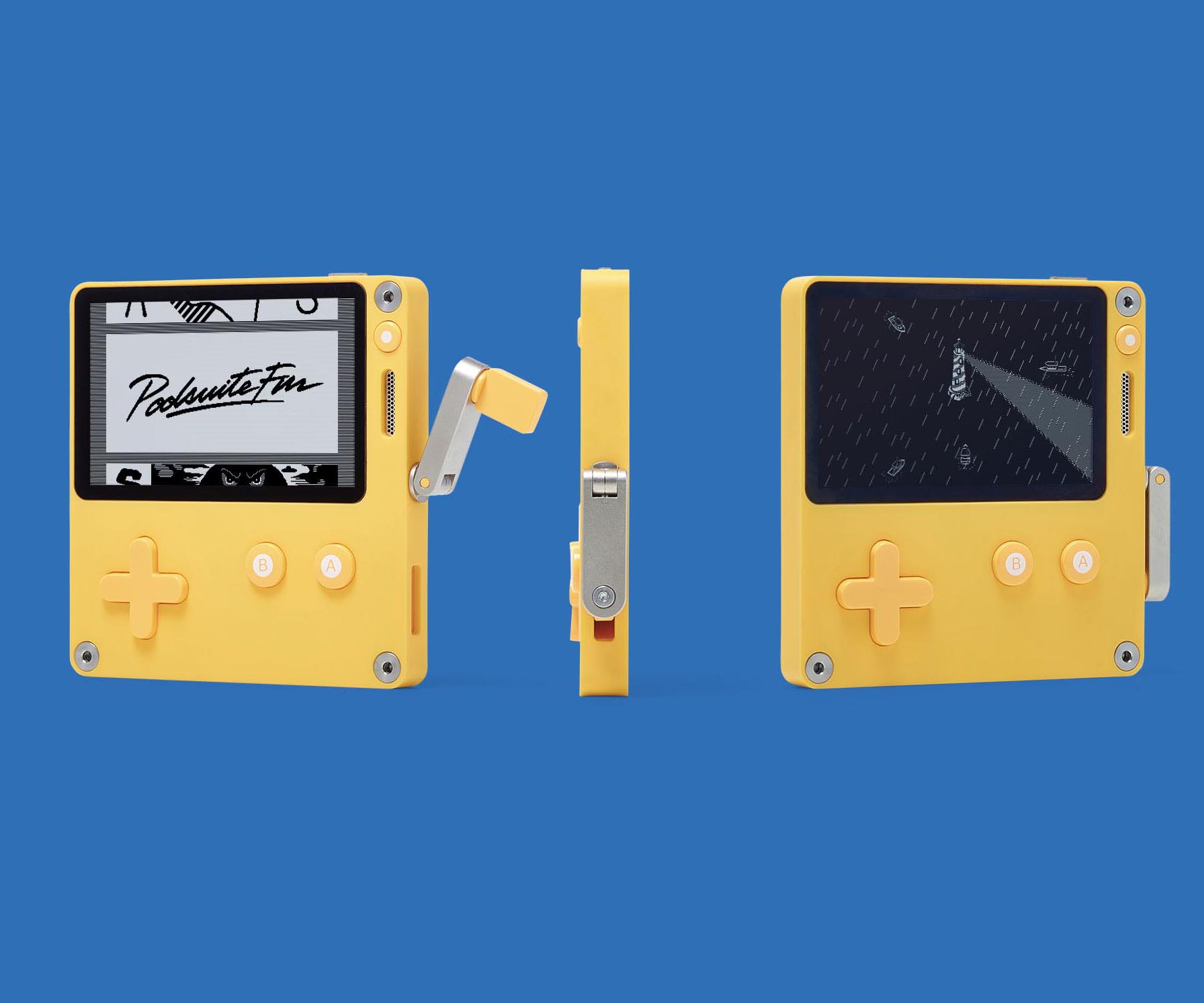 From its bright yellow shell to its button layout, Playdate bears a strong resemblance to its predecessors from Nintendo. In fact, with its novel crank, Playdate wouldn't feel out of place were it released as part of the Nintendo catalog. After all, Nintendo is no stranger to experimental hardware, with its dual-screened, stylus-wielding DS and the fully-cardboard Labo kits serving as prime examples of the company's imaginative approach toward intuitive gaming. Playdate feels like an experiment from somewhere in-between the SP & DS that never saw the light of day.
Much like how UI patterns have gradually been consolidated into an intuitive set common across all digital products, Playdate builds upon the successes of similar products before it. As if to answer the question: "What if Dieter Rams worked for Nintendo?", the hardware design strikes the perfect balance of retro goodness and minimal, machined precision. The main button layout makes use of the same D-pad, A, and B configuration most will already be familiar with, plus an additional smaller button alongside the screen for opening the menu. Each of the components visible on the Playdate's face bears a pleasant proportional relationship to one another and gives the design a graphic appeal that feels solid and harmonious.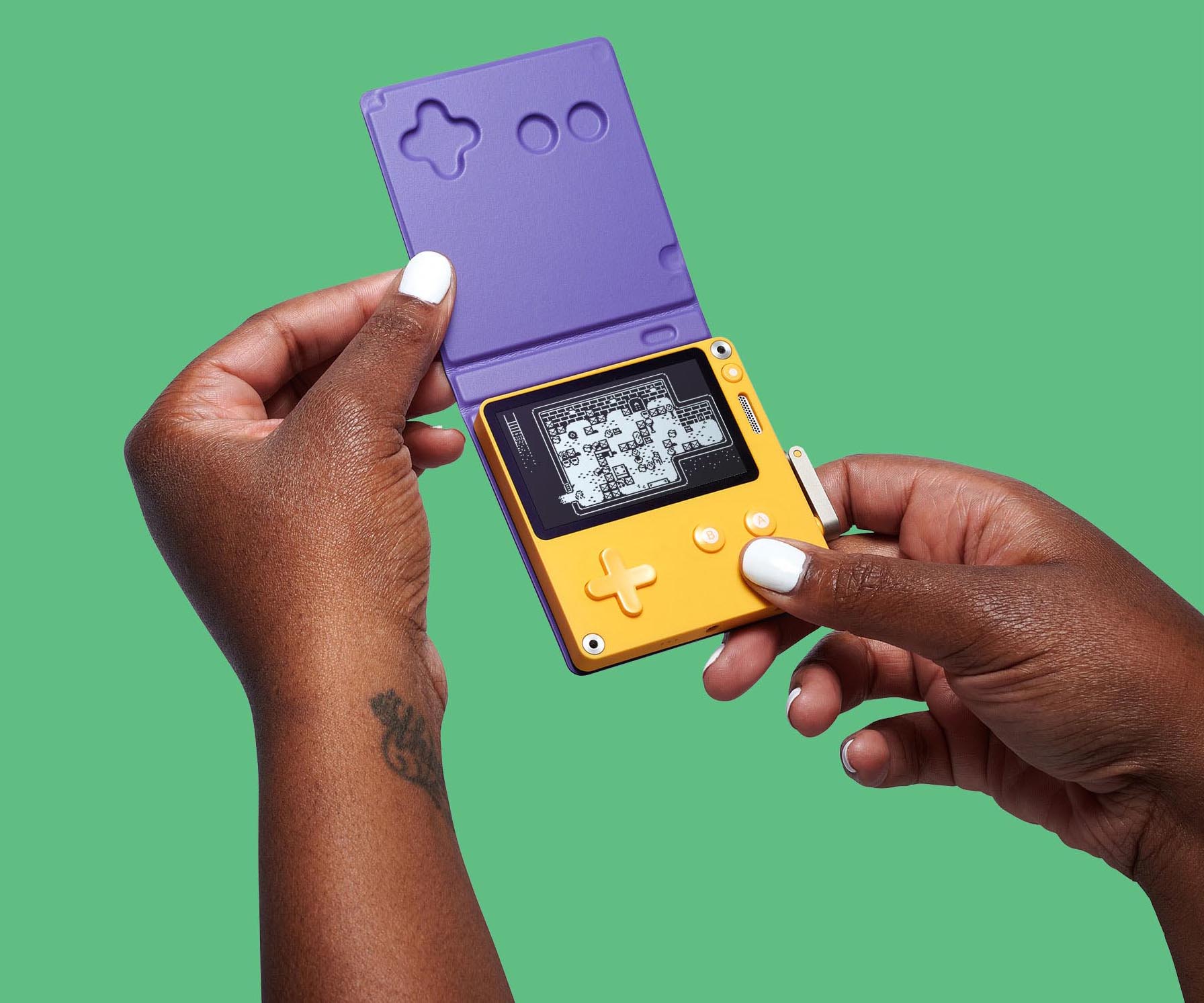 Collectively, the design manages to tap into our collective nostalgia in a way that doesn't feel old, it just feels right. While the crank is interesting and the Playdate's color makes it a joy to look at, what really stands out to me is its design. Looking at the large catalog of minimal, clean, purpose-driven devices designed by Dieter Rams for Braun, I can't help but feel like Playdate is a sort of spiritual successor to this iconic lineage. Its design is uncomplicated, recruiting no more parts than are absolutely necessary to serve its purpose. Though in Playdate's case, its only purpose is fun.
Oh, and about the name—Playdate's games are released on a weekly basis over the course of a 12 week season. Owners of the device can look forward to a brand new mystery title appearing on their device each Friday, hence the name, Playdate.
You can learn more about Playdate here.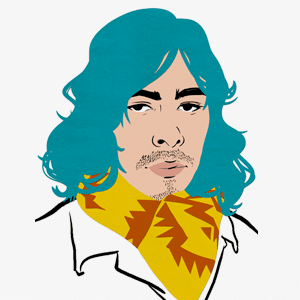 Taylor is the Managing Editor of Notes on Design. Taylor is a graphic designer, illustrator, and Design Lead at Weirdsleep.
If you are interested in developing your graphic design skills, Sessions College offers a range of graphic design courses for students at all levels. Contact Admissions for more information.