Design Interview: Fontself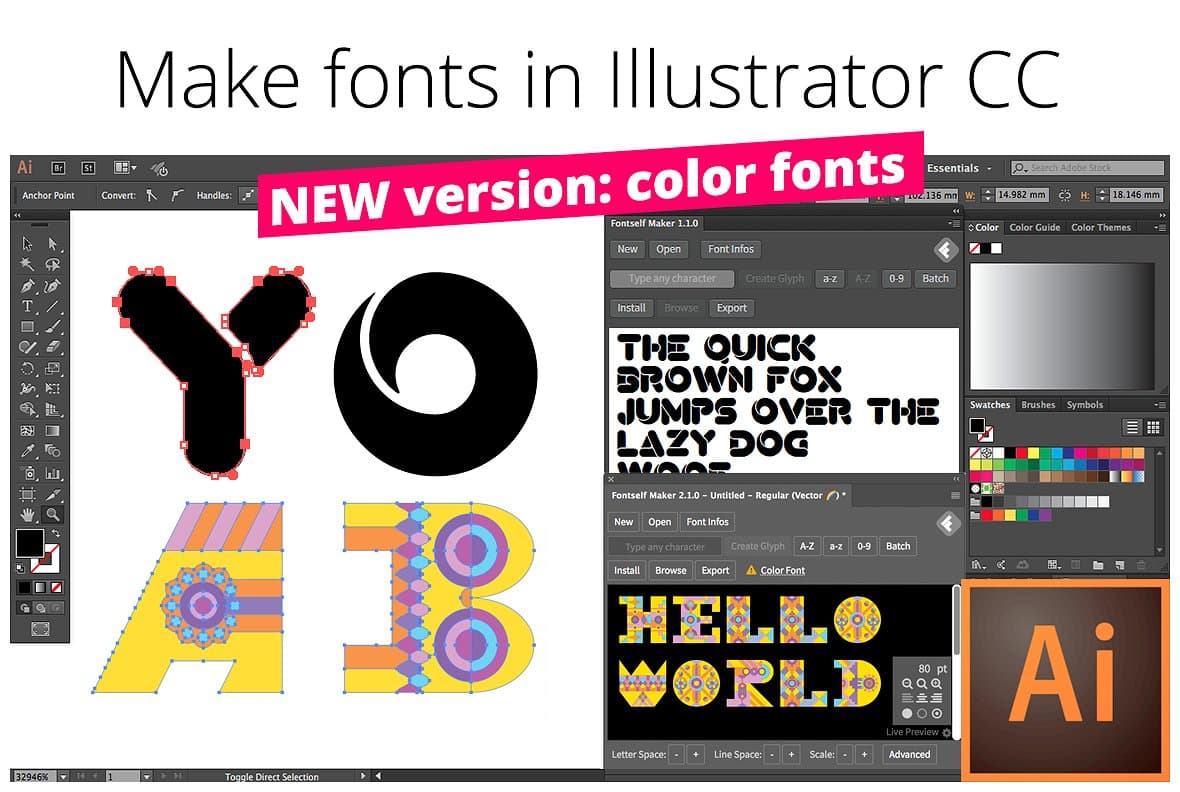 Designing typefaces has always been regarded as a notoriously difficult task to be attempted by only the top designers and typographers. Until now, perhaps? Three designers got together to create Fontself Maker, an extension for Adobe Photoshop and Illustrator that makes font design and creative type exploration easier. Fascinated by the tool, we interviewed its makers.
So, where are you from and how did you get started making font creation tools?
We are three French creatives and developers who met through our passion for crafting meaningful and engaging digital experiences. Franz (graphic designer) started making type tools and technologies in 2006 because he couldn't find font creation solutions that were user friendly and powerful at the same time. Joël (fullstack developer) and Mohamed (software engineer) joined forces while building new iterations of Fontself (the project had several lives).
Can you tell us a little about the Fontself Maker?
Fontself Maker is an extension for Illustrator and Photoshop that helps you turn any lettering, calligraphy, icons, or photos into fonts. The process is super easy, you just drag and drop your shapes on the Fontself panel, and it converts them into OpenType font files.
What do you think are the best features of the tool?
Its simplicity and power: we are surprised ourselves by how many advanced type features we managed to bring in such a tiny tool, whilst keeping the interface minimal 😉 In Fontself Maker, you can adjust spacing, kerning, and create complex OpenType features like ligatures and alternate characters in no time. There's no need to learn about the technicalities of OpenType programming, which feels like when the first WYSIWYG web editors appeared, for most people there is no way going backwards ;-P
How did you come to the realization that you wanted to make a tool for making fonts? What sorts of work experiences led to this project?
Fontself started as a side project to address two personal needs: a need for font creation tools that would really match the creative mindset, not forcing you to learn complex tools and processes that are geared towards professional type designers, and a need for rich font technologies, as we wanted to type digital text that featured colors and textures. This project is really a long-term collaboration between creatives and developers, and having skills in both disciplines really helps to improve it. This all happened through personal interests, interdisciplinary workshops, tech hackathons, and design meetups.
To get started, you launched a successful Kickstarter project. What was that like? Did you expect interest to take off with the project?
Our Kickstarter campaign followed a complete rethinking of what we had attempted over the years. While we truly believed that many creatives would embrace type making provided that they had a simple tool that would fit into their existing creative workflow, it was quite bold to think we could bring complex type concepts into a tiny panel in Illustrator. But when 760 backers actually pledged to turn this into a reality, it became obvious we were onto something that was interesting to many others.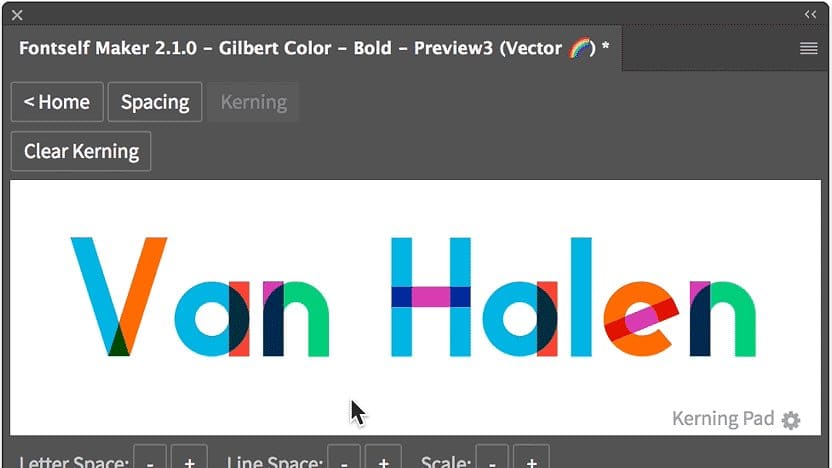 Now that the product is for sale, is Fontself Maker selling like hotcakes?
When we launched the first version three months after the Kickstarter campaign, we were honestly worried that people would be disappointed because of its simplicity. But today, thousands of creatives have adopted Fontself to make their own fonts, so we must have touched a chord with our simplified approach to type-making.
What are some of the cool ways creatives are using the maker?
We've seen crazy designs but also super nerdy things, like catalogs of alien alphabets, icon sets for the automotive industry, or even meditational fonts. What's also really cool to see is that many teachers are designing custom fonts to teach kids how to write, or to see socially impactful designs, like www.typewithpride.com.
What are you working on now, and your plans for the future?
We are bringing feature parity to our Photoshop add on, so our users can soon make bitmap fonts that feature alternates glyphs, ligatures, and kerning pairs. We're really bullish about showcasing how everyone can leverage Photoshop along with Illustrator to make cool textured font designs.
We will keep building a more comprehensive offering so creatives can have a fun and simple experience of making and using their own fonts. There are so many interesting directions that the biggest challenge is to focus on delivering value where people already have frustration. But we also have a couple ideas that will bring totally new opportunities to all creatives… Next years will be fun for sure 😉
Do you have any words of advice for new designers or fontographers?
Just go ahead, have fun, feel free to go wild and to experiment. Failing is part of the learning process, so don't be afraid when you start designing or making fonts. Whenever possible, try to learn the basics (it always helps before your break the rules). There are tons of great resources out there, just have a look around.
Anything else to share with us?
Sure, remember to follow your instincts and passion, they will never fail you.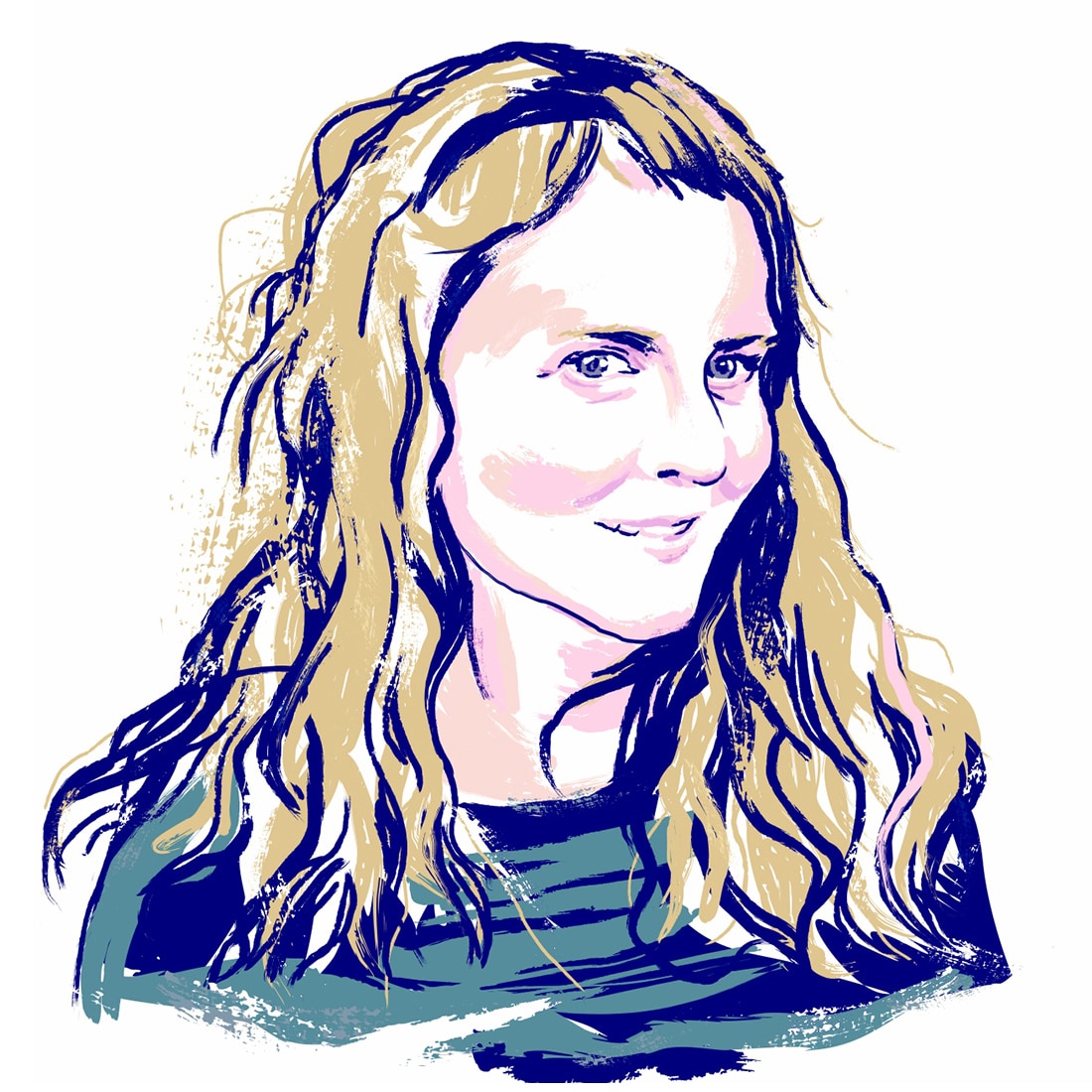 Margaret Penney is the Managing Editor of Notes on Design. Margaret is a teacher, designer, writer and new media artist and founder of Hello Creative Co.