Discover the Top Online Photography Platforms for Students and Professionals
A well-curated online presence is a must for any working creative, but for photographers in particular, online platforms can play an integral role in building a career. Platforms like Instagram and Behance offer photographers not only a means of sharing and archiving their work for personal purposes, but can also be a powerful tool for building audiences and connecting with potential clients.
Whether you're a professional looking to sell your work via prints or licensing, or a student looking for educational resources and inspiration, there are plenty of online photography platforms that can help you achieve your goals. Let's take a look at some of the best platforms out there, organized by category.
Licensing
500px
For those just looking to test the waters, 500px is one of the easiest ways of licensing your photos. The 500px stock library, distributed via Getty Images, features work from professionals and amateurs alike, making it one of the more beginner-friendly licensing platform options. Users on the free plan can earn up to 60% royalties for their images, while paid members can earn up to 100%. 500px also features some social elements for those interested in networking. Similar to Instagram, users can follow other photographers to keep up with their latest work or participate in community "quests"—themed contests with modest cash prizes or sponsored goods like phones and cameras.
Alamy
Once you've learned the ins and outs of the stock photography game and are looking to earn a little more coin for your work, the next licensing site you'll want to check out is Alamy. Part of what makes Alamy so great for customers and photographers alike is its wide selection of images, including hard-to-find snaps from deep within its historical archives. Its unmatched selection and ease of use are a strong pull for customers, making it a great place to sell your images and be discovered. Alamy also has great royalty rates, offering up to 50% or 40% for exclusive and non-exclusive images respectively.
Inspiration & Self Promotion
Behance
If you're a Creative Cloud subscriber, you'll have definitely heard of Behance, Adobe's portfolio website. While not specific to photography, Behance remains one of the best ways of sharing your work online and connecting with clients. The site is a frequent source of inspiration for creatives and companies alike, with built-in tools for both offering your creative services as a freelancer and browsing job listings. Behance also features an awards system where stand-out works are selected to be featured as part of curated collections based on the type of work and tools used. Works featured in these collections enjoy more prominent placement on the site, increasing the likelihood of being seen and contacted by clients.
VIEWBUG
For those looking to meet other photographers and be inspired by fresh work daily, VIEWBUG offers a community-centric photography platform where users can share their work, enter contests and pick up some tips from the blog. Healthy competition is a great way to push you outside of your comfort zone and take your work to the next level and VIEWBUG's community aspect can connect you with photographers all over the world and lead to some unexpected opportunities.
If you have a fascination for the intricacies of photography and the art of using lighting, composition, and technical expertise to capture moments, then the photography major could be the perfect fit for you. At Sessions College, pursuing a degree or certificate in digital photography can equip you with the necessary skills, a comprehensive portfolio, and valuable experience to embark on or enhance your career in the field of image-making.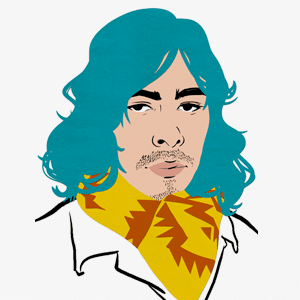 Taylor is the Managing Editor of Notes on Design. Taylor is a graphic designer, illustrator, and Design Lead at Weirdsleep.